Many scrap metal recycling companies have difficulty telling the difference among various stainless steels.  It's easy to see why identifying the correct metal could be a problem.  There are more than 100 different grades of stainless steel, made by adding varying amounts of chromium (Cr) and other alloying elements such as nickel (Ni) to iron and carbon to create a corrosion-resistant product. [You can read more about the subject in a previous article, Brush Up on Your Stainless Steels]
These metal scrap companies are selling to mills and foundries, who are then selling to manufacturers of the goods we use every day.  If the metal is not sorted and verified at each step, there could be disastrous consequences. For instance, aerospace and automobile parts made of the wrong materials could fracture and break during use, ships made of corrosive metals could sink, and skyscrapers could crumble if structural metal started to bend. (That's the reason most manufacturers use metal alloy analyzers for QA/QC.)
In addition, if metal sold by the salvage company is not verified, each shipment could cost the company thousands of dollars if the buyers refuse it or downgrade it.
It sounds like a gloom and doom outcome for unverified parts, but in at least one particular case, a salvage company that initially misidentified some stainless steel found out that the metal was actually more valuable than they thought.
One salvage company purchased what they believed was 304 stainless steel.  AZO Materials reports that "Grade 304 is the standard '18/8' stainless; it is the most versatile and most widely used stainless steel…. It has excellent forming and welding characteristics. The balanced austenitic structure of Grade 304 enables it to be severely deep drawn without intermediate annealing, which has made this grade dominant in the manufacture of drawn stainless parts."
However, during a demonstration of a handheld XRF analyzer, the salvage company discovered the true identity of the "304 stainless" shipment: INCONEL® 750.
INCONEL® alloys are nickel-chromium base alloys used extensively in applications where heat resistance and/or corrosion resistance is required. The Special Metals company defines Inconel 750 alloy as "a  precipitation-hardenable nickel-chromium alloy used for its corrosion and oxidation resistance and high strength at temperatures to 1300°F. Although much of the effect of precipitation hardening is lost with increasing temperature over 1300°F, heat-treated material has useful strength up to 1800°F. Alloy X-750 also has excellent properties down to cryogenic temperatures."
As owners of scrap yards know, the latter alloy is more valuable which means a huge increase in price compared to the standard stainless. Here's a video of the vice president of a salvage company telling the story.
This salvage yard learned a great lesson: to help ensure product integrity, rely on handheld X-ray fluorescence (XRF) analyzers to check incoming materials and sort the various metals and alloys. XRF analyzers can verify elements of interest in virtually all types of metal alloys, from trace levels to commercially pure metals, and are capable of distinguishing alloy grades that are nearly identical in composition to one another, even stainless 304 and Iconel 750.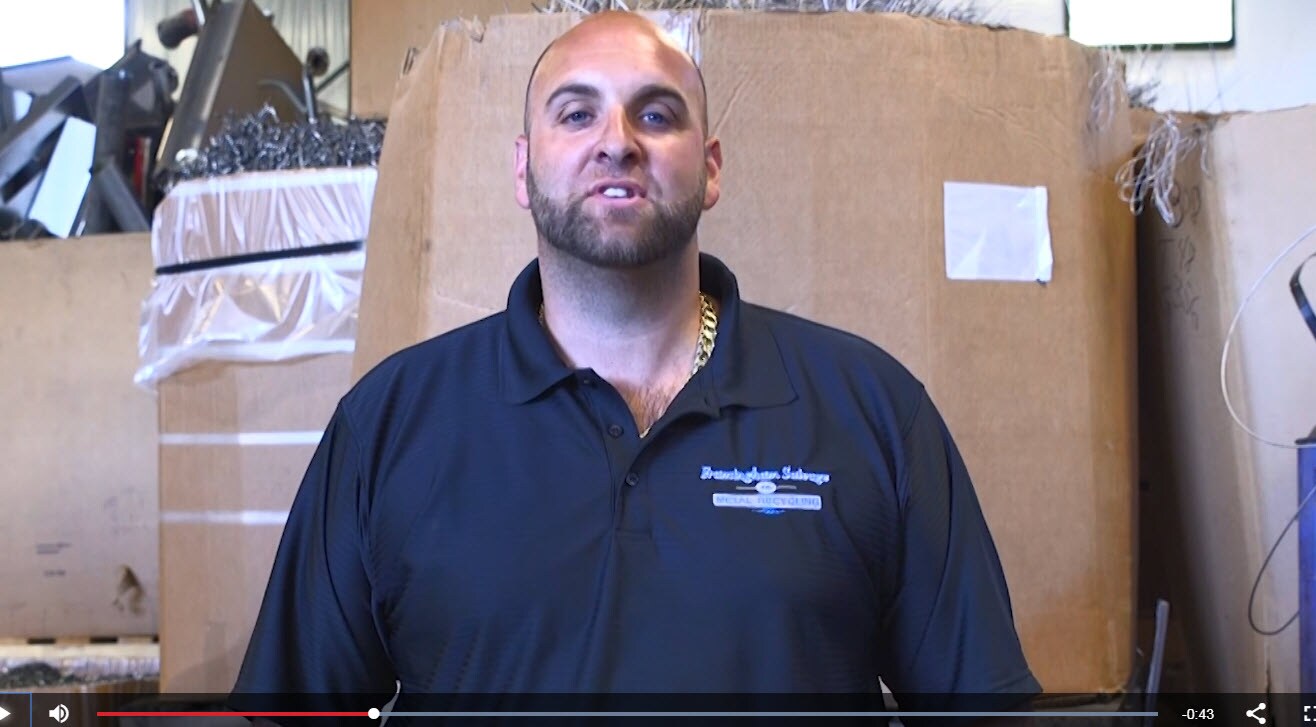 View the salvage company video.
Additional Resources: