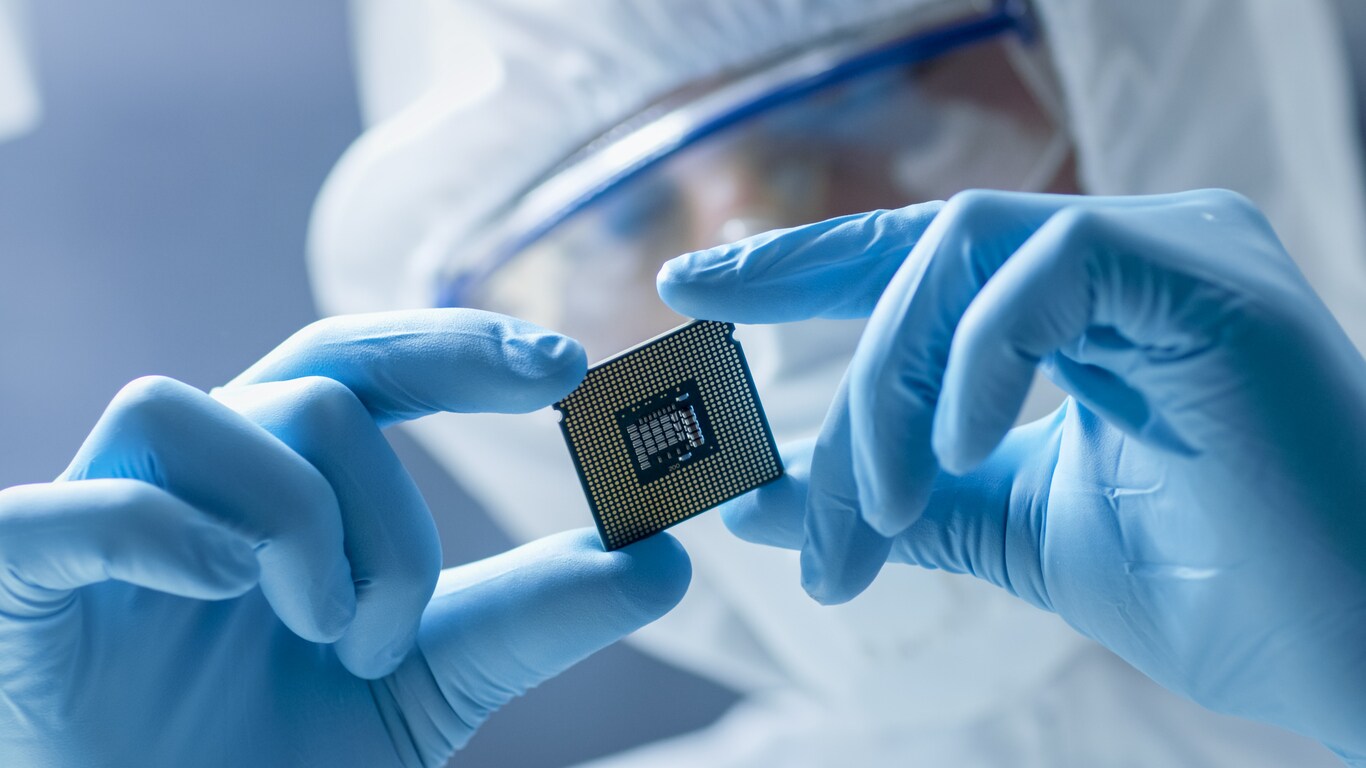 The challenges of mining for rare earth elements (REEs) and other scarce metals are well known. REEs rarely exist in pure form, they are usually concentrated in more than one mineral, and each mineral requires a different, costly extraction and processing technology. Depending on the project type, portable x-ray fluorescence (XRF) analyzers are useful instruments that can provide real-time, on-site assays of REEs and other elements in any type of geological samples.
Recycling REEs from used electronics has gained momentum as an alternative to mining, but this too is fraught with challenges. These products contain hazardous materials, such as lead, mercury, and cadmium, and if they are shredded, they pose a threat to scrap recyclers as well as the environment. Here portable XRF analyzers also come in handy as the best way to rapidly analyze the chemical composition of scrap metal.
Another reason to seek alternatives to recycling is that toxic chemicals are used to separate valuable metals from electronic devices. There are several emerging approaches to processing metals without using toxic solvents and reagents. Sciencedaily.com described how research chemists are developing a method that uses organic molecules instead of chlorine and hydrochloric acid to help purify germanium, a metal used widely in electronic devices. The team demonstrated that the same technique can be used with other metals, including zinc, copper, manganese, and cobalt. Another article on Phys.org
summarized a method to separate rare earths using bacteria filters and solutions with pH no lower than hydrochloric acid, as opposed to current separation methods that involve hundreds of steps and many hazardous chemicals.
Recently phys.org reported a novel approach to the scarce metal supply issue—substitution. Like REEs, scarce metals such as tin, silver, tungsten, and indium are used in many consumer electronic products and occur in small concentrations that are difficult to extract. Researchers at Chalmers University of Technology are developing ways to substitute carbon nanomaterials for scarce metals.These substances, the best known of which is graphene, are strong materials with good conductivity, like scarce metals. The researchers investigated the potential for replacing 14 metals  with carbon nanomaterials in their most common applications (see chart).  The results are promising, particularly for indium and gallium. The research findings were recently published in the Journal of Cleaner Production.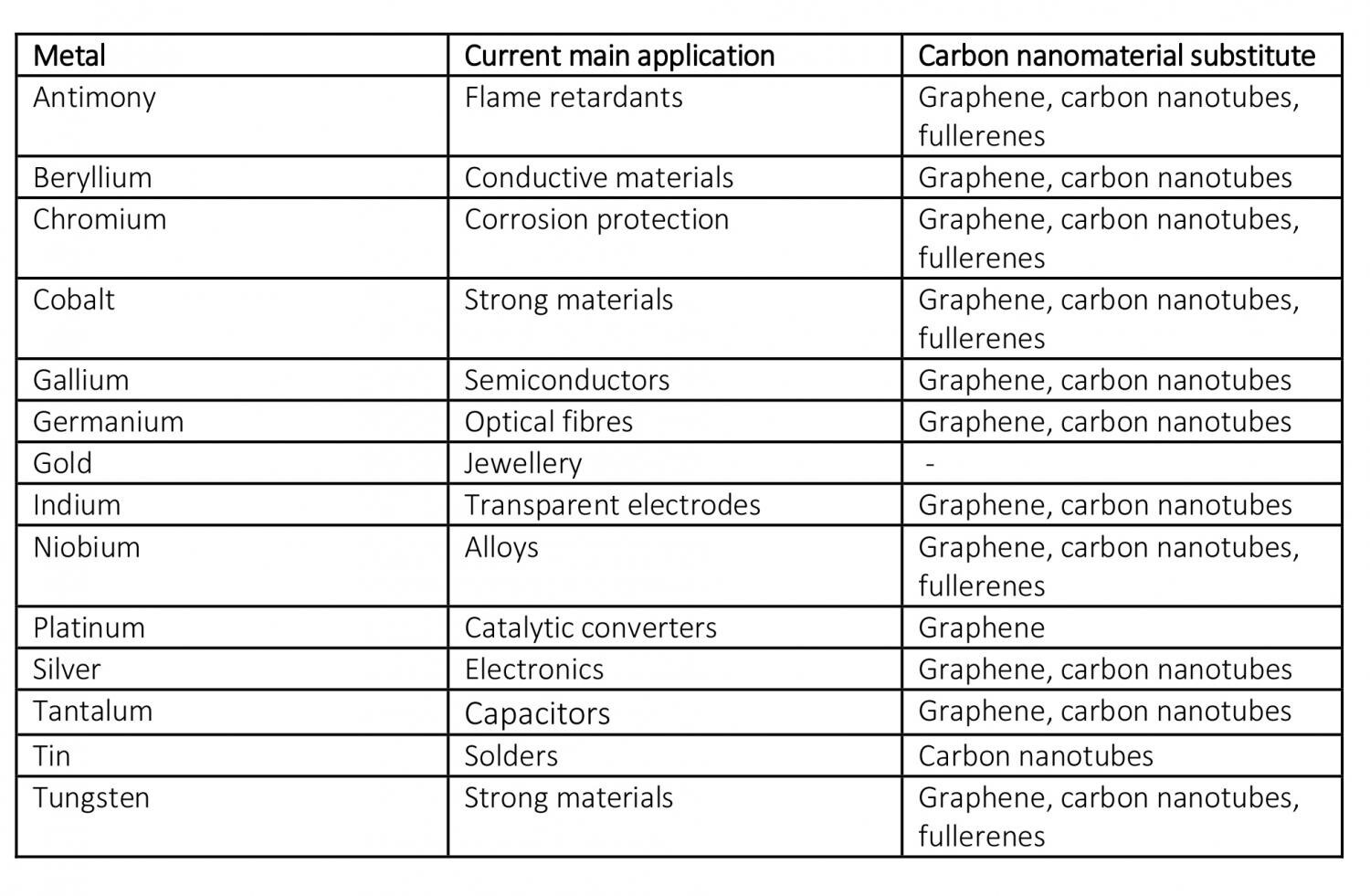 Credit: Rickard Arvidsson and Björn Sandén
https://phys.org/news/2017-09-graphene-carbon-nanomaterials-scarce-metals.html