It's All in the eBook, Part 2: XRF in the Lab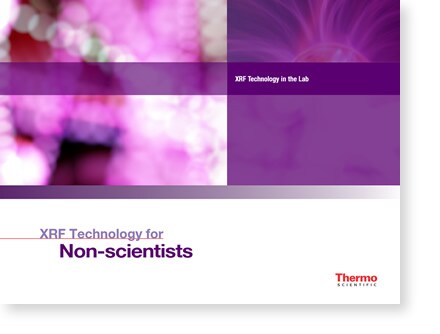 If you've read our first complimentary eBook, XRF in the Field: XRF Technology for the Non-Scientist, you know that portable x-ray fluorescence (XRF) analyzers for elemental analysis serve many applications in the metals industry. But that's only half the story.
Did you know that lab-based XRF instruments are the standard test method for analytical laboratories and can evaluate all kinds of materials and sample types?
The latest XRF eBook, XRF in the Lab: XRF Technology for the Non-scientist, explains this powerful technology and its numerous applications. Like the first eBook, XRF in the Lab is written by a technology expert but presented in a clear, easily-read format. Some of the topics covered include:
The basics of XRF and how it works
Interpretation and examples of XRF spectra
A comparison of EDXRF vs. WDXRF
Small spot analysis, elemental mapping, and standard-less analysis
You have more questions. We have more answers.
It's a quick read and perfect for poolside or beach summer reading.
Register now to download your free eBook!