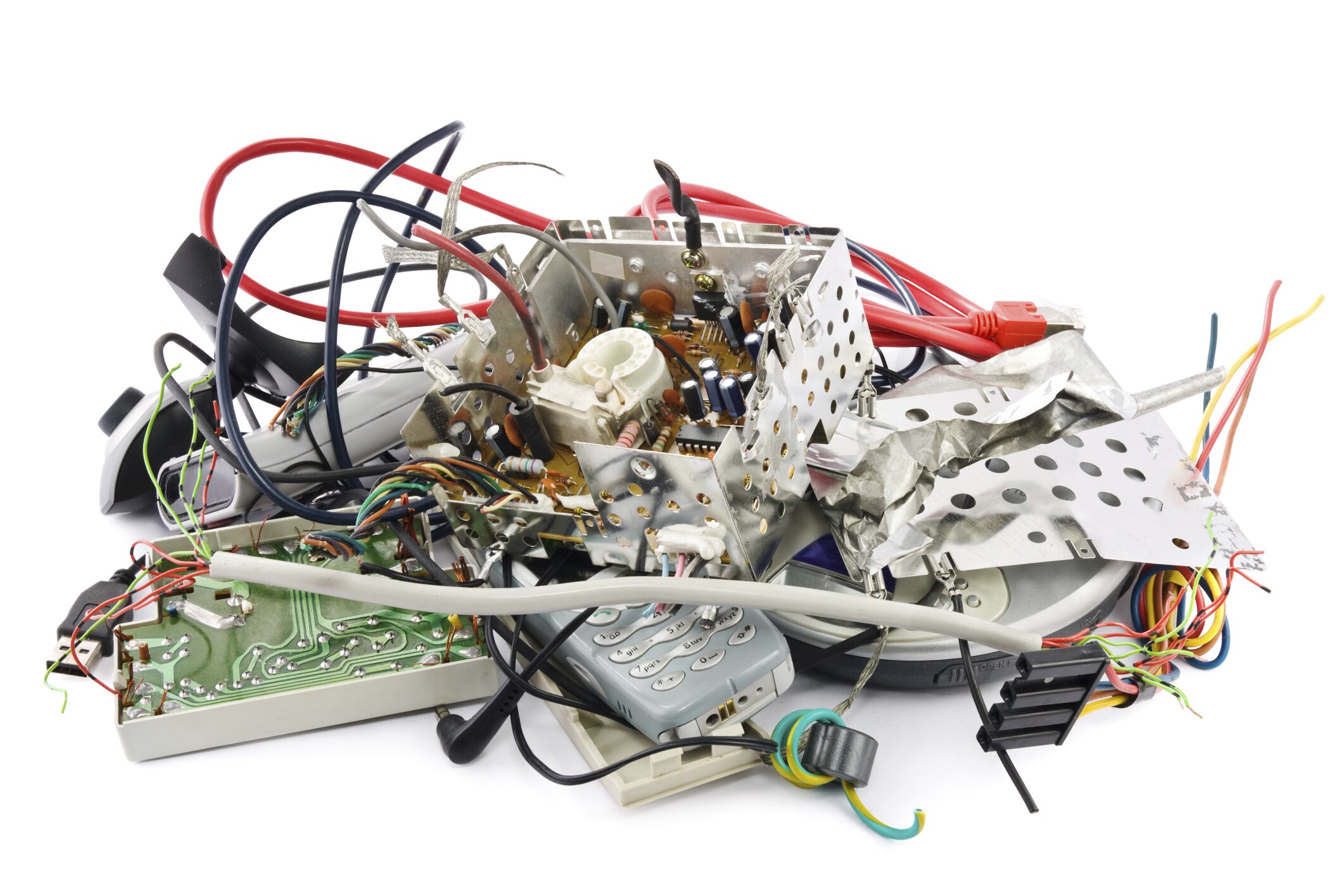 Part 1 of this post outlined some of the main concerns driving e-waste recycling initiatives. E-waste recycling still has a way to go but some programs that may improve the e-waste recycling forecast include:
Consumer Electronics Association (CEA) eCycling initiative: The eCycling Leadership Initiative is an industry-wide electronics recycling initiative with the goals of recycling one billion pounds of electronics annually by 2016; improving consumer awareness of collection sites; increasing the number of collection opportunities available; and providing transparent metrics on eCycling efforts. The CEA, in cooperation with the Institute of Scrap Recycling Industries Inc. (ISRI) and InnoCentive launched the CRT Challenge in 2013 to invite scientists and engineers to find a solution for recycling cathode ray tubes (CRTs), which contain several pounds of lead, from discarded analog televisions and computer monitors.
The StEP Initiative has a number of globally-focused e-waste recycling projects under way to achieve the following goals, as outlined on its web site:
Assess the most relevant environmental, economic and social characteristics of e-waste recycling in the industrialized world.
Perform recycling system evaluations leading to recommendations for long-term development of eco-efficient resource cycles.
Analyze complexities of transboundary shipments and logistics of e-waste and its underlying driving forces, dynamics, regulations and the constraints for sustainable resource.
Identify and describe best available and emerging technologies for e-waste treatment in industrializing and industrialized countries.
Support legislative and policy development bodies with roadmaps and strategies to reduce environmental and social problems.
Investigate appropriate financing mechanisms for different countries and markets.
Identify and assess the required cross-border infrastructure including the possibilities to control safe treatment and corresponding policy implications.
Enhance communication and transfer

Of e-waste treatment technologies to facilitate growth in capacity and environmental/social quality of electronics recycling infrastructure
Of the implications of treatment technologies, environmental issues, economic possibilities and social dimensions into e-waste management strategies.

Activate and improve networks for monitoring and supervising relevant waste streams.
Electronics recycling statistics on the ISRI web site state that in 2011, the U.S. electronics recycling industry processed more than 4.4 million tons of used and end-of-life electronics equipment. More than 70% of the collected equipment is manufactured into specification grade commodities — including scrap steel, aluminum, copper, lead, circuit boards, plastics, and glass, which are then sold to basic materials manufacturers as raw material feedstock.
Scrap recyclers know what they'll find in products that are still intact, but if the devices are shredded there could be any number of metals in varying quantities, along with hazardous materials. Fast, accurate scrap metal sorting is a fundamental part of the scrap yard operation to increase recovery of reusable materials and screen out the harmful scrap so that the metal can be sold for remanufacturing into new products. Scrap metal recyclers have discovered that handheld x-ray fluorescence (XRF) analyzers are the best way to positively identify numerous alloys, rapidly analyze their chemical composition at material transfer points, and guarantee the quality of their product to their customers.