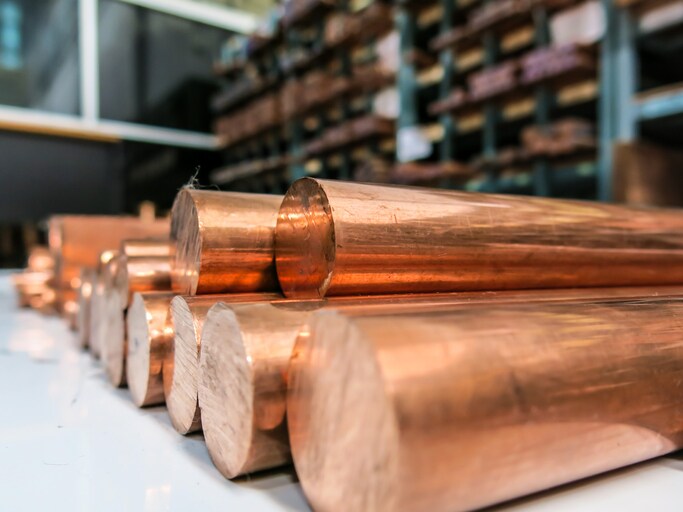 The International Copper Association (ICA) recently announced that losses due to copper substitution declined in 2016, following a decline in losses for the past five years. An ICA press release offers highlights from a report by MetalsPlus Research and Consulting, commissioned by ICA, to analyze worldwide copper substitution across copper's many applications. The study also shows that more stringent regulation could play a much more important role in copper and its end-use markets going forward. The research found that copper may have a positive impact in energy efficient equipment such as the development of carbonneutral buildings and minimum efficiency performance standards (MEPS) for motors and transformers. The report also shows a positive impact for copper in renewable energy systems and automobiles. Other key findings from the report are summarized in ICA's Global Copper Substitution and Regulatory Trends Fact Sheet.
ICA's 2017 Copper Applications Technology Roadmap describes the copper industry's efforts to fund pre-competitive research and development that may create or enable significant future market applications or enlarge existing ones:
This Roadmap looks downstream from mines, mills, smelters and refineries to fabricators, processors and manufacturers, as well as to specific disciplines, industries and applications. Copper is a reliable metal material to apply in a wide range of existing and emerging applications because it is abundant and not at risk of scarcity. It has properties that make it immensely valuable in scientific research and technological products. Because of this, the copper industry must actively identify and evaluate new technology opportunities. This Roadmap seeks to identify those areas in which technological research and development will most likely lead to a significant impact on the value of copper in evolving and emerging applications linked to sustainable development.
Emerging applications for copper specified in the Roadmap include marine aquaculture nets and pens made with copper-alloy mesh, and ultraconductive copper components made by incorporating nanocarbon materials into copper to improve the electrical conductivity and ampacity of copper at ambient temperatures.
Each of these applications is very different, so the copper-alloy mix used in each example will be specifically tailored to impart the specific properties needed for application.
To help ensure that metal alloys are made from the right materials in the right percentages, manufacturers in many industries rely on X-ray fluorescence analyzers to identify the exact composition of metal alloy components, including the existence of contaminants or hazardous elements. In fact, advances in handheld XRF technology have expanded to the point that today's analyzers are capable of distinguishing alloy grades that are nearly identical in composition to one another.
To learn more about copper analysis, check out Analyzing Metals' Copper Compendium: The Whole Story.