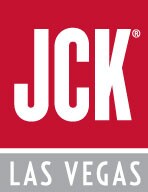 Bring your gold, and see Seth Gold!
What better place to hold the jewelry industry's most premier event than the most sparkly and glittery town in America.  JCK Las Vegas, being held May 29-June 1, 2015, promises an elegant, well-structured event curated into neighborhoods with their own identifying icon, making it easier to navigate. Plus they have added six additional lounges, bringing the total to 16 to relax and recharge without leaving the show floor.
Those 'neighborhoods' are necessary since over 2,500 exhibitors, from more than 22 countries, will be showcasing the latest trends and newest offerings —from custom and finished jewelry to products and supplies.  It will be easier to find exactly what you need if you know what pavilions you can visit.
The Gallery/Bayside pavilion will host the top media outlets, services and industry associations, while other first level pavilions will feature Diamonds, Essentials (equipment, supplies, and services to enhance in-store capabilities), Technology, First Look, Now/Next, Pearls, Sterling, Clockwork, The Exchange, Global Collections, Hong Kong market, and India. The second level – with its own neighborhoods and pavilions – promises to be just as shiny as the first.  The show website offers an online map so you can find your way around the event.
We'll be on that first level.  Add our booth (Bayside, Level 1 – B6156) to your show planner so you can see a demonstration on how to analyze the precious metal content in jewelry, coins, and other valuable products using XRF analysis.  Bring a few items that are gold-plated or ones that have fooled you into thinking they were precious metals and they were not, and we can test them right at our booth (at no charge).  We'll show you the latest plating detection technology and discuss the complementary methods that can alert you to the probability that an item is plated. Since few companies offer this technology, which is based on elemental XRF signatures, you may not realize that some gold-plating analysis technology works regardless of the gold concentration of the plated surface layer, and can be used to identify vermeil (gold-plated silver), as well as gold-plated copper, steel, tungsten and any other non-gold substrate.
See TV Personality Seth Gold from American Jewelry and Loan
Seth Gold, one of the pawn industry's leaders and innovators, will make an appearance at our booth on Friday and discuss the benefits of portable XRF analysis for verifying the precious metal content of jewelry and other objects. The prominent television personality, who manages the internationally-recognized store American Jewelry and Loan with his family, has utilized XRF analyzers in his Detroit location for several years. Stop by between 11:00am and 1:00pm and get an autograph.
In addition to the busy show floor, JCK promises a revolutionized education program that will bring forward thinking speakers who will focus on "Redesigning Retail" and arm the attendees with tools, insight and information to succeed in the current era of retail and prepare for the future.
JCK loves their beach parties and they have announced that this year Grammy-nominated musician Gavin DeGraw will headline the legendary JCK Rocks the Beach party during Las Vegas Jewelry Week. (You'll need a ticket to attend).  DeGraw should fit right in with the many exhibits of precious metals since many of his songs have hit gold and platinum status.
I hope to see you in Las Vegas, but if you can't make it, follow the show twitter feed at  #JCKLasVegas or on their other social media channels.
Show Details:
JCK Las Vegas
May 29-June 1, 2015
Booth B6156
Mandalay Bay Resort & Casino
Las Vegas, NV- USA
See TV personality Seth Gold on Friday, May 29th, 11:00am-1:00pm.