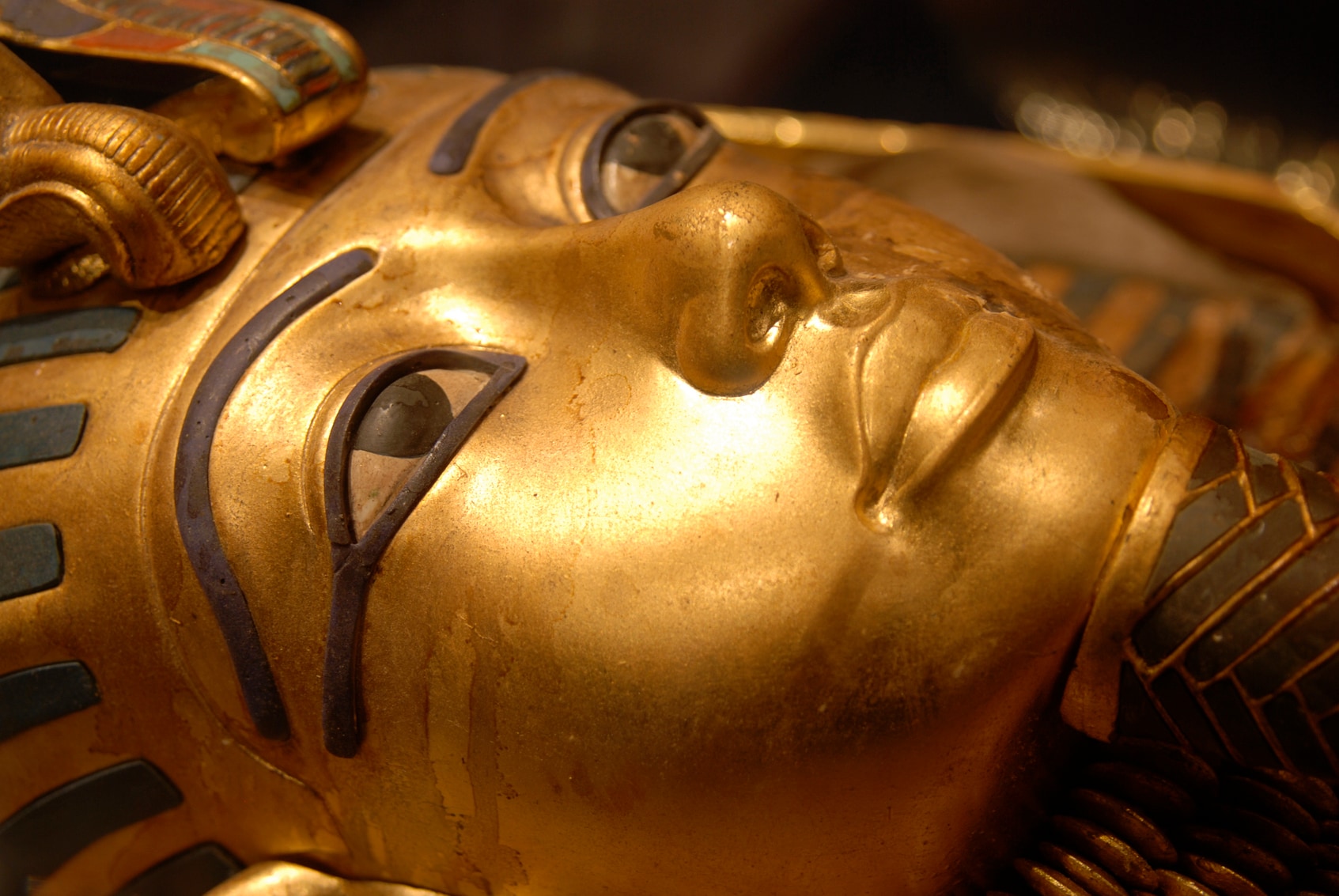 Another ancient metal has been identified with X-ray fluorescence (XRF) technology! Last month we talked about the discovery of 39 ingots of orichalcum, a metal written about by the Greek philosopher Plato and believed by some to have originated in Atlantis. The 39 ingots were analyzed with XRF, which determined the coins were 75-80% copper, 15-20% zinc, and small percentages of nickel, lead and iron.
Today numerous news sources reported that researchers from Italy and the Egyptian Museum used XRF to prove that a dagger found in King Tut's tomb is made of of iron, nickel and cobalt. What's more, the chemical composition of the metal suggests it came from a meteorite. According to an article in The Guardian, the iron blade has puzzled researchers because ironwork was rare in ancient Egypt, and the dagger's metal had not rusted. Using XRF analysis, the researchers found the dagger's high nickel content, along with its levels of cobalt, "strongly suggests an extraterrestrial origin" because it closely matches the composition of a nearby meteorite, according to findings published in the journal Meteoritics & Planetary Science. XRF measurements were performed on the dagger, 11 meteorites of well-known composition, and 11 certified steel reference materials.
While the dagger was discovered decades ago and has been studied for years, conclusive analysis using XRF wasn't possible until now. In their paper, the researchers note, "In this work, we have determined the bulk composition of the Tutankhamun's iron dagger blade using state-of-the-art, nondestructive XRF analysis. In the last 20 years, a dramatic improvement in solid-state detectors technology has allowed new analytical applications."
One of the qualities that makes XRF ideal for the analysis of priceless artifacts such as Tut's dagger is the fact that it is nondestructive. The American Society for Nondestructive Testing defines this as:
"Nondestructive testing (NDT) is the process of inspecting, testing, or evaluating materials, components or assemblies for discontinuities, or differences in characteristics without destroying the serviceability of the part or system. In other words, when the inspection or test is completed the part can still be used."
XRF technology is the gold-standard for nondestructive elemental analysis in a wide range of applications, including metal analysis. XRF analyzers determine the chemistry of a sample by measuring the fluorescent (or secondary) X-ray emitted from a sample when it is excited by a primary X-ray source. Each of the elements present in a sample produces a set of characteristic fluorescent X-rays, or fingerprint, that is unique for that specific element, providing conclusive qualitative and quantitative analysis of material composition.
To learn more about XRF technology and its many applications, check out our two eBooks on the subject: