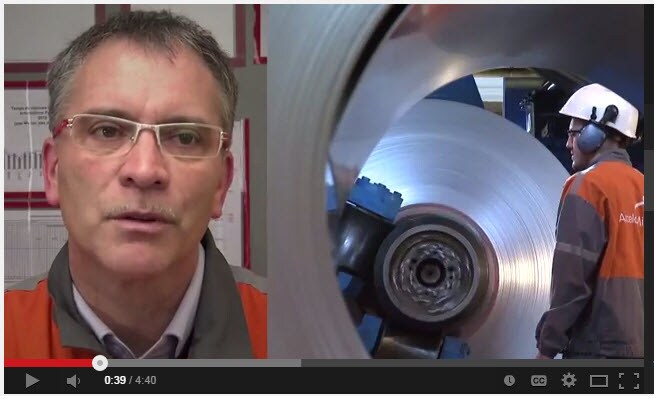 ArcelorMittal is a leading supplier of quality steel products in major markets including automotive, construction, household appliances and packaging. The company processes 7 million tons of steel per year, all of which must undergo metallurgical quantitative and qualitative analysis. Mr. Jean-Claude Lopez, General Manager of ArcelorMittal Atlantique and Lorraine Laboratories in France, estimates that his lab runs 600 samples per day, and 250,000 samples per year.
One of the significant challenges faced in steel analysis is the detection of non-metallic inclusions.  Inclusions may have positive effects and increase the value of the steel, but most often even small amounts can have detrimental effects on mechanical and other properties of the metal, or on the production process itself, particularly in demanding automotive applications.
Optical emission spectrometry (OES) is a widely-used technique to provide chemical analysis for both alloying and trace elements in steel and other metals, data that is essential for process and quality control, incoming materials inspection, and research and certification.
Recently, extremely fast and economical OES (Optical Emission Spectrometry) methods have emerged that are able to provide inclusion information during the steel production process. The method uses the principle of Single Spark Acquisition (SSA), where signals from the individual "single sparks" are not summed as in conventional OES acquisition, but processed with special algorithms.
Mr. Lopez and his team tested the capability of an SSA OES spectrometer for analysis of their low alloy steel matrix. Hear what he has to say about his experience.