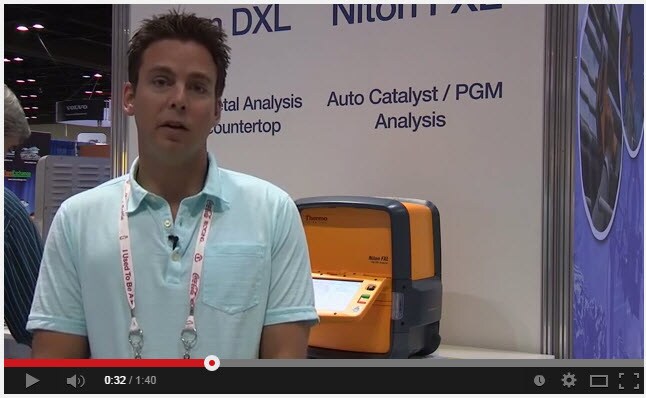 At a previous ISRI Convention, Adam Rubin from Globe Metal Inc. — a metal recovery and metal recycling operation – talks about the competitive advantages of using X-ray Fluorescence (XRF) analyzers for sorting high-speed steels and to differentiate among many alloys, including tungsten carbide and incoming unfamiliar metals.
Adam tells about the day they were using their scrap metal magnet and it wouldn't pick up a 10,000 pound piece of steel.  They brought out the handheld XRF instrument to analyze the non-magnetic metal and within seconds discovered that what they thought was steel was really pure Molybdenum (Mo) solids. Mo is a silvery-white, hard, transition metal… and quite valuable.  Globe Metals netted $30,000 from that find alone.
View the Globe Metal Customer Testimonial video.
Additional Resources: