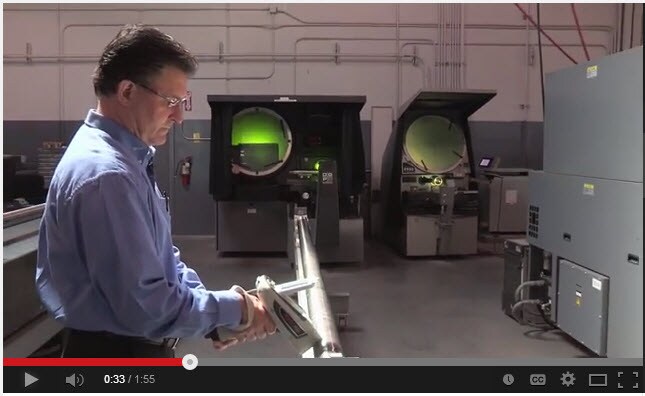 Metal fasteners made with the wrong alloy can result in costly or even catastrophic consequences. Quality assurance and control of metal alloys used in fastener manufacturing can be accomplished quickly and easily using handheld x-ray fluorescence (XRF) analyzers. Portable XRF analyzers provide fast alloy identification and accurate composition data that keeps operations running smoothly for Vegas Fastener Manufacturing, a company specializing in hot forging of high-temperature and corrosion-resistant alloys to make bolts, nuts, screws, socket caps, and studs.
We visited Clay Abijan, a Sales Engineer at Vegas Fastener Manufacturing and asked him how XRF technology changed his business.
Q: How do you use your XRF analyzer?
A: We identify the material when it's coming into our house so that we know that we're getting what we're supposed to be getting, that nothing happened on the way in transit or maybe they sent us the wrong material. We also check all our parts prior to going out to the customer so that we make sure we're getting the customer exactly what they ordered.
Q: How does your XRF analyzer benefit your business?
A: Our business changed dramatically, it took a big leap forward in not only technology but in how fast we could turn around parts and identify them. It's very simple to use once you know how to do it and it's very quick and we rely on its accuracy 100%. It's just a great piece of technology.
Click here to watch the full Vegas Fastener Manufacturing customer testimonial.