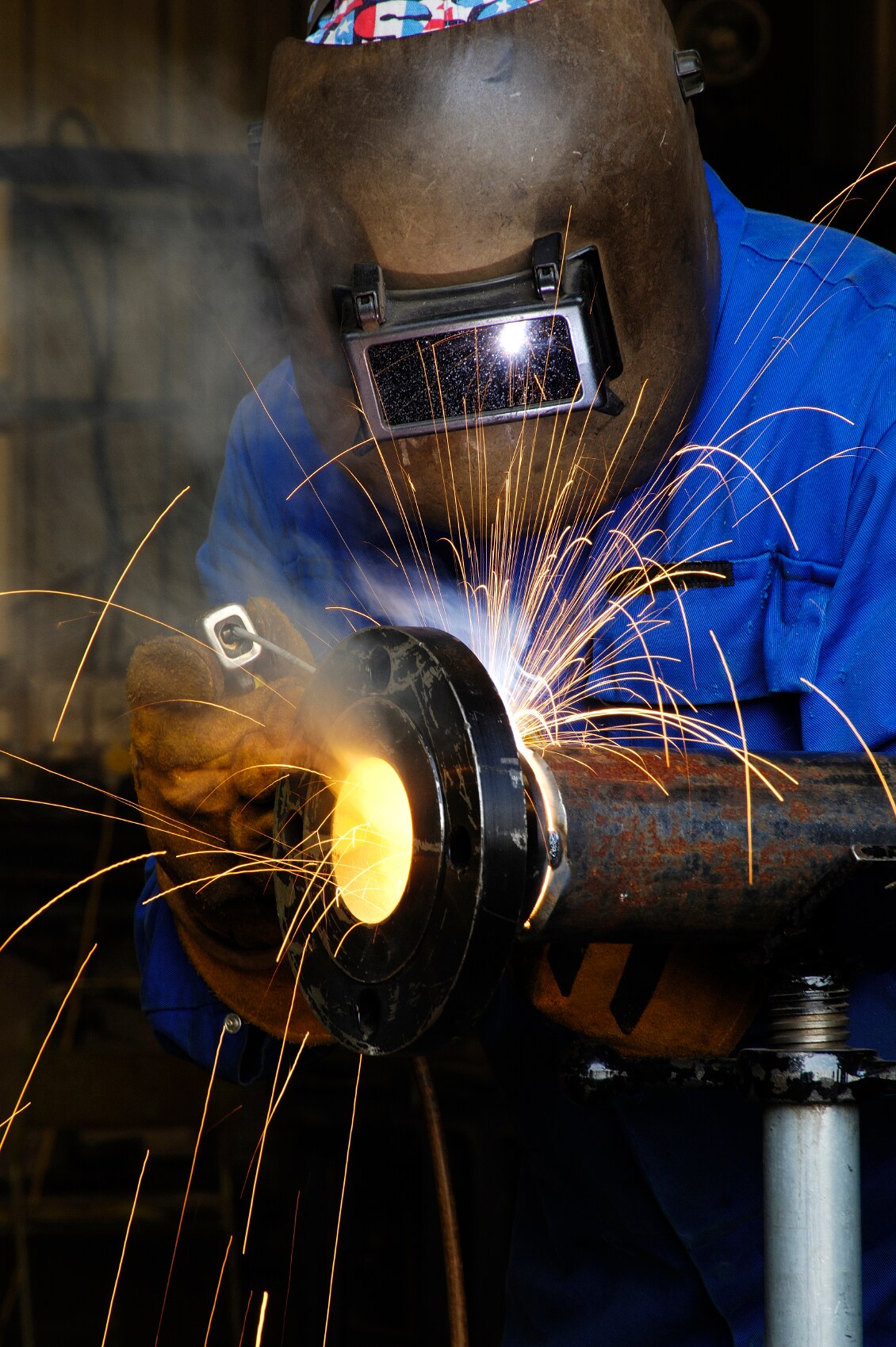 Safety and accident prevention is a major concern in the petroleum and petrochemical refining industry. Fatal accidents at refineries and oil rigs often can be traced back to faulty or counterfeit metal building components, sulfidic corrosion of piping and equipment, or because piping is made from material that does not meet specifications, specifically improperly prepared or alloyed weld material.
Flux Core Arc Welding (FCAW) is an automatic or semi-automatic welding process using a tubular wire that is filled with a flux throughout its inner core combining the best characteristics of Shielded Metal Arc Welding (SMAW) and Gas Metal Arc Welding (GMAW).  The flux provides the necessary protection from atmospheric conditions by producing shielding gases during weld metal deposition.  Additional compounds contained within the electrode provide significant benefits:
The formation of slag coating on the weld surface to protect it during solidification
The provision of deoxidizers and scavengers which purify and produce solid weld metal
The addition of alloying elements to the weld metal increasing strength and other properties.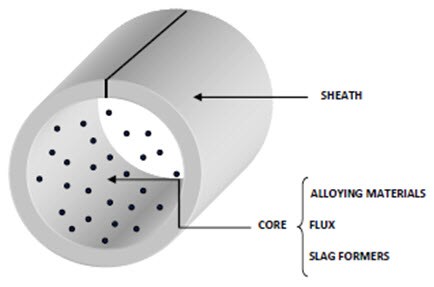 The chemical composition of the electrode wire and flux core, in combination with the shielding gas, will determine the weld metal composition and mechanical properties of the weld.  In many cases these additional alloying elements will not be seen when performing positive material identification (PMI) testing on the weld metal spool directly.  Some examples of this type of testing in stainless steel weld material could yield the absence of key stabilizing elements necessary to provide the mechanical properties for its intended application:
Absence of Molybdenum (Mo) in 316ss
Absence of Niobium (Nb) in 347ss
*It is important to note when performing material verification on your FCAW inventory, best practice is to prepare a weld metal "button" or "pad" for analysis of the undiluted weld metal.
With industrial safety regulations becoming increasingly stringent, the process of inspecting and analyzing individual component materials is now a primary concern. Today's best practices include testing 100% of critical materials as part of a QA/QC program.
To help prevent accidents from occurring, elemental analysis of piping and equipment with portable X-ray fluorescence (XRF) technology offers an ideal solution for ensuring quality assurance of selected weld materials at receiving inspection, in-process welding/fabrication and final inspection check points. A handheld XRF analyzer in the field can help rapidly verify alloys in seconds, recover lost material traceability, and isolate finished welds to validate filler material composition and dilution rates, as well as confirm the integrity of process piping, valves, and reaction vessels.
Applicable procedures and specifications may provide guidelines to proper weld sample preparation criteria for specific applications.  Testing the SMAW process is similar with the flux covering the outside of the electrode.
In our next article, we will show an example of PMI testing of a 347 stainless steel FCAW spool in the as-delivered condition vs. the as-welded condition.