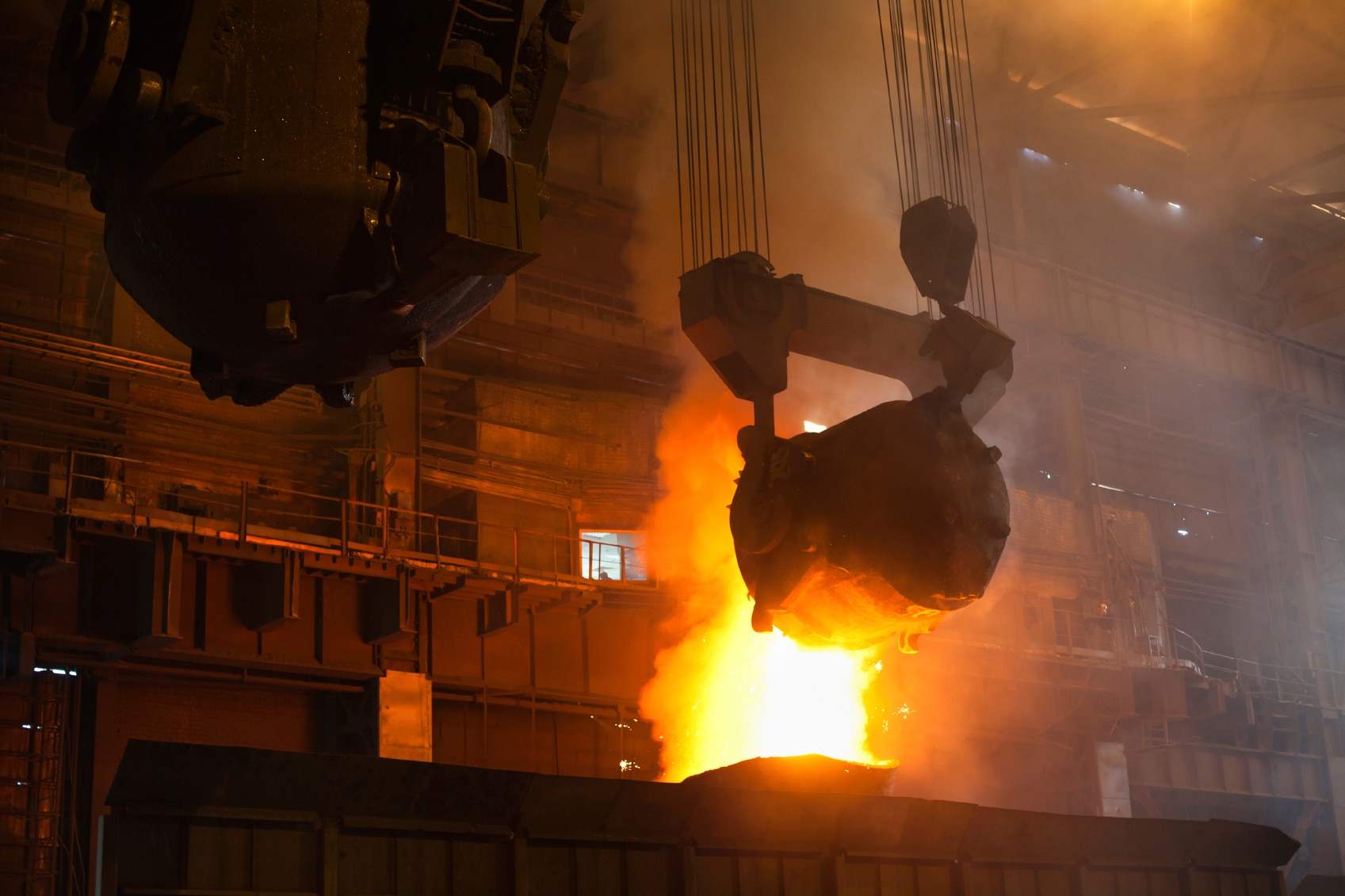 Steel manufacturing requires a large volume of raw materials, of which only a fraction ends up in the final product. The remaining by-products include slag, sludge, and dust, which are potentially hazardous materials that need to be disposed of in an environmentally responsible way. Another option for dealing with these by-products is recycling.  This post discusses the recovery and recycling of steel dust.
Technologies have also emerged to recycle and reuse reprocessed, granulated slag in different building materials. To learn more about slag recycling, read Slag: From By-product to Valuable Construction Material.
Steelmaking dust is a metal-bearing material rich in iron oxide, lead, zinc and other metals that can be reused. According to the World Steel Organization's Fact Sheet on Steel Industry By-Products, recovering and reusing by-products not only prevents landfill waste, reduces CO2 emissions, and helps preserve natural resources, the sale of these by-products generates revenues for steel producers. Recovered dust and sludge contains iron that can be reused in steelmaking or sold to other industries for various applications, from Portland cement to electric motor cores. A common method of steel production is electric arc furnace (EAF), which typically uses zinc-coated galvanized steel scrap as feedstock. When galvanized steel scrap is melted, most of the zinc ends up in the dust as zinc oxide and zinc ferrite, which can be collected and sold as a raw material.
A study appearing in the Journal of Materials Research and Technology, Recycling of Electric Arc Furnace (EAF) Dust for Use in Steel Making Process, describes a method for recycling EAF dust for the production of pre-cast agglomerate (PCA) for use in steel plant process, and to remove the hazardous components. The work was divided into three stages:
the technical viability of using only solid waste industrial to produce a PCA was observed;
the main effects between the components of the PCA to obtain the optimal formulation was tested;
the intensity of the variables, coke and fluorite ceramics, for removing zinc of PCA was checked.
Every stage was chemically analyzed by X-ray fluorescence and X-ray diffraction. Two by-products were obtained; the PCA, with total iron content exceeding 70%, and zinc dust, containing more than 50% zinc. In addition, approximately 90% of lead and cadmium contained in the initial EAF dust was extracted.
XRF and XRD are well suited for the analysis of EAF dust to determine its chemical and mineralogical composition and make appropriate designations for recovery or disposal. To learn more about the use of these instruments for metallurgical applications, read: