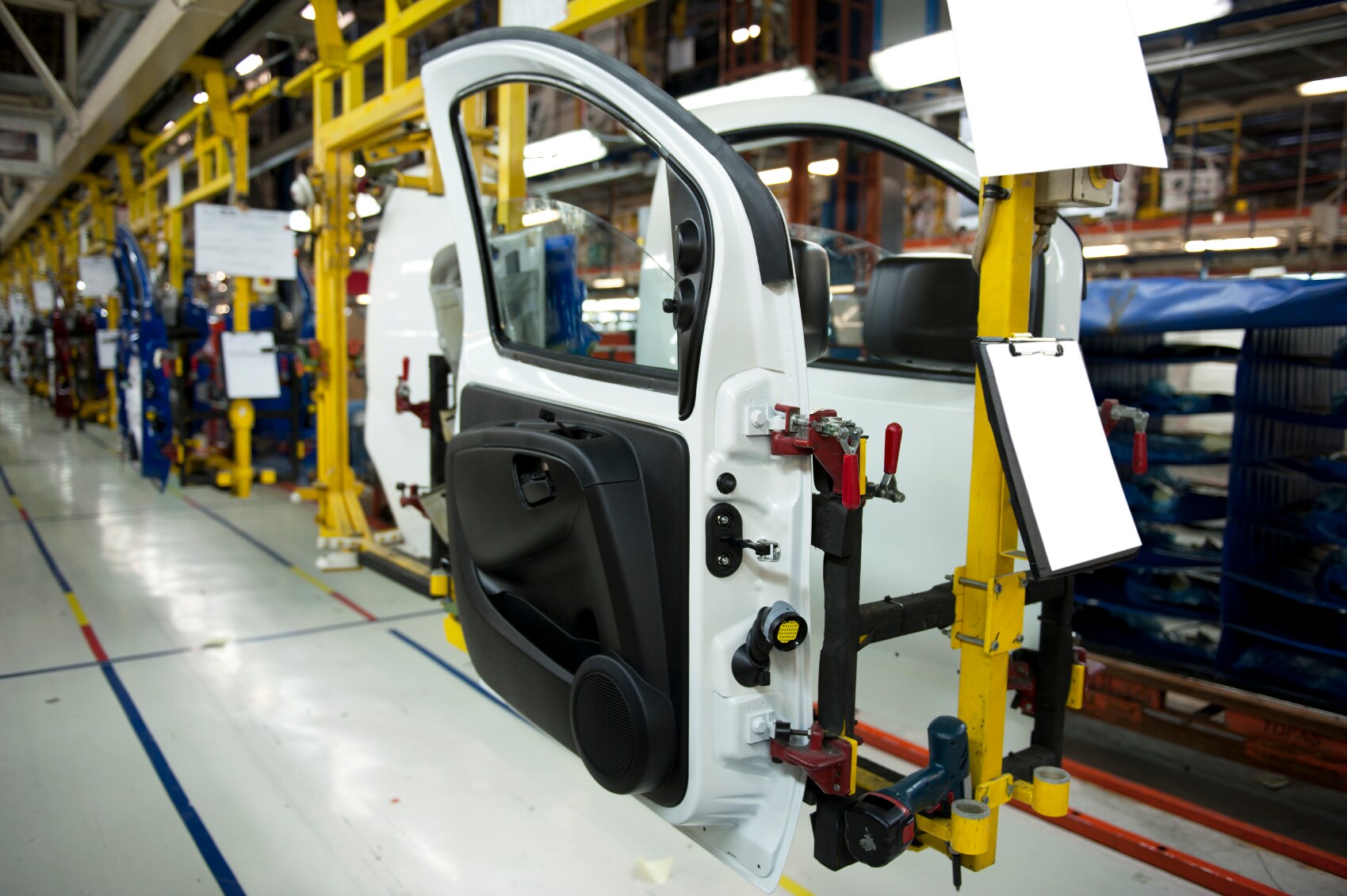 Our previous blog, Can XRF Analyze Metal Coating Thickness? introduced portable X-ray fluorescence (XRF) as an efficient technology for spot analysis of metal coatings. Here we'll focus on the applications for XRF coating analysis in the automotive industry.
Coatings are applied to automotive components primarily for appearance, corrosion resistance, wear resistance, and lubricity.  Metal finishing is one way to provide a protective layer on metal automotive components and involves applying one or more very thin coats of metal, such as gold, copper, silver, chromium, or nickel, to a substrate. Metal finishing can also include the application of paints or ceramics. As with other coatings, metal finishing is performed for protection against corrosion and wear, for decorative purposes, and to increase the life of the metal component to which it is applied.
According to the Nickel Institute's web site, nickel is commonly used for engineering applications or finished with chromium for decorative applications such as the production of bright finishes on parts such as bumpers, wheels and grilles. Chromium-nickel electroplating is widely-used on substrates including steel, aluminum, plastic and zinc die-cast parts for aesthetic reasons and to impart durability and corrosion resistance. Nickel and chromium-nickel plated "brightwork" – wheels, bumpers, grilles and other trim – is in high demand, particularly in North America and the Far East.
Hexavalent chromium, a carcinogen, is still used in passivation coating, which is done to protect galvanized steel rolls from corrosion during storage or shipment. New coating technology based on phosphorus, titanium and trivalent chromium  improves corrosion resistance with less environmental impact. Portable XRF is being used in this application to measure  coating weight directly from the steel coil. XRF analysis is also being employed during steel manufacturing for process monitoring and quality control. Handheld XRF offers general metal finishers the advantage of at line testing, eliminating the need to cut samples and spend valuable time taking the sample to a benchtop analyzer to wait for results. Continuous strip plating can be stopped and a handheld XRF analyzer can be used to take measurements directly from the coil after drying. Because of their portability, XRF analyzers can be used anywhere in the supply chain, on incoming materials, and before, during, or after fabrication.
Handheld XRF analysis also helps ensure that expensive coating material isn't wasted. Costs of metal coating materials such as zinc have driven the need for improved process control. Anything other than the optimum coating thickness is unacceptable either from a quality control or cost control standpoint. Learn more about this non-destructive testing solution for gauging the effectiveness of coating and plating systems.
Read our previous articles that addressed metal coatings in general and in the aerospace industry.