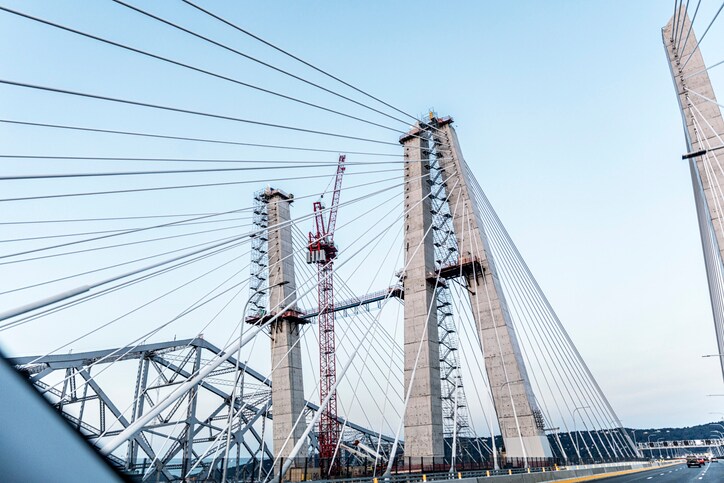 Metal fasteners, such as screws, nuts, bolts, and clamps, are critical components in manufacturing and construction. Fasteners are made from steel, brass, aluminum, or other metals, depending on the design specifications of the application for which they are being used. Fasteners made with the wrong alloy can result in costly or even catastrophic consequences.
Fortunately, inspection and verification of metal alloys used in fasteners can be quickly and easily accomplished using handheld x-ray fluorescence (XRF) analyzers. XRF is a nondestructive testing technique that can analyze a metal sample in seconds with little to no need for sample preparation.
A recent example of possibly defective metal fasteners was uncovered during the construction of the Mario M. Cuomo Bridge, a new 3.1 mile twin-span bridge which replaces the Tappan Zee Bridge across the Hudson River in New York. The New York Times reports that the New York attorney general's office is investigating why a small number of steel bolts intended for the new bridge unexpectedly fractured during the construction process.
As first reported by WNBC-TV, some of the allegations were filed by a former safety inspector and suggested that the bolts failed due to hydrogen embrittlement. However, a study obtained by The Times and conducted by engineering firm, Alta Vista, concluded that there was "compelling evidence" that hydrogen embrittlement "is not a cause of the observed bolt failures." Instead, it said, the fractured bolts were "likely due to occasional material defect or occasional over-tightening."
According to the Nace.org web site, "hydrogen embrittlement is a type of deterioration which can be linked to corrosion and corrosion-control processes. It involves the ingress of hydrogen into a component, an event that can seriously reduce the ductility and load-bearing capacity, cause cracking and catastrophic brittle failures at stresses below the yield stress of susceptible materials. Hydrogen embrittlement occurs in a number of forms but the common features are an applied tensile stress and hydrogen dissolved in the metal. Examples of hydrogen embrittlement are cracking of weldments or hardened steels when exposed to conditions which inject hydrogen into the component. Presently this phenomenon is not completely understood and hydrogen embrittlement detection, in particular, seems to be one of the most difficult aspects of the problem. Hydrogen embrittlement does not affect all metallic materials equally. The most vulnerable are high-strength steels, titanium alloys and aluminum alloys."
To help prevent critical components from failing due to material defect, handheld XRF analyzers are indispensable tools for performing Positive Material Identification (PMI) of incoming raw material to ensure it matches the alloy grade and composition documented on the material test report prior to product manufacture. It is also used for final quality inspection before finished parts are sent to the customer. This "double-check" process helps ensure that the incoming raw materials and the outgoing finished parts meet the expected engineering requirements.
To learn more, read Quality Assurance of Critical Fasteners.
Additional Resources: