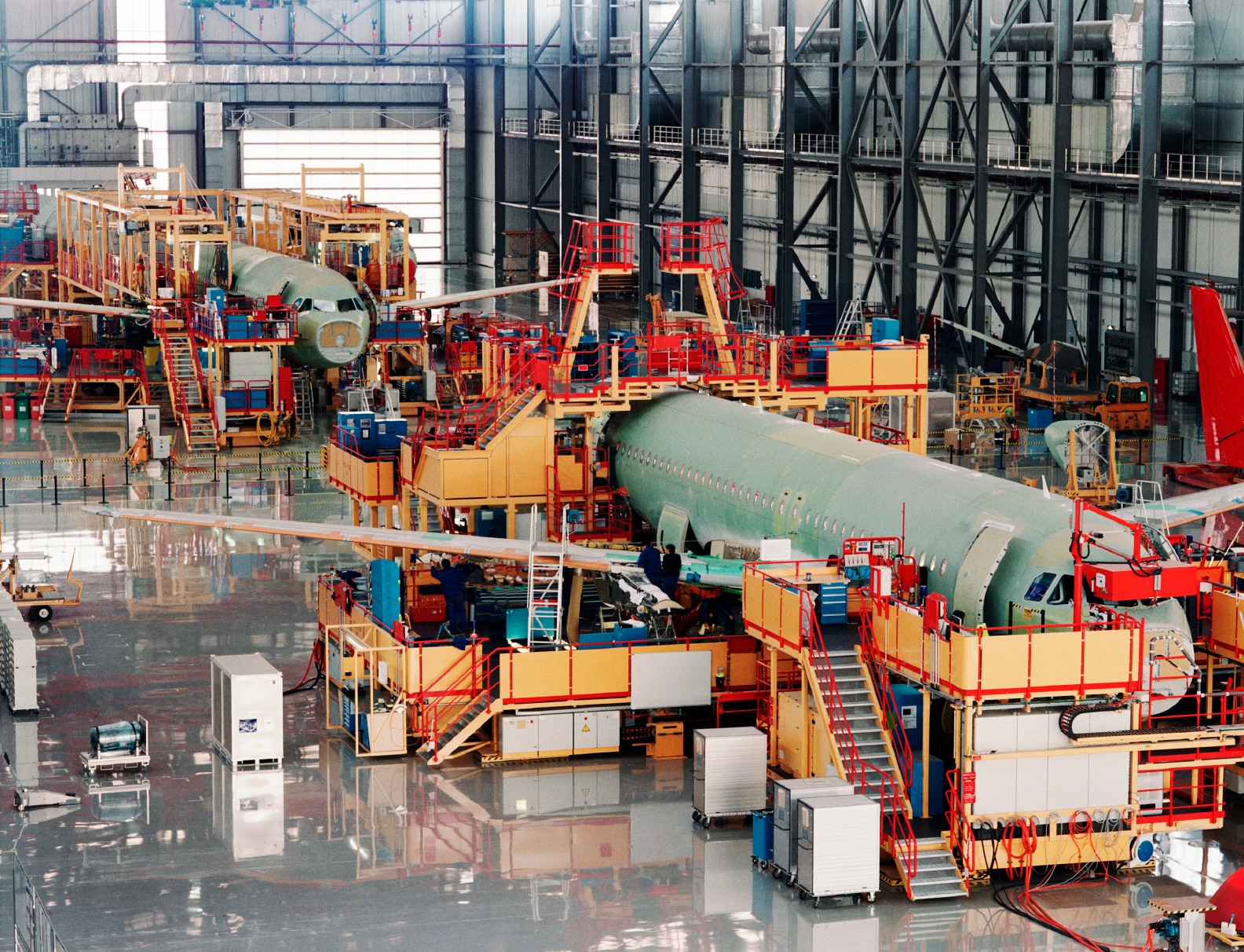 Our multi-part series, Can XRF Analyze Metal Coating Thickness? discusses portable X-ray fluorescence (XRF) as an efficient technology for spot analysis of metal coatings. In this installment, we'll have a look at the applications for XRF coating analysis in the aerospace industry.
Aerospace applications demand high-precision parts that are oxidation and corrosion resistant, and have surface finishes that are free of defects. This is due in part to the extremely high temperatures at which these parts must function. Aircraft engines run at such extreme temperatures to burn fuel efficiently.  Gas turbine blades are made of nickel-based superalloys for their tolerance to high temperatures as well as their strength and wear resistance. Turbines are then coated with Thermal Barrier Coating (TBC) to protect the base metal from operating environment. TBC makes it possible to increase the operating temperature of gas turbines. Turbine blade repair requires removal of the TBC coating without damaging the base metal. Portable XRF technology is useful in this application because it can determine TBC coating thickness for either the coating removal process or the re-coating process.
According to Product Finishing, nickel is also used in the aerospace industry because it can be made to plate with little or no stress and is therefore appropriate for applications where stress needs to be minimized.  Depending upon the application, many of these requirements are specified simultaneously, so that nickel is often plated for more than just one reason.
Scientists at Sweden's University West are developing a new nanoparticles aircraft engine coating that could extend the service life of engines by 300%, states an article on gizmag.com. The coating is made up of ceramic particles to provide insulation against the heat, and plastic nanoparticles which create tiny pores within the coating so that the coating is more flexible, less prone to cracking, and adheres better to irregular surfaces.
Cadmium coatings are also commonly used in the aerospace industry, as well as in the electrical, electronic, mining, offshore, automotive, and defense industries. They are applied to bolts and other fasteners, chassis, connectors, and other components and provide excellent corrosion resistance, good lubricity, electrical conductivity, and easy solderability. The International Cadmium Association website explains that electroplating accounts for over 90% of all cadmium used in coatings with mechanical plating and vacuum or ion deposition accounting for the remainder. The coating is normally specified in thicknesses between 5 and 25 µm depending on the severity of the atmosphere.  XRF, which measures the strength of the fluorescent (secondary) x-ray emitted from a sample to determine the thickness of the coating, can be used in this application to ensure the cadmium coating adhere to specifications.
Because of their portability, XRF analyzers can be used anywhere in the aircraft component manufacturing supply chain to improve process and quality control.  Handheld XRF analysis also helps ensure that expensive coating material isn't wasted. Learn more about this non-destructive testing solution for coating thickness measurement and control.
Our next article will address metal coatings in the automotive industry.