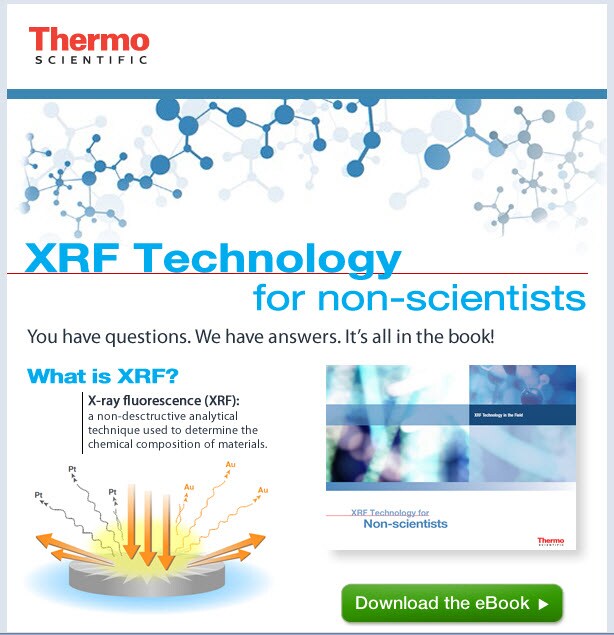 What is XRF? Ever wondered how a handheld XRF analyzer actually works? Is it safe? Are the results reliable?
Portable x-ray fluorescence (XRF) analyzers for elemental analysis serve many applications in the metals industry.Scrap metal recyclers use them to grade and sort metals and alloys. Manufacturers use them for quality assurance and control. The Oil & Gas industry uses them for positive material identification (PMI) of piping systems. Even jewelers use them for precious metals analysis.
But what are these tools and how do they deliver instant, accurate elemental analysis?
If you are not a scientist, but you have asked these questions, then this free eBook – XRF in the Field: XRF Technology for the Non-Scientist – is for you.
XRF in the Field: XRF Technology for the Non-Scientist, written by an expert in X-ray fluorescence (XRF) techniques, explains the technology in an easy-to-understand manner. Some of the topics covered include:
The basics of XRF and how it works
Benefits of XRF
Strengths and limitations of portable analyzers
Applications of portable XRF technology
You have questions. We have answers. It's all in this ebook.