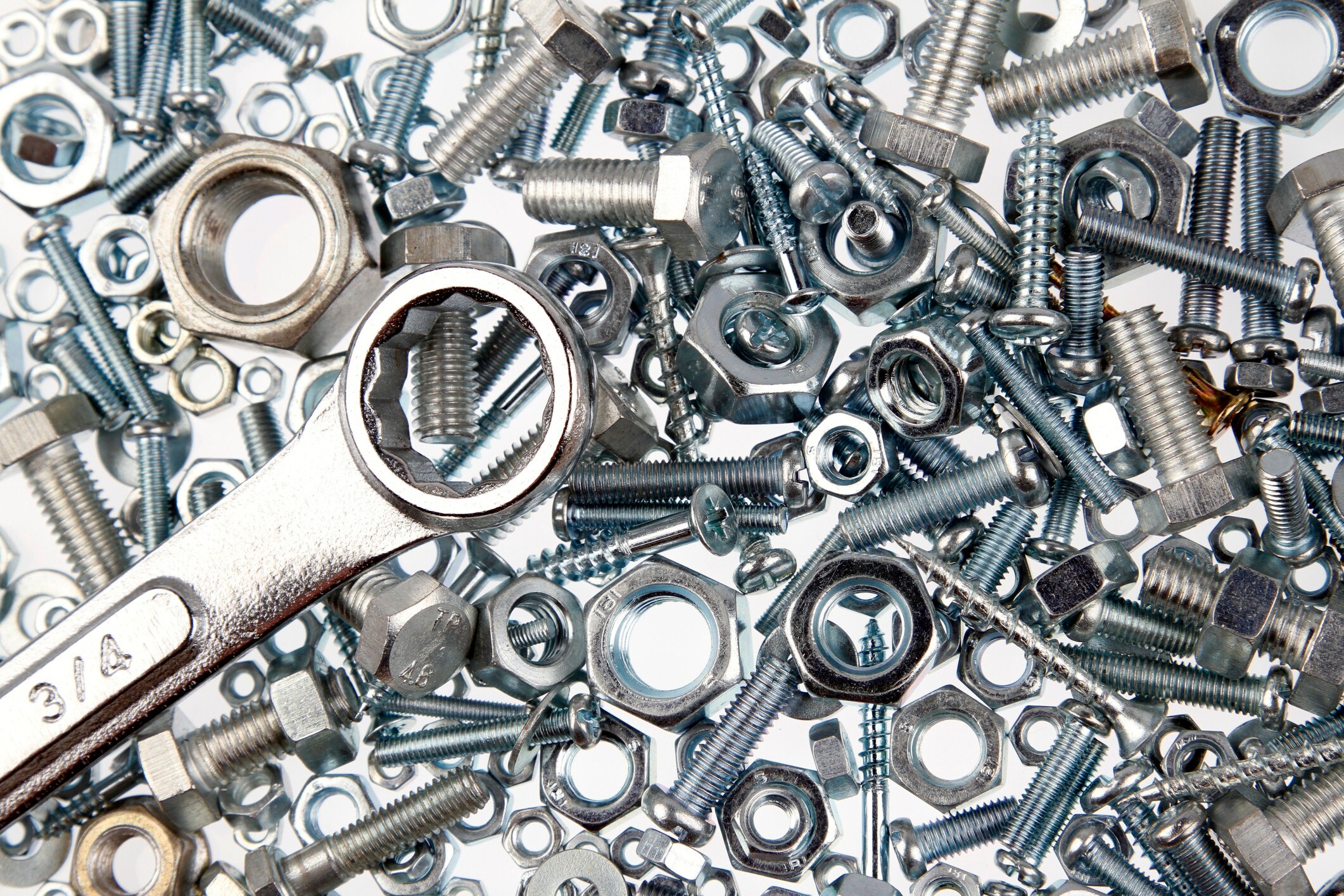 Metal fasteners, such as screws, nuts, bolts, and clamps, are universal components of many machines and assemblies. Metal fasteners may also used to join materials such as wood, metal, plastic, or even fabrics together. Fasteners are made from steel, brass, aluminum, or other metals, depending on the design specifications of the application for which they are being used.
In critical applications such as aerospace manufacturing, fasteners made with the wrong alloy can result in costly or even catastrophic consequences, as evidenced in documented cases of counterfeit fasteners in industry. If fasteners used in critical applications such as in the manufacture of airplane parts are not made with the precise alloy required, they cannot support the weight and stresses they are designed to bear. Following several high profile counterfeiting cases in the 1980s regarding Army tanks, Navy ships, and interstate highway bridges, the National Institute of Standards and Technologies created the Fastener Quality Act (FQA) to ensure that industrial fasteners are manufactured according to specification.
Fortunately, inspection and verification of metal alloys used in fasteners can be quickly and easily accomplished using handheld x-ray fluorescence (XRF) analyzers. XRF is a nondestructive testing technique that can analyze a metal sample in seconds with little to no need for sample preparation. Handheld XRF analyzers are portable, require no vacuum, and can perform an analysis in seconds.
Advances in handheld XRF technology have expanded to the point that today's analyzers are capable of distinguishing alloy grades that are nearly identical in composition to one another. For instance, the difference between 2014 and 2024 aluminum is primarily the magnesium content. 2014 has a minimum of .2% magnesium to a maximum of .8%. 2024 has a minimum of 1.2% magnesium up to 1.8%. Using the latest Silicon Drifter Detector (SDD) technology and optimized excitation of the sample, it is now possible to tell the difference — in real time, using portable XRF — between parts made from these two very similar alloys.
In the fasteners market, XRF is used for inspection of incoming raw material to ensure it matches the alloy grade and composition documented on the material test report prior to product manufacture. It is also used for final quality inspection before finished parts are sent to the customer. This "double-check" process helps ensure that the incoming raw materials and the outgoing finished parts meet the expected engineering requirements.
Portable XRF Analyzers are indispensable tools for performing Positive Material Identification (PMI) of incoming raw materials, work in progress, and final quality assurance of finished parts. Many fastener applications, such as those for aerospace, power generation, or military applications, are truly life and death situations. With all this in mind, PMI using portable XRF should be required as part of any final quality assurance program such as ISO 9001.
Read the more detailed Quality Assurance of Critical Fasteners application note, including information about Silicon Drift Detector technology.
Additional Resources: