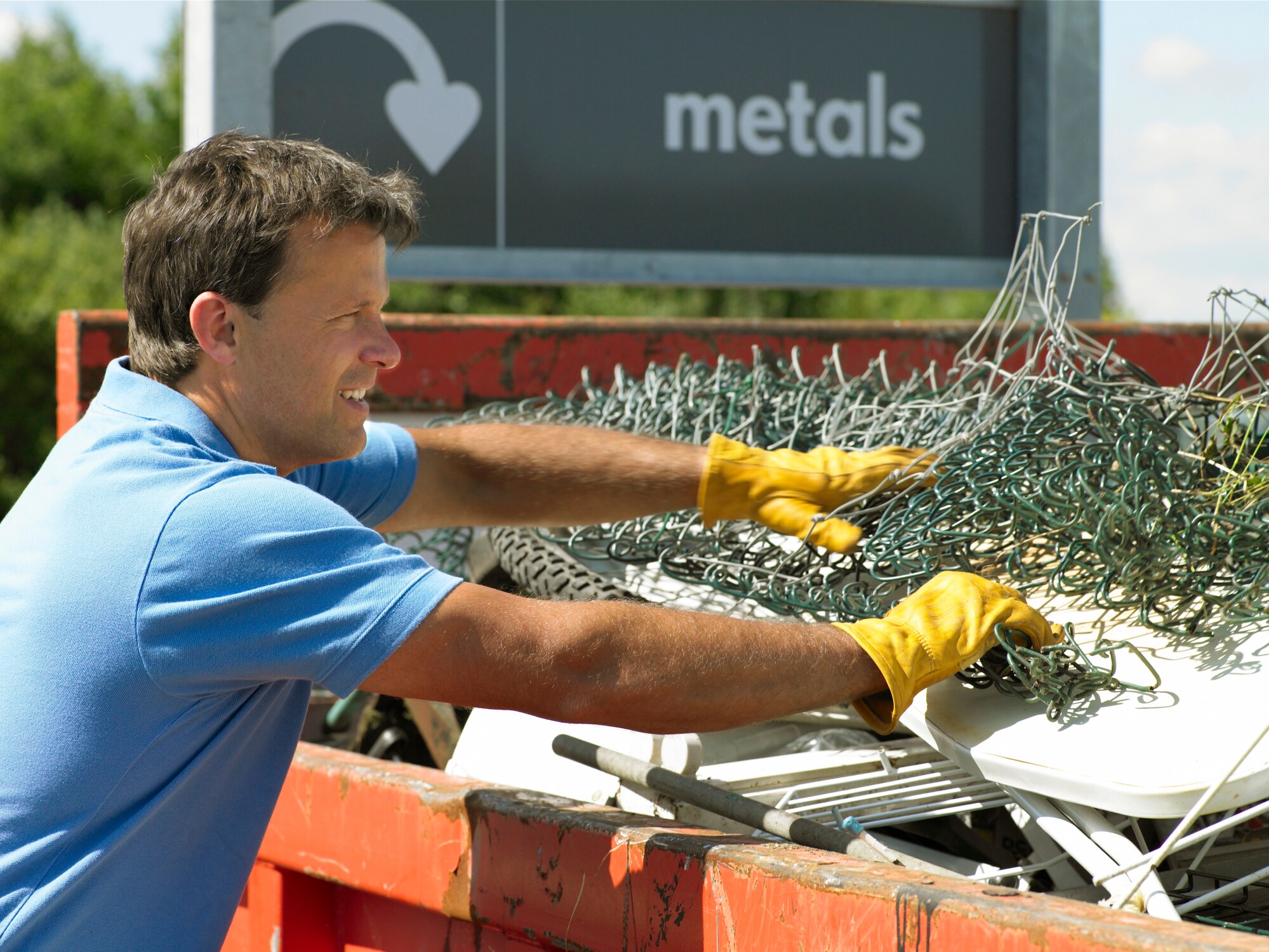 "Zero waste" is becoming a popular term in the recycling business. Many industries have implemented programs to reduce most, if not all, materials normally destined for landfill. So what exactly is zero waste?
The goal of zero waste is to completely eliminate waste rather just reduce it, or burn it, or dump it in a landfill. The Zero Waste International Alliance defines the zero waste philosophy as "…designing and managing products and processes to systematically avoid and eliminate the volume and toxicity of waste and materials, conserve and recover all resources, and not burn or bury them. Implementing Zero Waste will eliminate all discharges to land, water or air that are a threat to planetary, human, animal or plant health."
On an industrial level, zero waste means repurposing everything that goes into a manufacturing process.  The benefits are both environmental and financial. A fact sheet published by the World Steel Organization describes the organization's goal of achieving zero waste in the steel industry through the recovery and reuse of steel manufacturing by-products such as slag, sludge, and dust. Recycling by-products reduces landfill waste and CO2 emissions, helps preserve natural resources, and reduces raw material use. Recovered by-products also can be sold to other industries to create an additional revenue stream.
For example, iron ore-based steelmaking generates slag as a by-product which is a potentially significant and possibly toxic source of landfill waste and pollution. But technologies have emerged to recycle and reuse reprocessed, granulated slag in different building materials, such as cement, brick, concrete aggregates, wall materials, and glass-ceramic tiles. Other technologies include pelletizing and briquetting, which involve mixing a variety of steel-making by-products including dusts, sludge, and sinter fines, for reuse in steel production.
The automotive industry is currently the largest producer of scrap metal, so it makes sense that several automotive companies have implemented successful zero waste or "nil to landfill" initiatives to recycle manufacturing materials, including scrap metals. Efforts include reductions in the size of steel sheets used to make car bodies, and recycling scrap from unused parts and machining and trimming processes. One automotive company claims to have recycled more than half a million tons of scrap in the U.S. and Canada alone in one year, worth hundreds of millions in revenue.
According to the U.S. Geological Survey 2014 Iron and Steel Scrap Mineral Commodity Summary, in 2012, the automotive recycling industry recycled more than 18 million tons of steel from end-of-life vehicles through more than 300 car shredders, the equivalent of nearly 18 million automobiles. This scrap continues on through the industrial supply chain, purchased mostly by iron and steel manufacturers to reduce their consumption of raw materials used to produce steel products for the appliance, construction, container, machinery, oil and gas, transportation, and other industries.
With so much scrap metal coming into scrap yards, scrap metal recycling has become big business. Scrap yard operators rely on a variety of tools to sort and prepare the scrap for its various applications. One of these tools is handheld x-ray fluorescence (XRF) analyzers, which are used to determine the composition of the metal so that it can be sorted correctly. Scrap metal recyclers also use handheld XRF analyzers to positively identify numerous alloys at material transfer points and to guarantee the quality of their product to their customers. Elemental analysis of scrap, including the existence of contaminants or hazardous elements, is also needed for quality, safety and regulatory compliance.
Read about one scrap metal company's experience using an XRF handheld analyzer.