Cryo-electron microscopy (cryo-EM) is the Nobel Prize-winning method researchers are using to better understand structures previously too large or complex to be studied, such as viruses and protein complexes. Scientists now have the ability to accelerate the path to new treatments and therapies for diseases such as Alzheimer's, Parkinson's, and Huntington's, as well as cancers, AIDS, malaria, Zika and more. Over the last few months, we've shared a number of initiatives that will help cryo-EM impact both life and materials science research:
Cambridge Pharmaceutical Cryo-EM Consortium to Increase Cryo-EM Capacity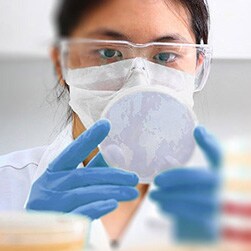 After only two years of its formation, member companies of the Cambridge Pharmaceutical Cryo-EM Consortium are increasing their capacity of Thermo Scientific cryo-EM instruments. We are looking forward to seeing how the University of Cambridge will leverage their new Krios G3i Cryo-TEM, one of the most powerful electron microscopes on the market, to advance their research.
New Cryo-EM Collaboration with Diamond Light Source
Thanks to our new collaboration with Diamond Light Source, one of the most advanced scientific facilities in the world, scientists in the UK now have access to a one-stop shop for structural biology. They will have an exclusive opportunity to use our cryo-TEM instruments for pharmaceutical research while receiving guidance and expertise in sample preparation, cryo-EM sample screening, and high-end data collection.
Krios Cryo-TEM Instrument Installed at the Institut Pasteur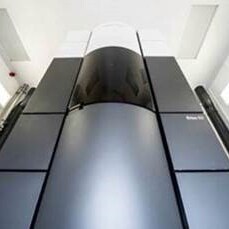 In July, the Institut Pasteur in Paris, France, unveiled its first Thermo Scientific Krios Cryo-TEM. Installing this system offers structural biologists the opportunity to advance their research in areas such as immunology, bacteriology, virology, parasitology and neuroscience.
Latin American Structural Biologists Gain Access to Cryo-EM Capabilities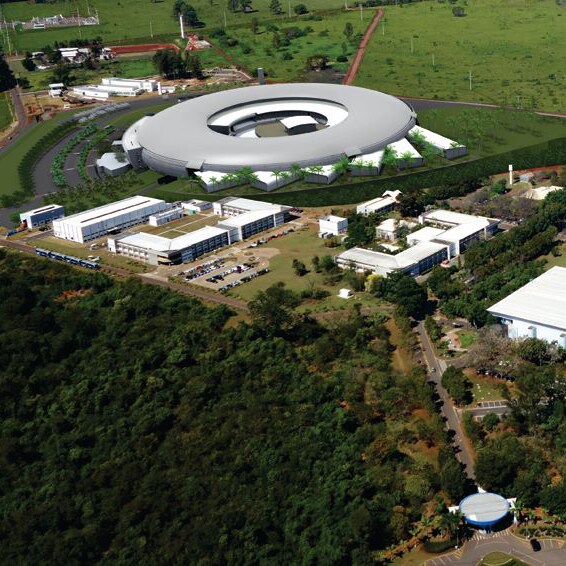 For the first time ever, scientists in Latin America will have access to cryo-EM technologies. Our Krios G3i Cryo-TEM microscope will be installed at the Brazilian Nanotechnology National Laboratory (LNNano), one of four national laboratories managed by The Brazilian Center for Research in Energy and Materials (CNPEM). We expect installation to begin in the next few months and are excited to see how they use both the Krios and our Talos Arctica transmission and scanning electron microscope (S/TEM) for soft matter and life sciences research.
Princeton's Nature Conference Expands Focus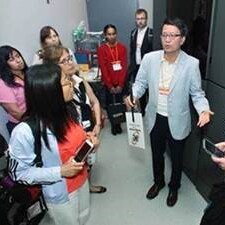 Research institutes are not the only group paying attention to the versatility of cryo-EM. Princeton's Nature Conference, which has traditionally been focused on materials science, expanded this year's discussion to include applications of cryo-EM for structural biology. For the first time, attendees came together to explore interdisciplinary applications of electron microscopy to understand both the physical and life sciences.
Stay up-to-date on the latest announcements by following us on Twitter (@thermosciEMSpec). Subscribe to receive Accelerating Microscopy updates straight to your inbox.