Each year, we host a booth at the Microscopy & Microanalysis (M&M) conference. This month, the conference welcomed more than 2,000 attendees to Portland, Oregon. We unveiled our newest S/TEM, Spectra, and gave attendees the opportunity to experience our new Krios G4, part of the Krios solution, in augmented reality. We also announced Avizo2D, an AI-powered software that lets scientists build customized "recipes" or automated, reproducible workflow scripts that speed the visualization and analysis process. In addition, we launched a new interactive experience, EM Every day, giving participants the chance to learn how EM impacts everything from textiles to food safety to transportation.
As we do every year, we celebrated our customers with our customer appreciation reception on Monday night at the Portland Waterfront. We also hosted our annual Women in Microscopy Breakfast, where conference attendees heard guest speaker, Dr. Tommi White, Director of the Electron Microscopy Core at the University of Missouri, shared her story of the trials and tribulations as a woman in science. She discussed her career trajectory and how she defines the values that matter most, such as mentorship, teamwork and problem-solving.
Scroll through the photos below to see the highlights from the event. We look forward to seeing you in Milwaukee, Wisconsin next year for M&M 2020!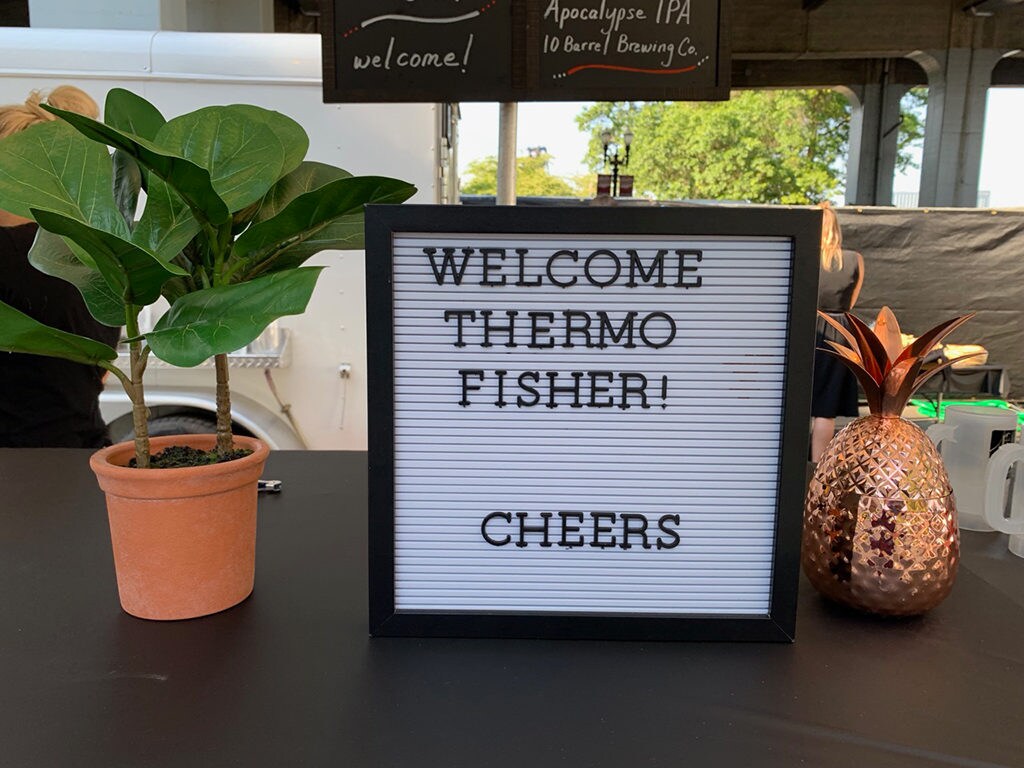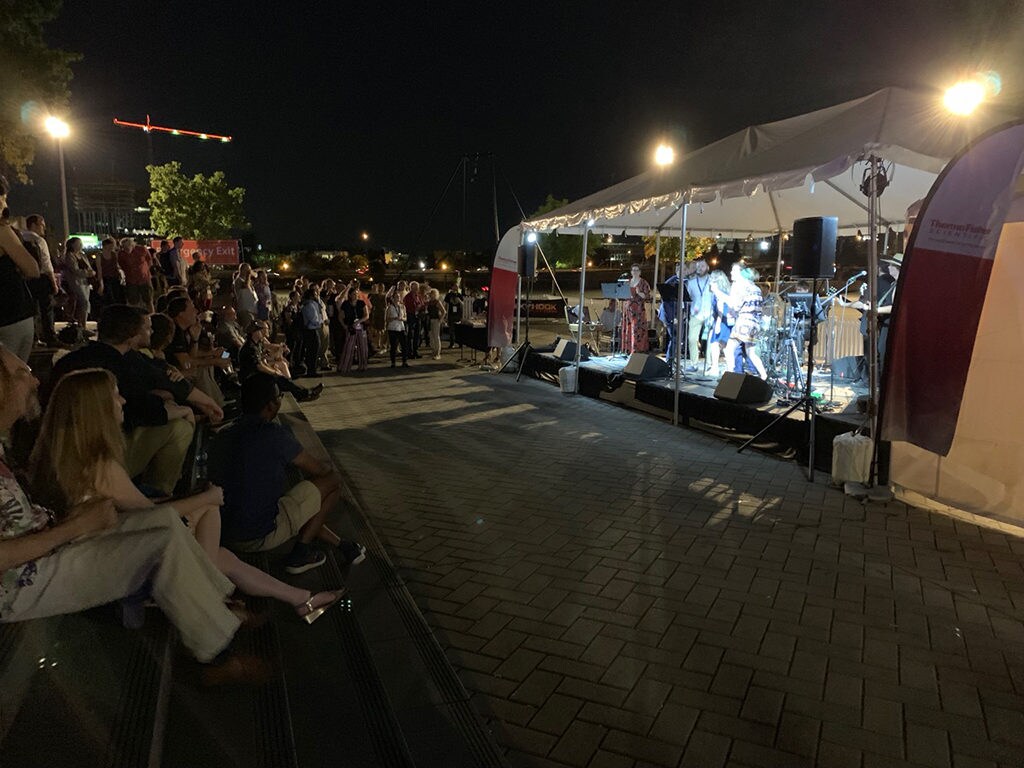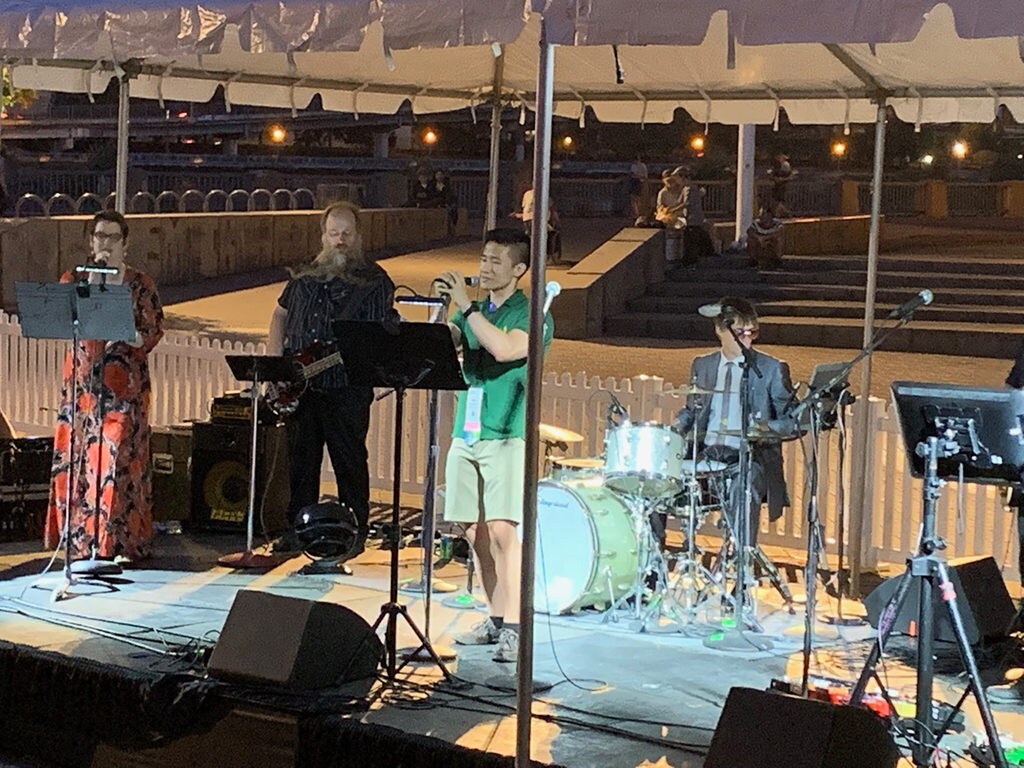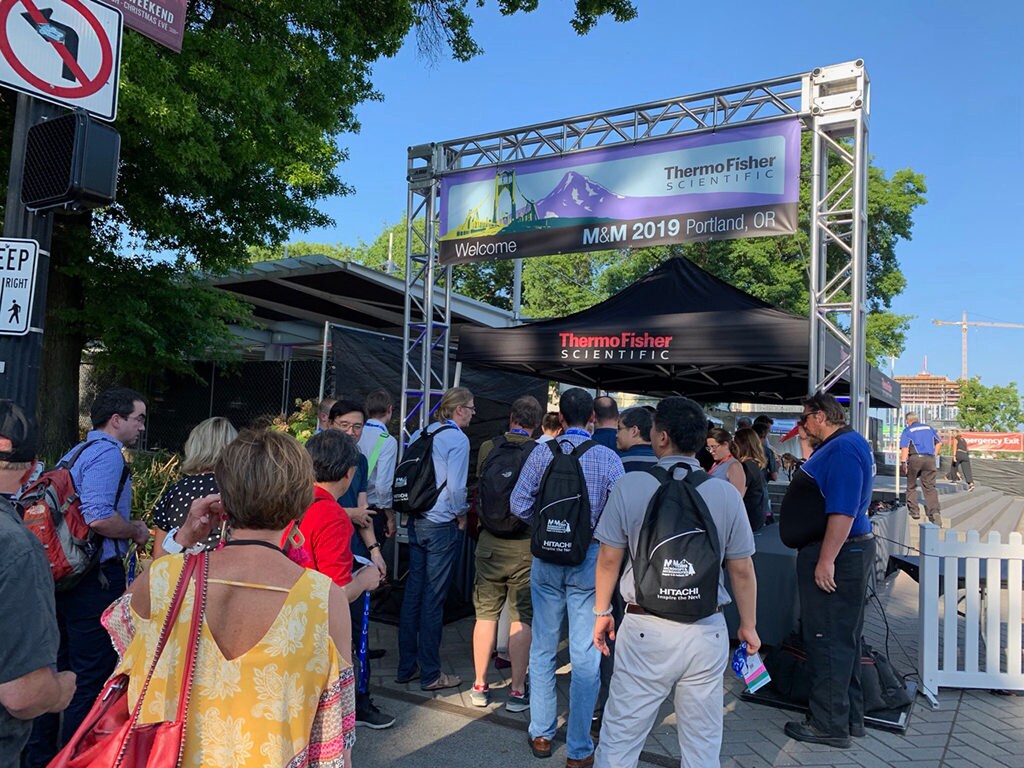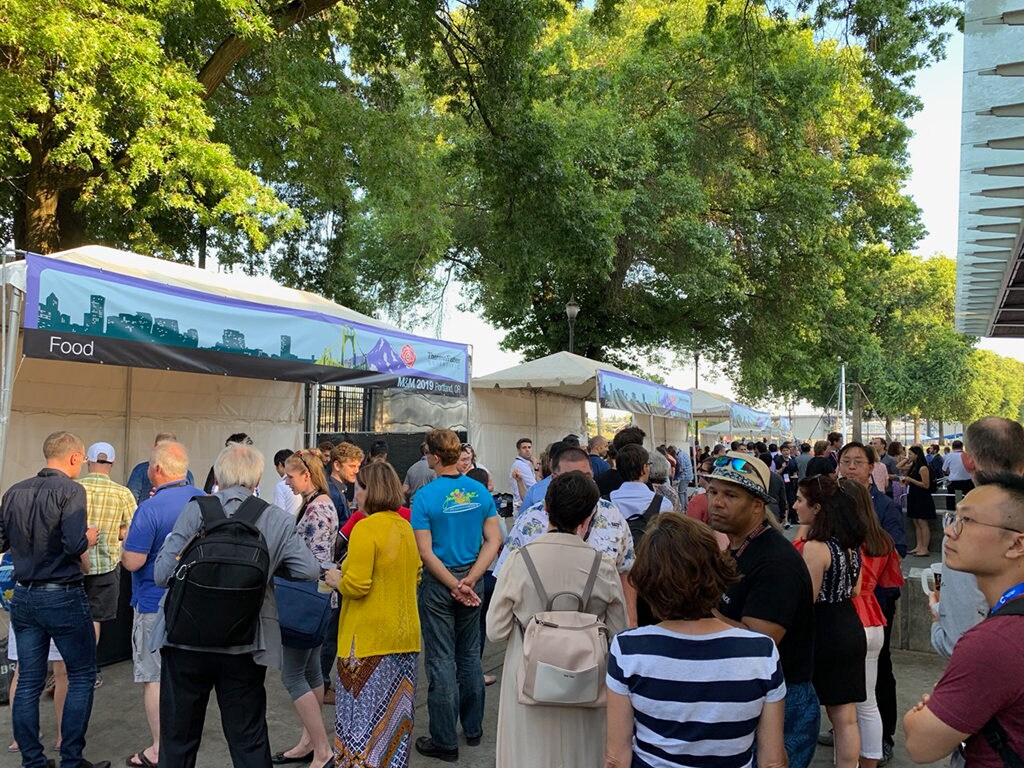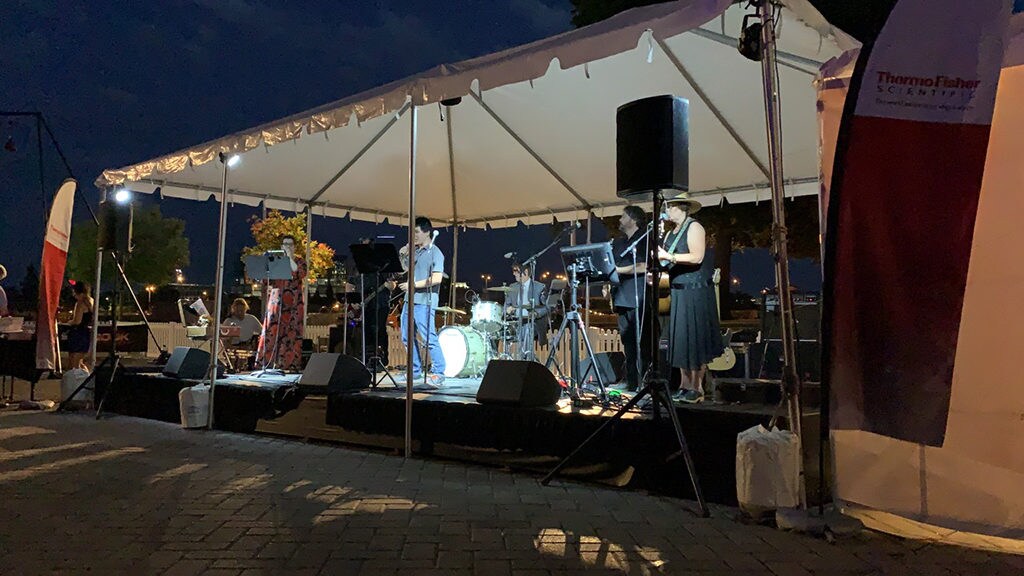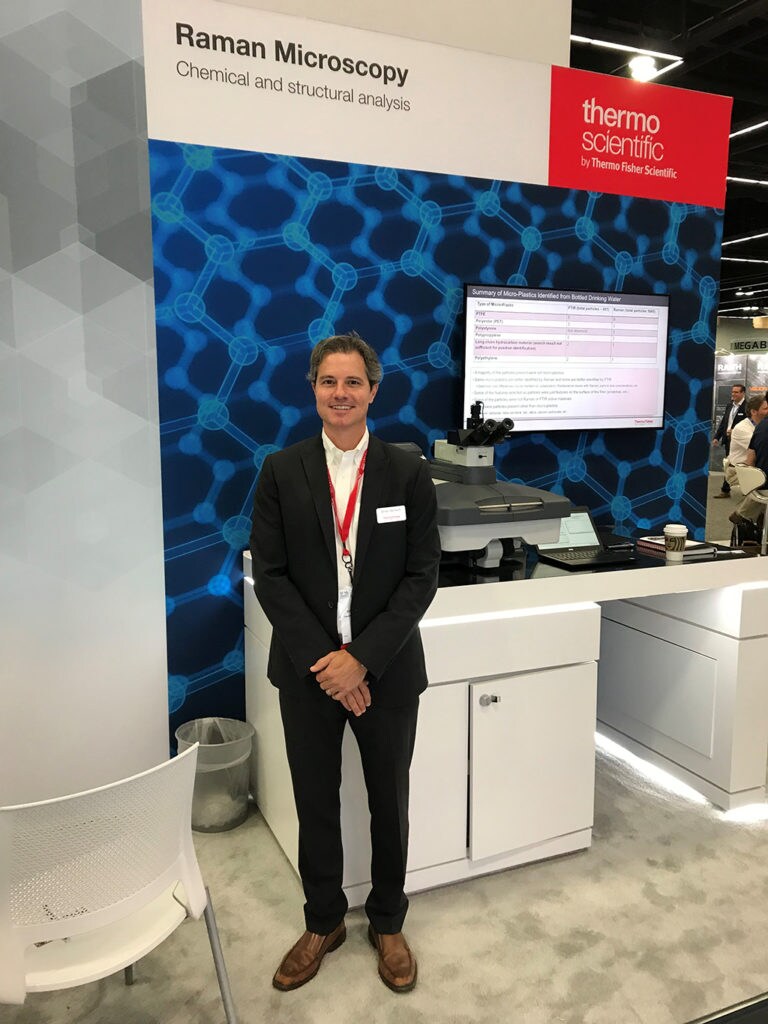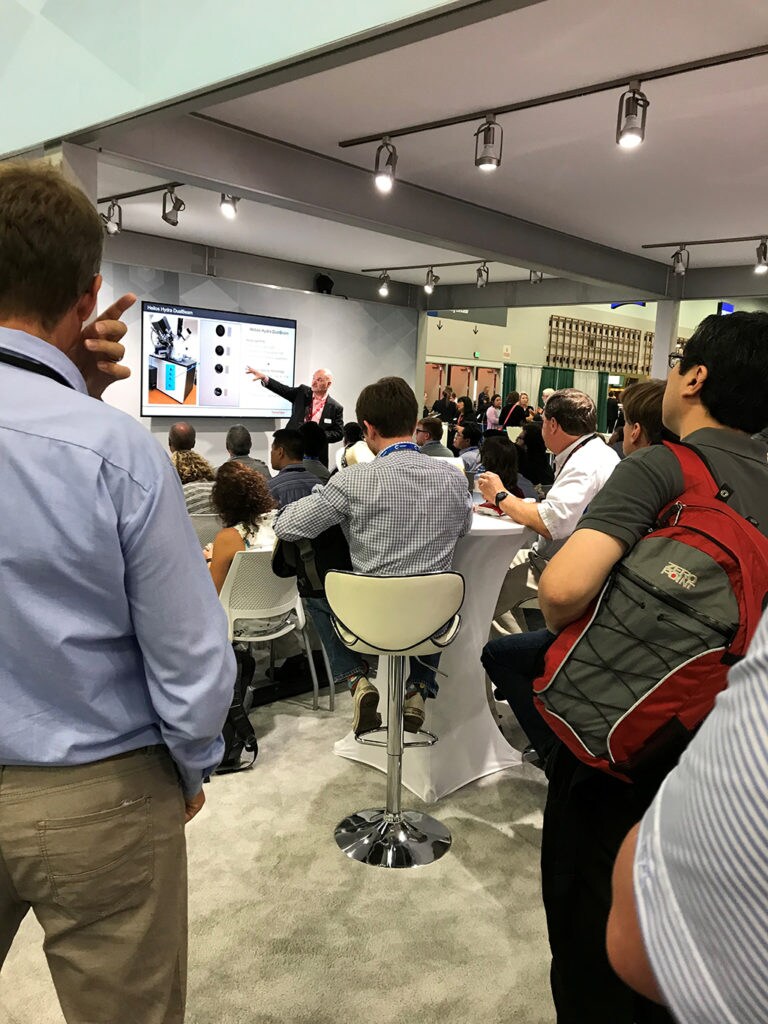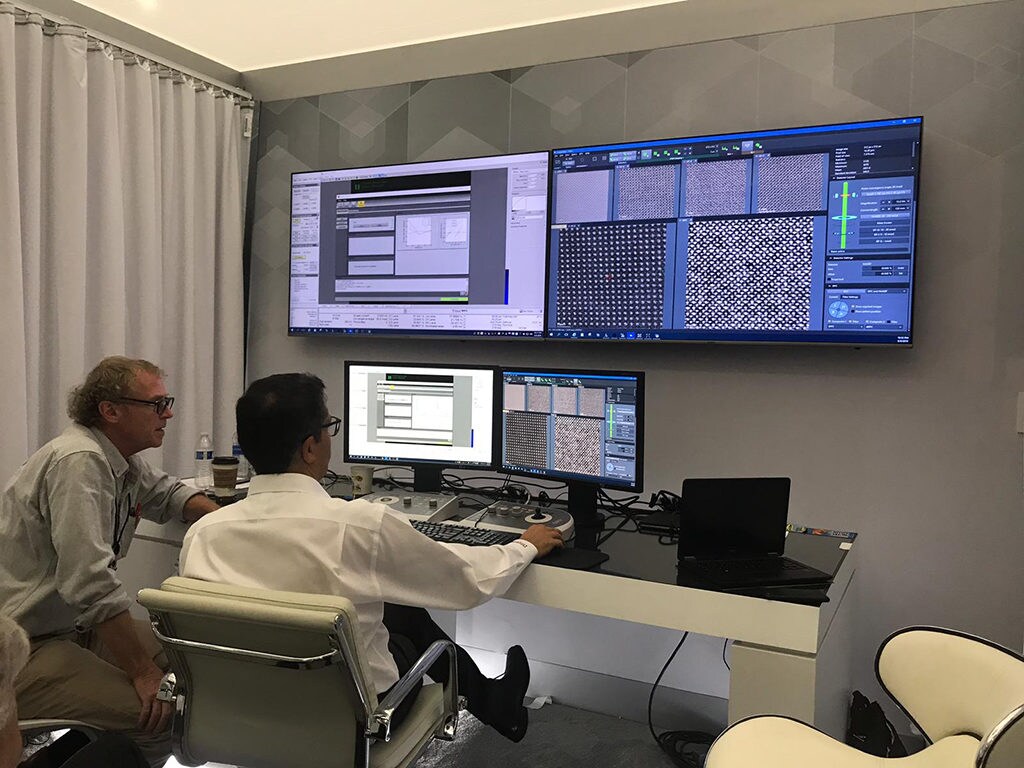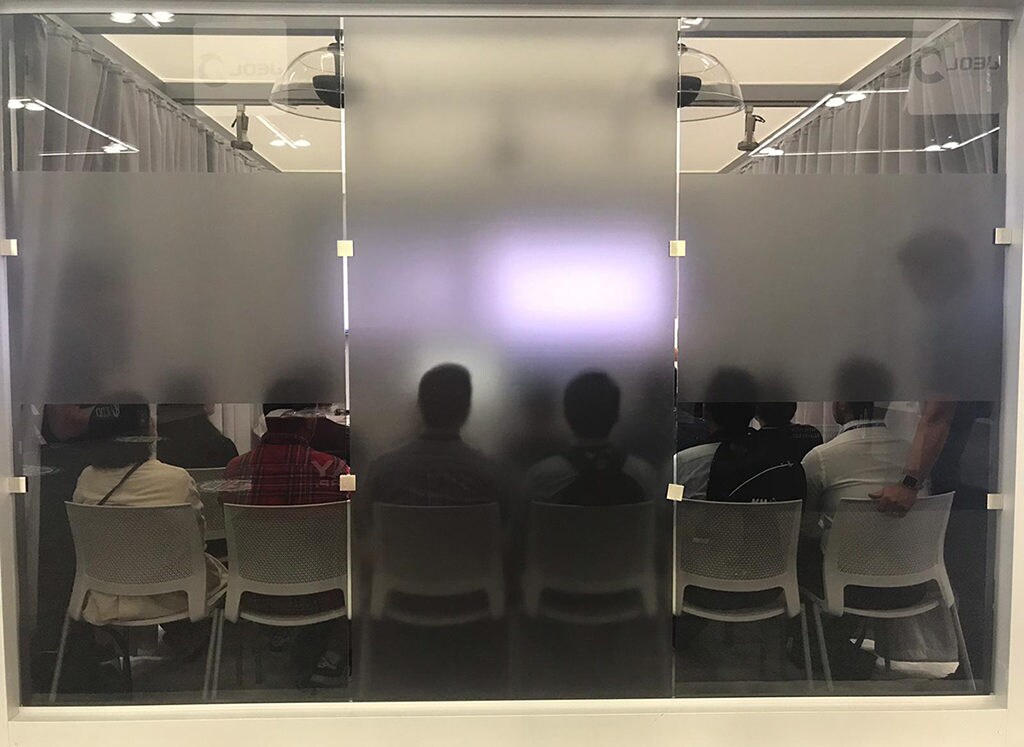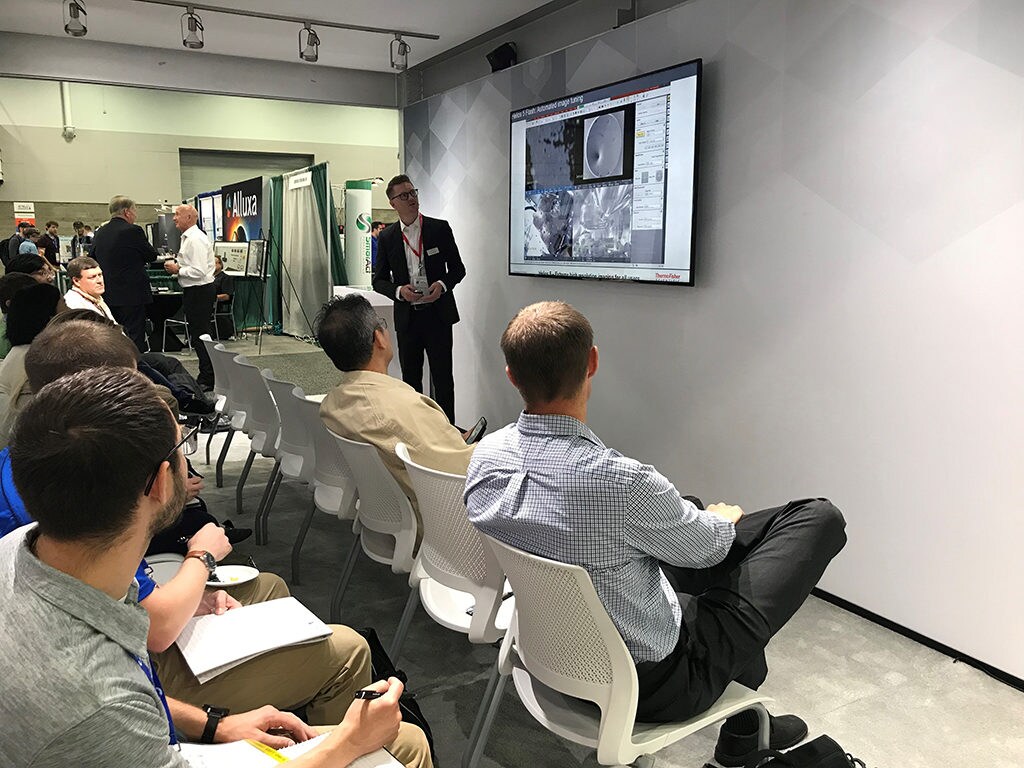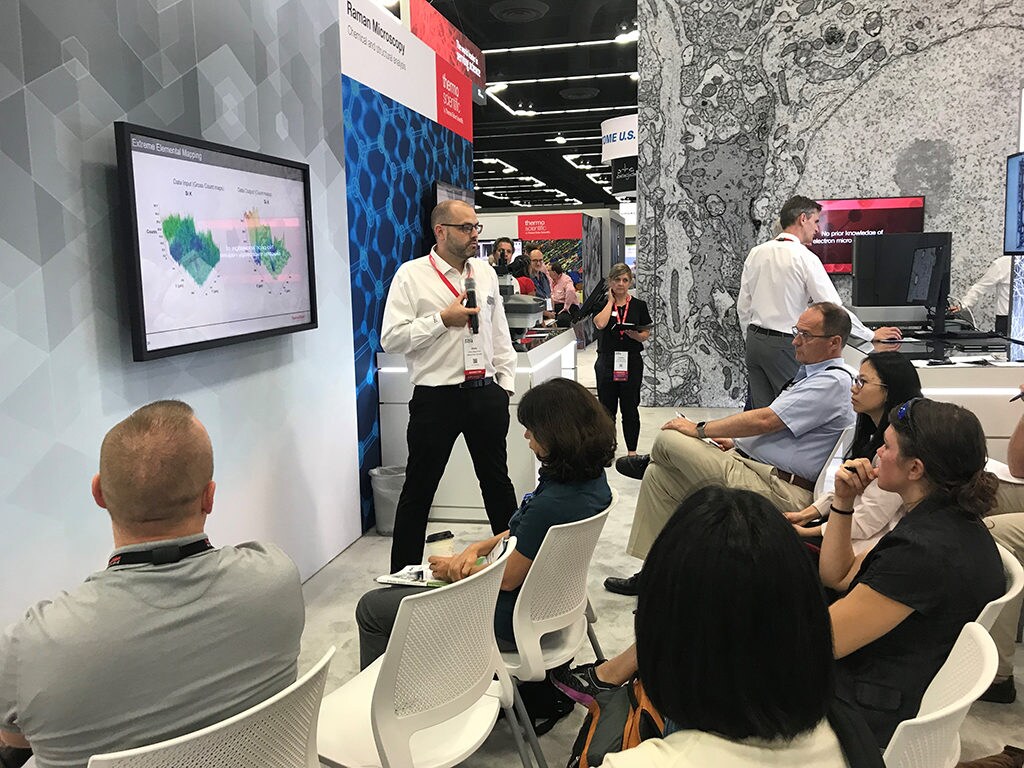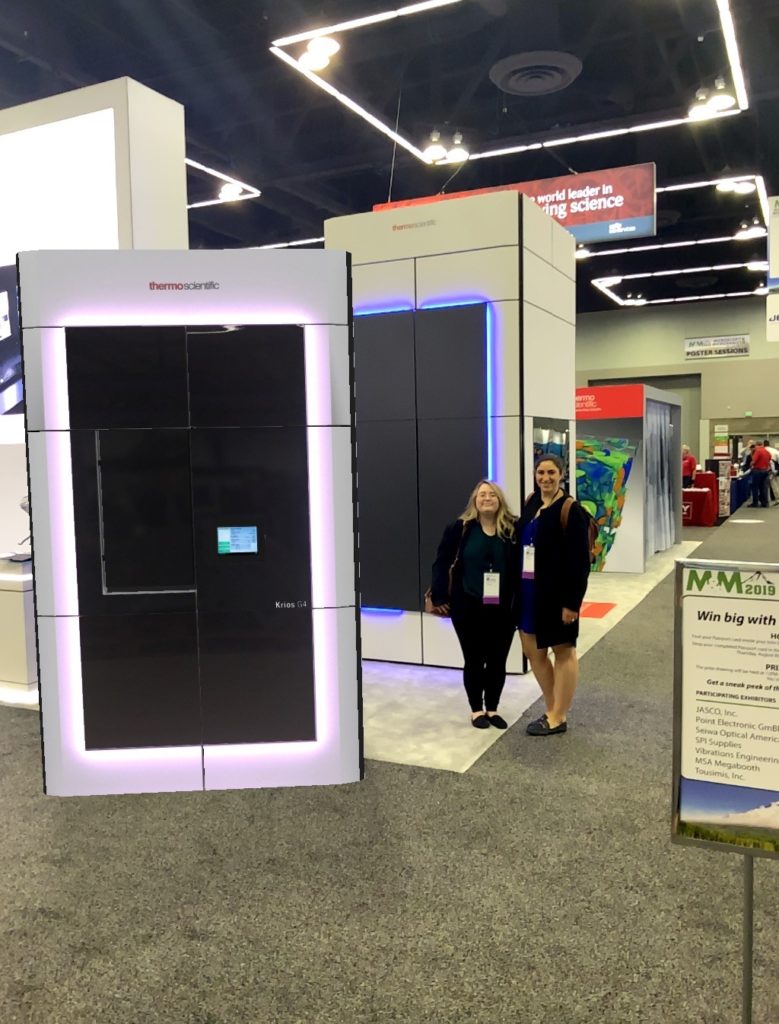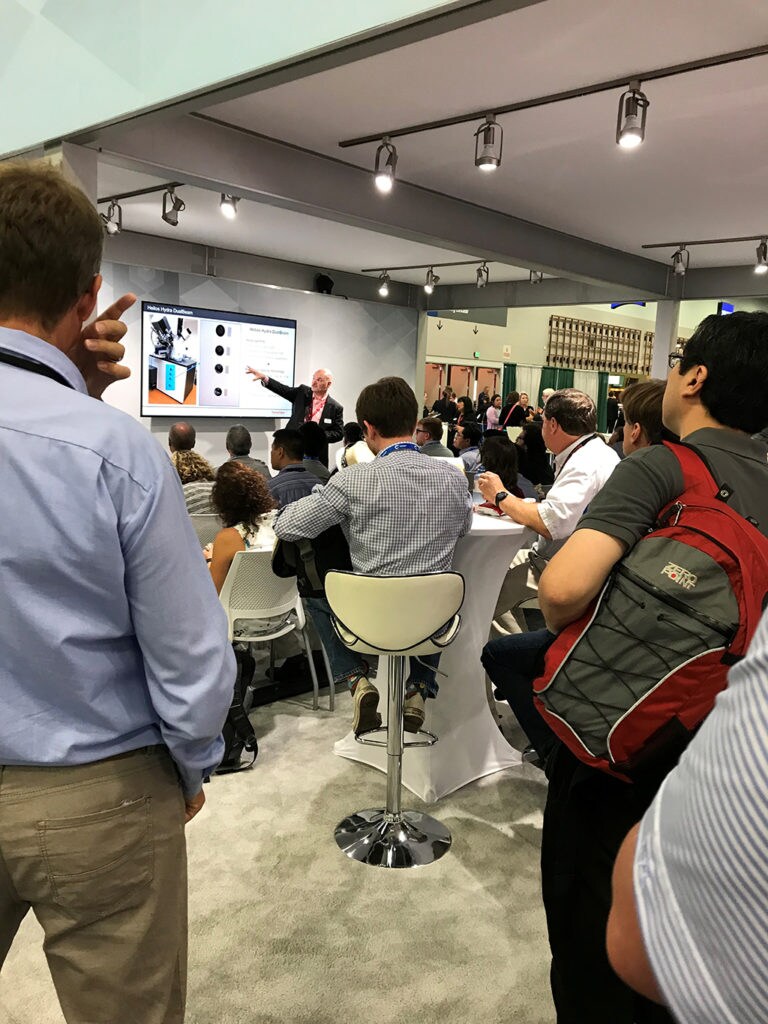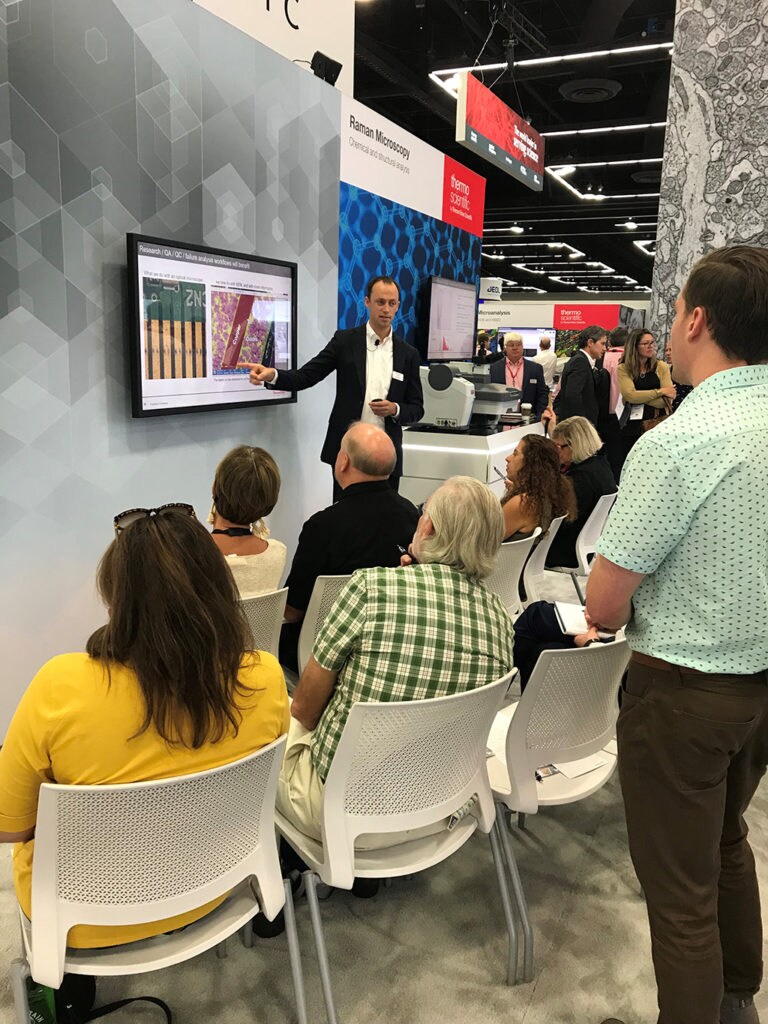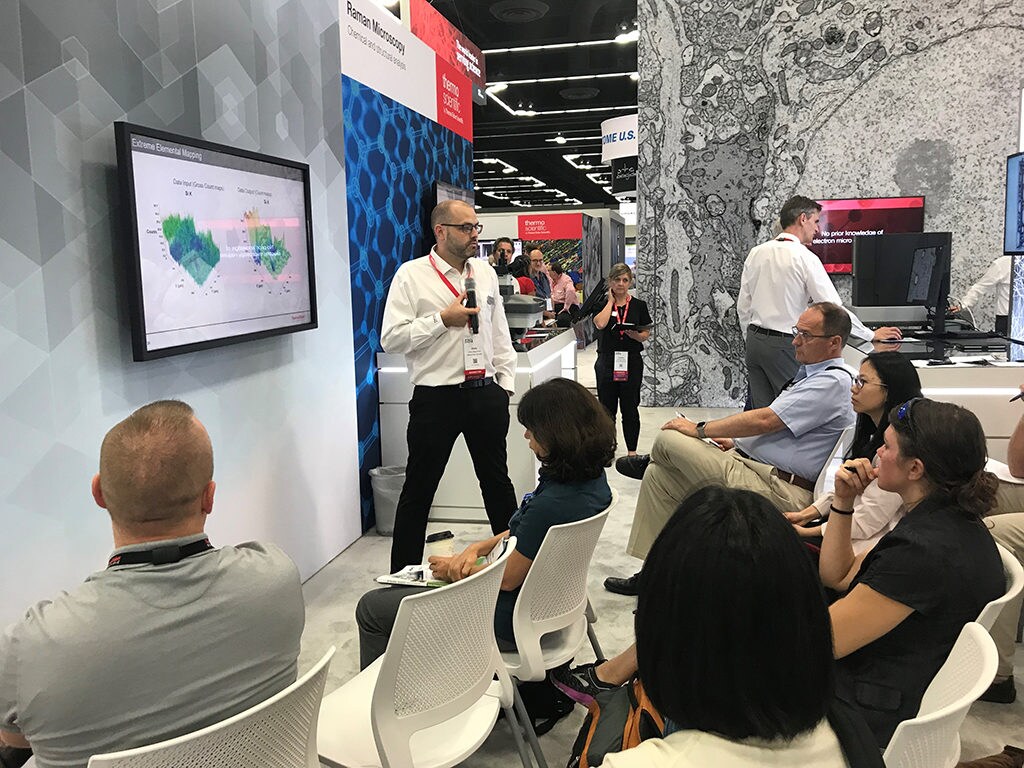 Interested in learning about the Spectra, Krios G4 or Avizo2D? Click here to speak with an expert.
Lauren Shaber is Sr. Communications Lead at Thermo Fisher Scientific.