Mercury monitoring systems measure elemental, ionic and total mercury in exhaust stacks from coal-fired boilers, often used in cement plants. We recently wrote about How is Mercury Monitored in a Cement Kiln and described the process and the technology used to meet or exceed performance specifications outlined in U.S. EPA PS-12A and/or Part 75 provisions for continuous Mercury CEM systems in addition to the latest MATS and MACT rules.
Most cement manufacturing operations have complied with provisions and have installed mercury emissions monitoring systems. However, these systems operate in harsh conditions and need to be maintained in order to help ensure proper operation. Here is a list of general components and supplies that require periodic maintenance and nine tasks we suggest you perform on a regular basis.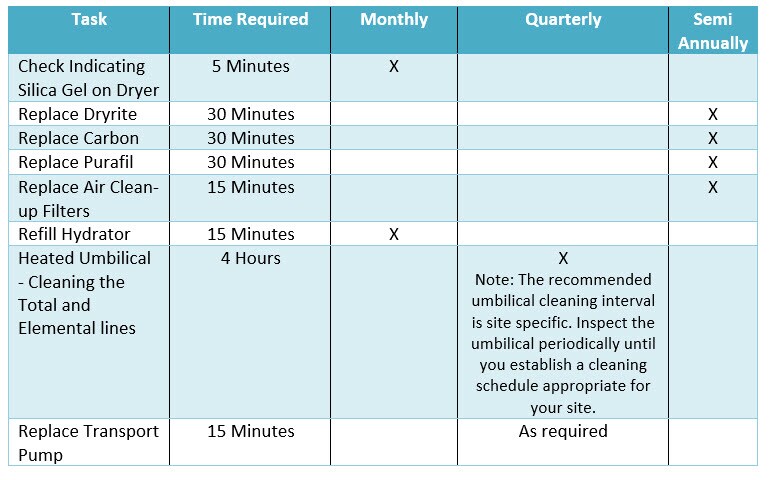 Editor's Notes:
This is a suggested preventive maintenance schedule for the

Thermo Scientific

Mercury Freedom System.

Please check with your manufacturer for the best preventive maintenance tasks and schedule for your mercury monitoring system.

Only qualified representatives should perform these tasks.

Read and follow all safety precautions in the

owner's manual

before beginning any of these procedures and during the process.

For instrument-level preventive maintenance information, refer to the manuals for the individual instruments.