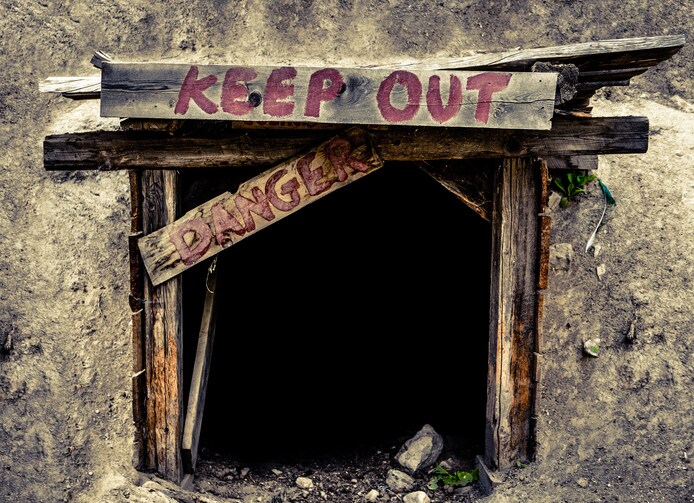 If you live in the United States, tonight is the night people go looking for the creepy, the spooky, and the haunted.
If you're in Colorado, you'll find all of that at the mining ghost town of St. Elmo in Chaffee County. The Colorado Homes and Lifestyle website has named it one of the 9 Real-Life Haunted Places in Colorado. According to the article, St. Elmo was thought of as an active gold- and silver-mining hot spot until the early 1920s, when the mining industry began to dwindle, and the railroad discontinued service to St. Elmo. This resulted in a mass exodus… everyone left except two eccentric residents who stayed with the abandoned town until they were sent to a mental institution. We haven't heard of any mining in the area since then, and I don't think anyone has been spotted with a handheld XRF analyzer, looking for pathfinder elements of gold and other precious metals. In fact, you won't even see a mail carrier there as postal service was discontinued in the 1950s.
Country Living provided a similar story about some of its old mines. 13 of the Spookiest Ghost Towns In America lists many old mining towns in its October 2016 article. Although many of the locations are now state parks and part of the National Park Service, they are still considered a bit spooky.
The former gold rush town of Bannack, Montana, was reported to be riddled with paranormal activity. It's no wonder since its history included more holdups, robberies and murders than almost any other stagecoach route during that period of time.
Copper may be considered one of he world's most useful metals, but you wouldn't know that by visiting the copper mining mill town of Kennecott, Alaska. Its old abandoned buildings have been sitting precariously on mountainsides in the remote wilderness since the late 1930s when the copper ore was tapped out.
And maybe the creepiest of all is the Centralia, Pennsylvania coal mine. It is reported that smoke and noxious gases still escape today from every nook and cranny of this Pennsylvania town because of a fire that sparked in an abandoned coal mine in 1962 and quickly spread into the veins of the coal deposits.
Well, you don't need to visit any ghost towns to get some goodies for your trick-or-treat bag. Just take a look at our Cement, Coal & Minerals Resource Library, download your favorite treats, and fill up your trick-or-treat bag with as many free resources as you would like.

Happy Halloween!