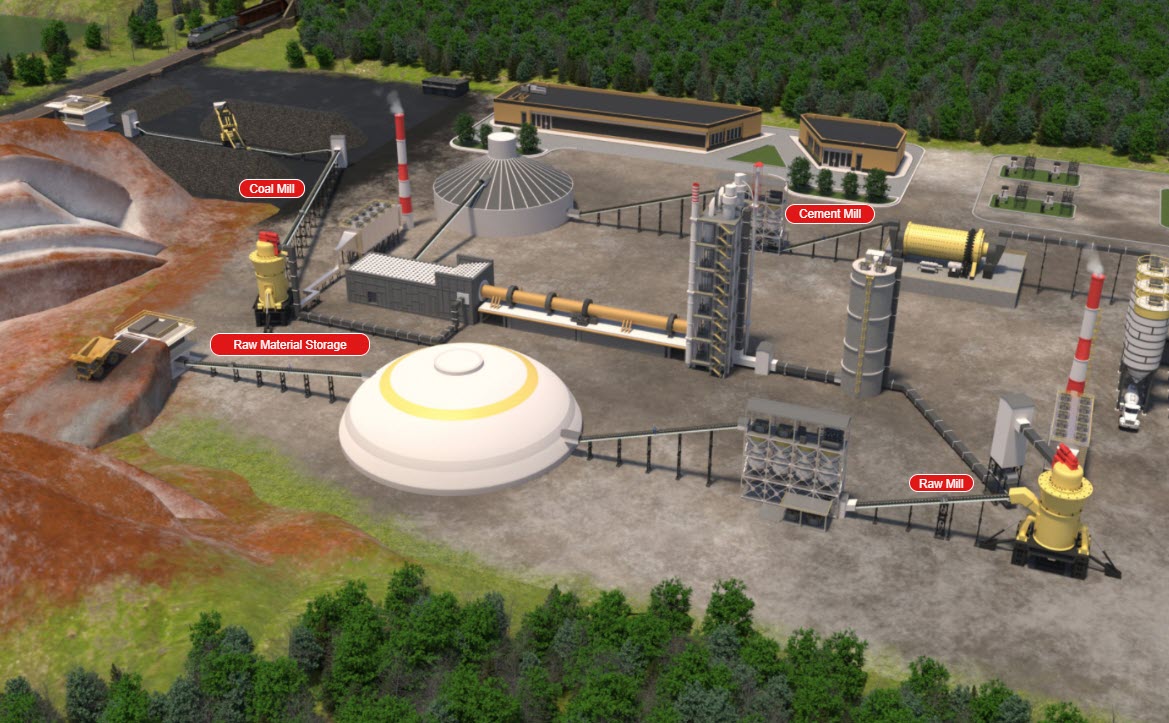 Cement manufacturing operators need to move loads of material throughout large facilities. The cement production process begins with the extraction of limestone and clay from the quarry and then conveying the materials across operations. The material is crushed, blended and fed to the kiln. Post-kiln, the clinker is cooled and goes through a final grinding method before it is ready to ship.
It is crucial to maintain consistent raw material quality with minimal chemistry deviation, throughout the process from quarry to kiln to customer. And to help move and analyze those materials, bulk material handling equipment and analysis technologies are vital to the process.
Cement analyzers provide real-time online elemental analysis of an entire raw material process stream using technologies like Prompt Gamma Neutron Activation Analysis (PGNAA) and Pulsed Fast Thermal Neutron Activation (PFTNA) technology. These analyzers can aid in consistent stockpile quality, reduced chemistry variability, decreased kiln upsets​ and kiln fuel cost​s, extended quarry life, and minimized use of highest cost materials.
Belt scale systems help operations achieve high accuracy in bulk weighing, including applications requiring certification by government and regulatory agencies. The equipment consists of a weighbridge, speed sensor and electronics to provide stable high accuracy weighing. Weighbelt feeders help to achieve critical product quality metrics with a conveyor belt feeder designed to provide accurate monitoring, blending and control capabilities. They measure materials at moderate feed rates to reduce material waste, help maintain blend consistency and increase profits.
Tramp metal detectors protect expensive crushers, conveyors and other process equipment from damage by tramp metal. Tramp metal includes all types of metallic scrap, including bucket teeth, that may have entered the process and could damage equipment.
With all those conveyors moving large loads, there must be switches to help prevent accidents, protect equipment, and reduce unscheduled downtime. Safety switches are used for position information, control signals, and identifying potentially dangerous situations with process equipment.
Having trouble picturing all the equipment needed throughout the operations? We've got an interactive cement manufacturing app for that.
You can learn more how bulk material handling equipment and PGNAA/PFTNA analyzers help optimize the cement manufacturing process. Just view the app and click on the various sections to get details about equipment and technology.