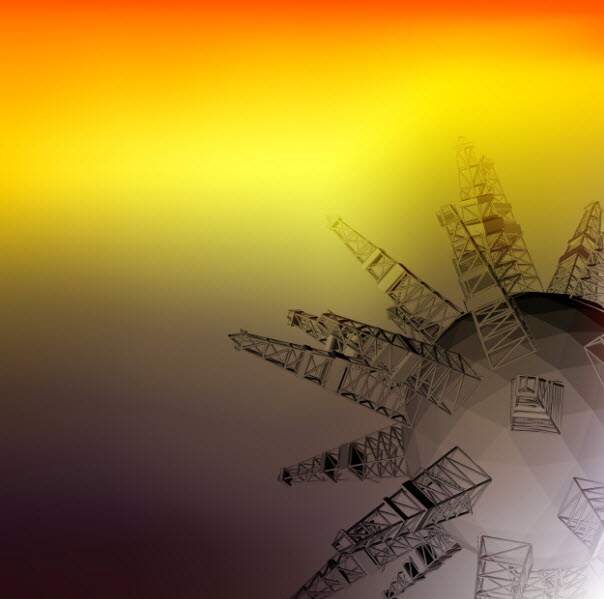 Oil and gas exploration in the United States has yielded significant volumes of shale gas, but it seems that the shale boom isn't quite taking off in the rest of the world. While a U.S. Energy Information Administration report estimates there are 345 billion barrels of technically recoverable world shale oil resources and 7,299 trillion cubic feet of world shale gas resources, outside the U.S. only Canada, China, and Argentina are producing shale oil and shale gas in commercial quantities. Here are a few of the reasons why.
Circumstances in the U.S.
According to the Wall Street Journal blog post, What to Know About Fracking Outside the U.S., the U.S. is unique in that it has shales that are relatively easy to fracture; regulations in many states that make it easy to get permits for drilling wells; and private landowners who are financially motivated to sell their underground gas resources. The European regulatory environment is more strict, development is prohibited in some countries, and land is owned by the state. In some countries such as Sweden, Poland and Romania, companies didn't find enough gas or oil to keep drilling while other countries, including Norway and Sweden, decided that new shale wells are unlikely to provide a worthwhile return on investment.
Read An Overview of Fracking Policies and Examples of Fracking Policies in the United States.
Not in My Backyard
Despite the desire to become independent of Russian energy and the high price of natural gas in Europe, fracking opponents appear to be winning. Europe's environmental groups hold seats in legislatures, and people are more densely packed on the land in Europe than in the U.S., fueling "not-in-my-backyard" protests, explains Fracking in Europe: Fighting the Revolution. Environmental concerns are so prevalent in Europe that only a handful of countries are actively pursuing shale gas resources. France, Bulgaria, Scotland, Wales and the Netherlands ban fracking, and protests in Germany have resulted in strict controls.
Technology, Infrastructure Needed in Asia
The Chinese fracking situation is also being influenced by protests, along with numerous other problems. But according to Oilprice.com, China has the largest shale reserves in the world and it is the only country, apart from U.S. and Canada, that has commercially produced natural gas from shale. Its shale gas output in 2014 was around 1.3 billion cubic meters, however, this output was negligible when compared with the output of its conventional natural gas. China has only drilled about 400 wells, compared to an estimated 65,000 wells in the U.S. Some of the commercial and technical issues faced by China and other Asian countries include high production costs, poor technology, shortage of water, environmental pollution, proper treatment and disposal of waste water resulting from shale gas extraction, non-availability of proper geoscientific data, and difficult and vast terrain.
Read Case Study: Using XRF with Mud Logging in Southeast Asia.
Hydraulic fracturing is one of the key issues facing the oil and gas industry. Read the Unconventional Oil Exploration Series to learn about more. Whether it be unconventional or traditional oil and gas exploration, the right tools and technologies are essential for efficient and profitable operations. Visit the Mining Community to learn about the latest innovations for mining exploration that can help pave the way to a positive return on investment.