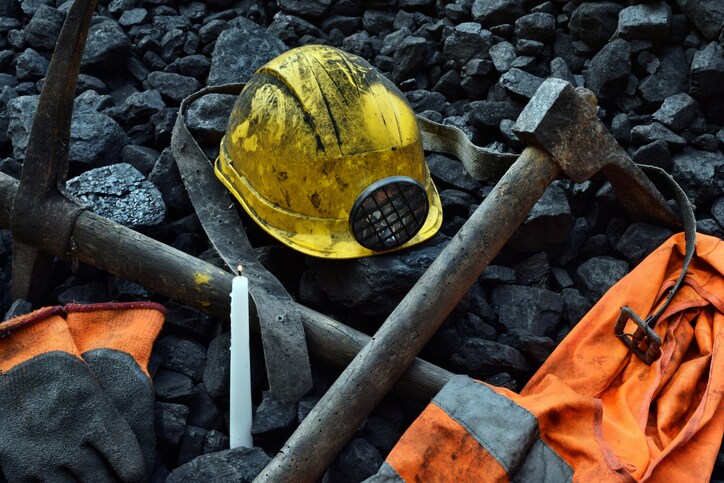 Today we celebrate you — the folks who are involved in the mining industry. But we should also celebrate the technologies used to help keep miners safe.
According to the The National Institute for Occupational Safety and Health (NIOSH), "Miners Day was established in 2009 to honor miners. The date was chosen to acknowledge the Monongah mining disaster, the worst single loss-of-life event due to mining in American history. On December 6, 1907, at least 362 West Virginia coal miners were killed in a catastrophic explosion."
The US Bureau of Labor Statistics defines the Mining sector as those establishments that extract naturally occurring mineral solids, such as coal and ores; liquid minerals, such as crude petroleum; and gases, such as natural gas. "The term mining is used in the broad sense to include quarrying, well operations, beneficiating (e.g., crushing, screening, washing, and flotation), and other preparation customarily performed at the mine site, or as a part of mining activity."
There are are over 800,000 employed in the US in this trillion dollar market.*
We've written about mining dangers in the past, but on this day it seems appropriate to "re-mention" that along with explosions, and machinery accidents, miners are subject to other hazards, like lung disease due to exposure to dust.
The CDC notes that "Exposure to dust in coal mines can cause several lung diseases. These include black lung, silicosis, chronic obstructive pulmonary disease (COPD), bronchitis, and emphysema. One of the more well-known illnesses is pneumoconiosis, also known as black lung disease., which can be prevented by measuring and controlling respirable coal mine dust exposures, and by early disease detection through lung screening and surveillance.  
The NIOSH Coal Workers' Health Surveillance Program (CWHSP) studies the causes and effects of respiratory diseases related to coal mine dust exposure and provides vital health information to coal miners through health screenings and surveillance. In fact, the CWHSP, which is staffed by trained NIOSH personnel, provide screening services to coal miners across the U.S. through state-of-the-art mobile testing units.  All coal miners—current, former, underground, surface, and those under contract—are welcome to participate when the mobile units are in their area. Here's more information about the Surveillance Program.
This disease, and the threatening dust, is not new, of course.  In 2014, MSHA issued a rule requiring the use of a continuous personal dust monitor (CPDM) in underground coal mines by February 1, 2016. In December 2014, a dust monitor was approved by NIOSH that satisfies the 30 CFR Part 74 CPDM instrument requirements for compliance with the MSHA dust rule.
A real-time dust monitor is the first line of defense in preventing long-term health effects. The battery-operated dust monitoring device tracks the shift-average respirable dust exposure as it approaches regulatory limits. Three primary, real-time measurements are provided: primary current mass concentration, primary cumulative mass concentration and percent of limit. Two secondary user-initiated measurements are also available and can be performed without interfering with the primary sample.  The monitor starts by drawing a continuous sample of air from the breathing zone. It then removes any particles that are larger than respirable in size and measures the mass of the dust, which is collected on an exchangeable filter. The dust exposure results are automatically computed.
A video of how a personal dust monitor works can be viewed on this page.
Now personal dust monitors are just one tool used to help keep miners safe. As we indicated, coal dust is a major concern for mining operations, but there are also other air quality concerns, like mineral dust, fugitive dust, natural radiation, or other harmful environmental pollutants.  (Read about other mining monitoring technologies addressing those air quality hazards.)
So you can order a cake, and hang some banners, but we think the best way to celebrate Miners Day is to make sure you're doing what you need to do to keep healthy.
Editor's Note:
You can view many different mining and mineral technologies and solutions in our new online Mining & Minerals 'storefront.'
*https://www.ibisworld.com/united-states/market-research-reports/mining-industry/