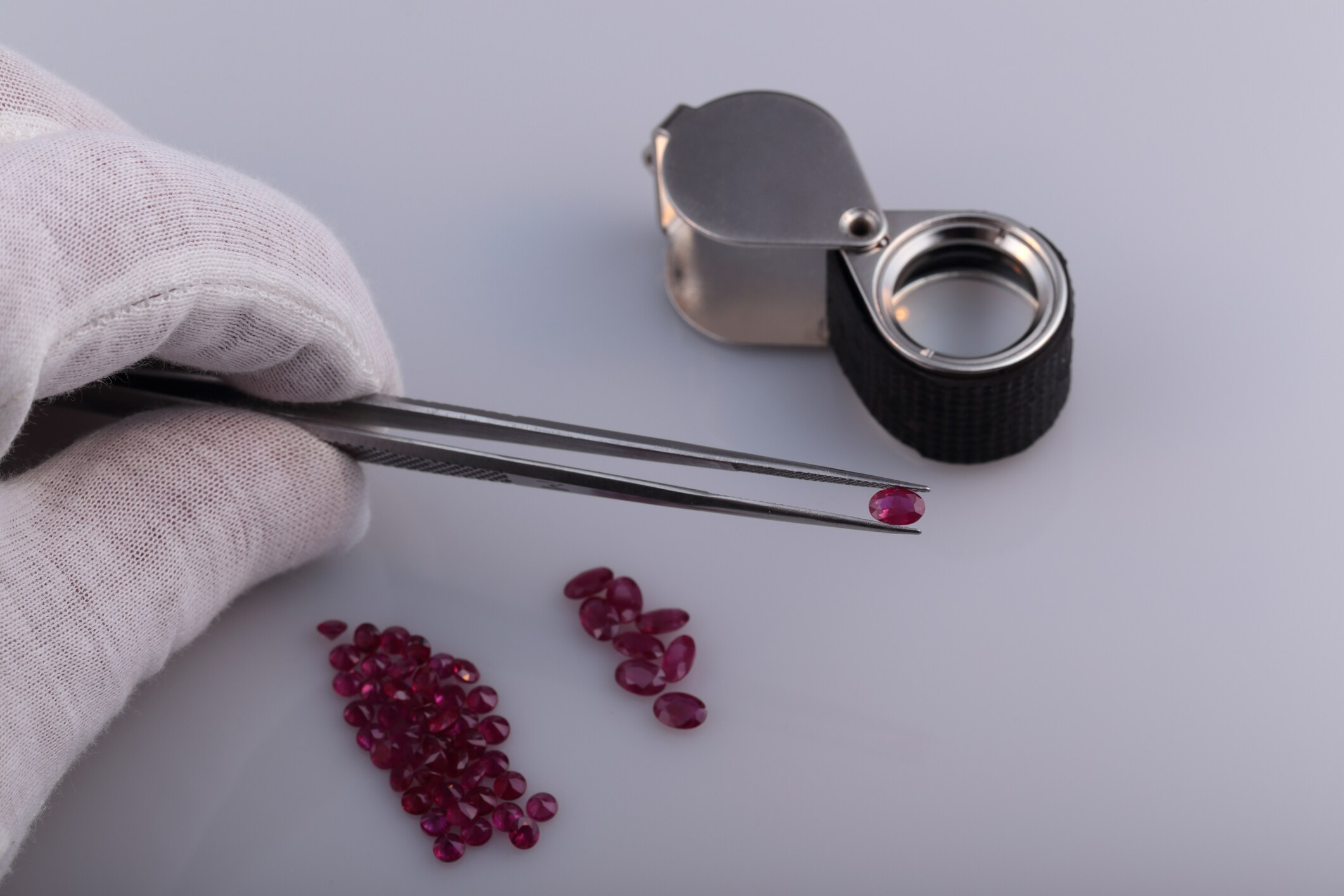 Heat treatment is often performed on rubies and sapphires to improve the color and clarity of poor quality stones. This high-temperature treatment diffuses beryllium atoms into the corundum crystal and greatly improves the appearance of the stone. While FTIR spectroscopy cannot detect the presence of the beryllium atoms, the high temperature of the treatment usually eliminates the water that is trapped in most natural stones and consequently, this peak loss can be measured. The presence of this peak strongly suggests that a stone has not undergone the beryllium diffusion treatment. If this peak is not present in the spectrum, there is a good chance that the stone has been treated. Depending on the potential value of the stone, this rapid screen may be used to identify the need for more extensive testing. In many cases, a full FTIR analysis can be performed in less than a minute, saving gemologists precious time.
A study published by the Gemological Institute of America (GIA) illustrates the usefulness of FTIR spectroscopy in identifying heat-treated rubies. GIA researchers investigated concerns that Mozambique rubies, which typically undergo conventional high-temperature heating, were being heated at low temperatures in Sri Lanka. Low-temperature treatment is done to remove any blue color from red to pink corundum, but may also cause changes in the inclusions commonly found in Mozambique rubies.
The 'Low-Temperature' Heat Treatment of Mozambique Ruby – Results Report (which can be downloaded from the GIA page) describes two experiments to determine whether low-temperature heating produced any detectable alterations to the treated gems' inclusions, IR spectra, or chemical composition. The first session examined specimens before and after a proprietary heat treatment process to determine if the stones had been treated and if so, record the necessary characteristics. The second experiment was done to verify that the appearances of the platelet inclusions commonly found in Mozambique rubies change after low temperature heat treatment, and to determine if these changes could be used to confirm whether or not a Mozambique ruby has been heated.
The study showed that many—though not all—inclusions were affected by low-temperature heating and that low-temperature treatment in rubies from Mozambique can be detected, especially with careful observation of inclusions and certain peaks in IR spectra.
If you are interested in additional gem analysis, we have several application notes available for different types of natural and synthetic stones.  See below.
Recommended reading: