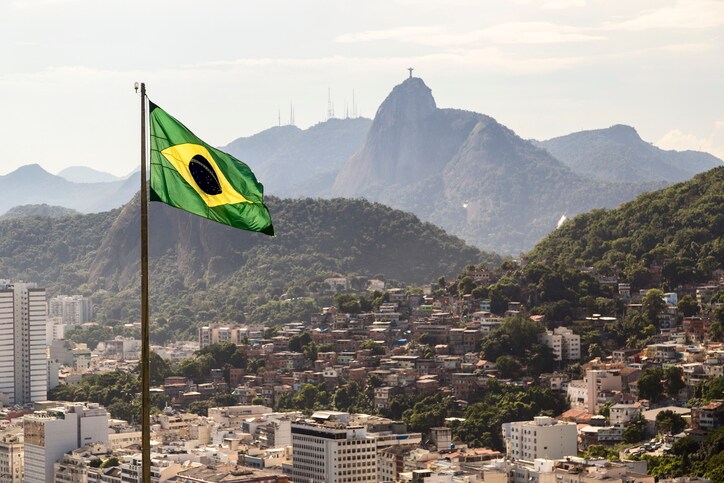 Exposibram is considered one of the largest mining exhibitions in Latin America, with more than 45,000 attendees expected this year. According to the show website, the exhibition will feature "over 15 thousand m² of stands manned by representatives of the main global mining companies and large product and service providers, who will present the latest technology, equipment, software and other products connected to the mineral industry, in addition to investment and management data."
Brazil is a logical place to hold such an extensive show. Brazil is the second largest country for world mine production of usable iron ore. The USGS Mineral Commodity Summaries report, published in February 2019, puts Brazil usable ore numbers at 490,000, and iron content at 310,000 – only behind Australia. (Data in thousand metric tons, usable ore) In fact, globally, iron ore production in 2018 was expected to increase slightly from that of 2017, primarily owing to increased production in Australia and the completion of a mine in Brazil.
In addition, according to the USGS, Brazil is one of the major producers of niobium and tantalum mineral concentrates. South Africa, Brazil, and Ukraine together accounted for nearly 65 percent of Manganese reserves in 2013; production of natural graphite is dominated by China, India, and Brazil, which export graphite worldwide; and although not the top producer, Brazil does play a part in the global production of titanium minerals.
With such dominant mining operations in the area, we expect that the show floor will be filled with industry professionals looking for solutions to help make their operations run more efficiently. We will be in booths U21-U23 demonstrating the latest technology related to bulk weighing and monitoring, minerals analysis, environmental process monitoring, and informatics. Stop by and talk with our experts regarding conveyor belt scales (produced locally in Brazil), weightbelt feeders, conveyor safety switches, portable XRF analyzers, lab information management systems, density meters, and a host of other equipment and instruments vital to the mining industry. Drop by the booth and speak to our experts who will be happy to discuss all segments of the mining process, from early stage exploration to bulk handling through processing.
With hundreds of exhibitors, you may not get a chance to visit everyone on your schedule, so if you can't make it to our booth, check out our Mining Solutions App– an interactive experience that takes you through the mining process and shows you the latest equipment and technology to help optimize your mining operations.
Hope to see you there!
Show Details:
Exposibram
September 9-12, 2019
Belo Horizonte (Brazil)
Booths U23-U21
THERMO FISHER SCIENTIFIC