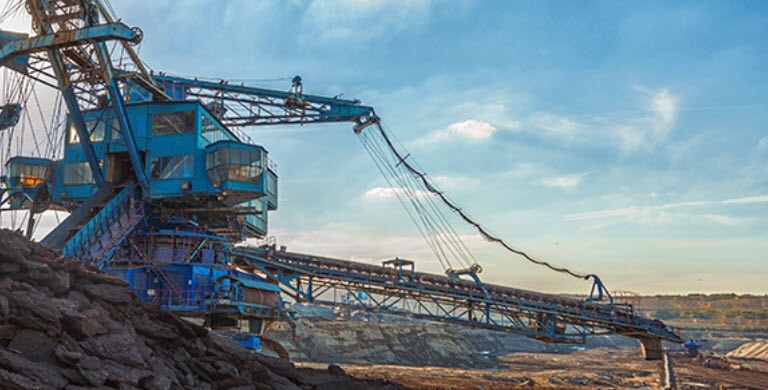 Every two years, the Association of Mining Engineers, Metallurgists and Geologists of Mexico hosts the International Mining Convention, which the group considers to be one of the most important mining events in Latin America. This year's event, being held October 22-25, 2019, is expected to have more than 12 thousand attendees and the participation of nearly 400 exhibiting companies. The groups chose to hold the event at the port of Acapulco Guerrero as its headquarters, a place they consider home of the miners.
Mining is a large industry focus in Mexico. The Government of Mexico reports that it ranks among the top 10 producers of 16 different minerals: silver, bismuth, fluorite, celestite, wollastonite, cadmium, molybdenum, lead, zinc, diatomite, salt, barite, graphite, gypsum, gold and copper. It also ranks first in the production of silver worldwide. However, the country also takes its environmental responsibility seriously. According to the Mining Chamber of Mexico, the mining industry produces and plants approximately 4.5 million trees per year, 111 mining companies participate in the clean industry program (2 of these with Environmental Excellence), and 3 of the most important mining groups are part of the index Sustainable BMV.
This year's show will focus on six topics: Geology, Mining, Metallurgy, Remediation and Environment, Sustainability and General Issues. The exhibition of heavy machinery, equipment and services will showcase the latest offerings in an area of more than 23 thousand square meters. According to the show website, the exhibit floor will be filled with practically all the suppliers of the mining industry, "presenting their unique technology and equipment to improve the operation of mining and related industries."
We will be in Booth #795 demonstrating the latest technology related to bulk weighing and monitoring, minerals analysis, environmental process monitoring, and informatics. Stop by and talk with our experts regarding conveyor belt scales, weightbelt feeders, conveyor safety switches, portable XRF analyzers, lab information management systems, density meters, and a host of other equipment and instruments vital to the mining industry.
Drop by the booth and speak to our experts about our commitment to the evolution of Industry 4.0, making it easier for mining users to make decisions based on data to optimize operations, reduce operating costs and increase efficiency. As a start we have developed an interactive application "Mining Toolkit", which is a simulation of a mining plant where we will show attendees, in an intuitive and comprehensive way, the best way to apply the latest technologies in each phase of the mining industry.
With hundreds of exhibitors, you may not get a chance to visit everyone on your schedule, so if you can't make it to our booth, check out our Show Highlights page– which will give you info about the latest mining technology that will be demonstrating as well as access to our interactive Mining Toolkit experience that takes you through the mining process and shows you the latest equipment and technology to help optimize your mining operations. The Toolkit app can also can be downloaded at the Apple Store.
Hope to see you there!
Show Details:
October 22-25, 2019
XXXIII INTERNATIONAL MINING CONVENTION
Booth #795
Mundo Imperial
Acapulco