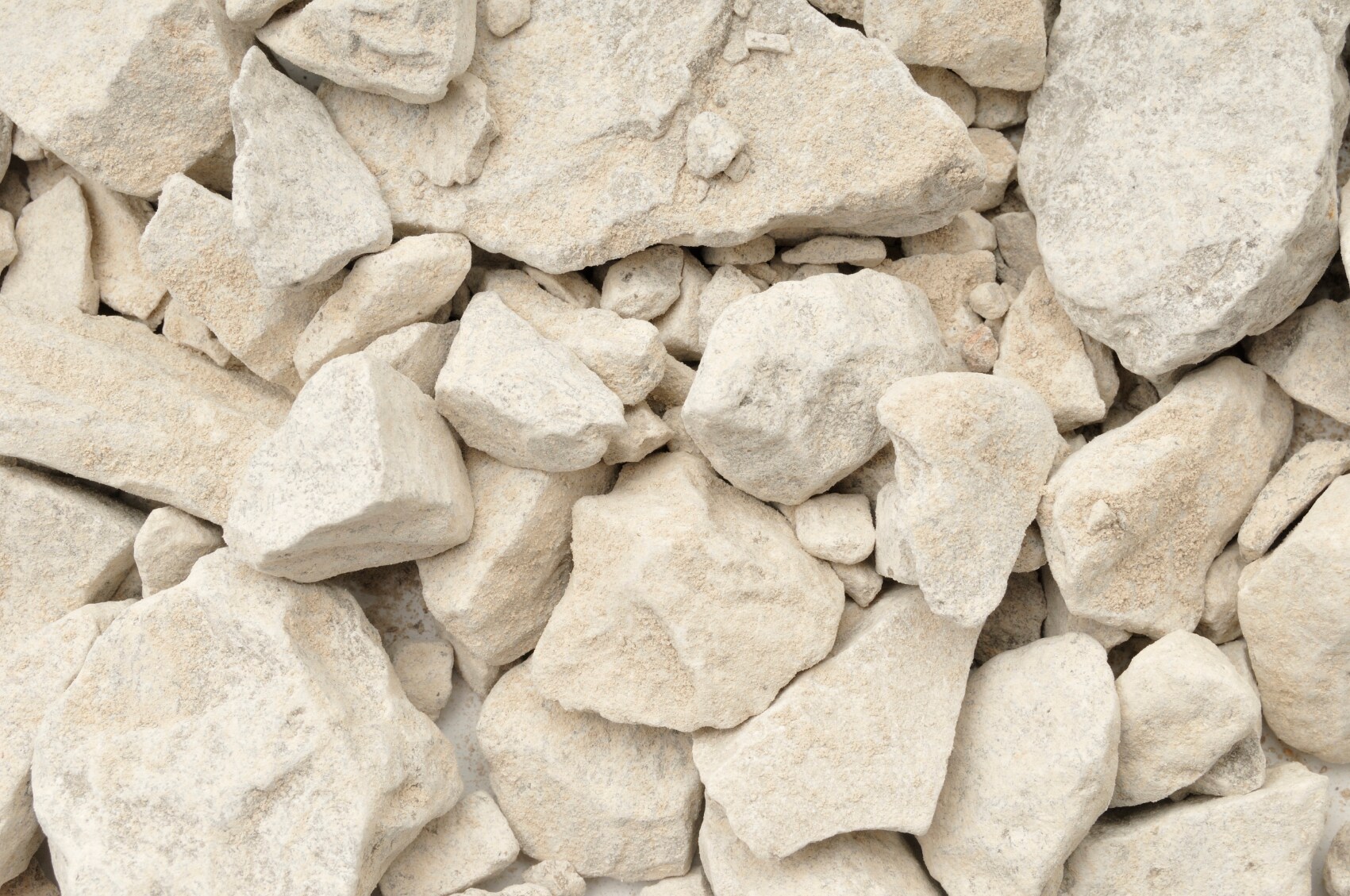 In our Analyzing Metals blog, we discussed Energy Dispersive (EDS) technology and electron Microscopy and how they provide a look at the material composition of metallic materials. However, this technology is also very useful for analysis of a geological sample.
Rocks are typically not simple materials but are composed of different chemical compounds—minerals. The formation mechanism and environment of the rock can determine the composition, shape, and distribution of minerals in the rock. Understanding the spatial distribution and chemical compositions of minerals in these rocks is vital to determining the mineral and textural development and history. Analyses of Energy Dispersive Spectroscopy (EDS) acquisitions can rapidly locate and identify sub-millimeter scale mineral phases in a sample.
Read the Metals article to learn about the three main drivers in specifying an EDS detector and microanalysis system:
Energy resolution
Sensitivity
Post-processing algorithms
The following screen images show point and shoot analysis of a geological sample for qualitative identification and mapping.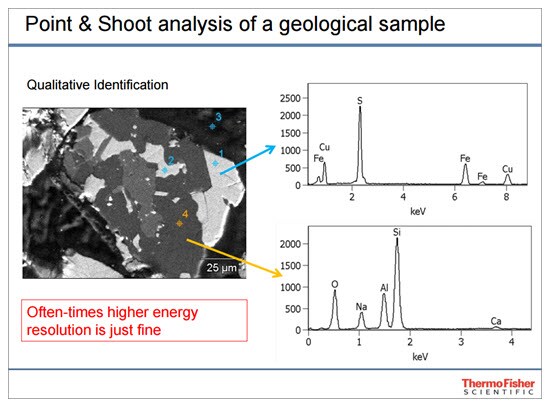 Electron Microscopy provides the imaging while Energy Dispersive (EDS) technology provides the "chemistry" in order to identify elemental peaks quickly and accurately using rule-based identification and peak shape deconvolution. The EDS detector that is used, however, has great influence in the analysis and mapping of the geological sample. There are different mapping routines, various shapes and sizes of tubes, varied resolution and acquisition times, and active areas that can range anywhere from 10mm2 to 150mm2.
In this slide presentation we provide additional screen shots of the sample analysis using different EDS options. You can get more details and specifics about EDS detector considerations, comparisons of 100mm²/60mm² vs 30mm²/10mm² EDS detector sizes, and the resulting analysis, spectra, and net/raw count/phase element maps of the various samples.
Access the presentation.
You can learn more about EDS and phase mapping in this application note that details an experiment using Energy Dispersive Spectroscopy acquisitions to rapidly locate and identify sub-millimeter scale mineral phases in the sample: EDS Phase Mapping of a Contact Metamorphosed Calc-Silicate Rock.