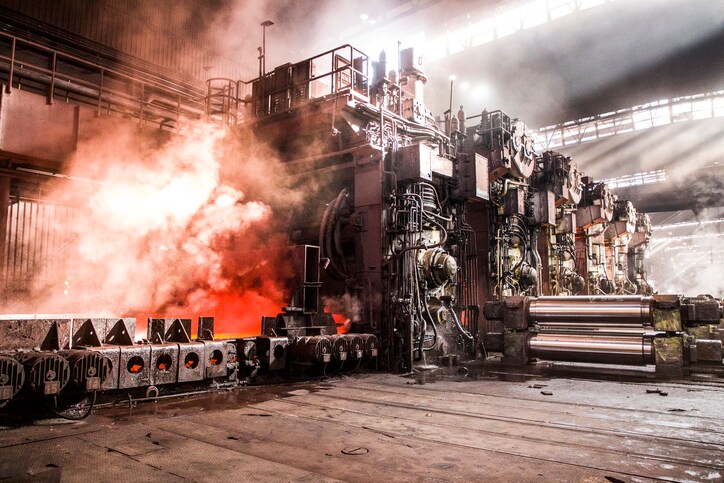 We previously wrote about sinter – the primary feed material for making iron and steel in a blast furnace – and how online analysis of the sinter stream materials helps maintain quality and optimize sinter plant operations. (Read How to Produce Quality Sinter)
This article will address how sintering plant operators have made better decisions based on better data made available through process control. Process Control instrumentation ensures consistency. Measurements are one of the most important parts in a processing plant. Using the proper process control instrumentation to remodel and rework your internal operations allows your machines to reduce variability and run to the best of their abilities.
Most sintering plants utilize quality control programs to maintain standards in their products. Quality control involves testing a sample of the output against the specification. In sintering plants, it typically can take 6-8 hours to grab a sample off the sinter stream, analyze the sample, calculate the adjustments, re-blend the raw materials, and make changes in the plant, so a lot of time and material have passed through the process. By the time the change is made, 6-8 hours' worth of materials, possibly the wrong blend, have gone into the furnace.
Here are two examples where knowing and controlling basicity (CaO/SiO2 ratio) using PGNAA resulted in better quality sinter and optimized operations. Prompt gamma neutron activation analysis (PGNAA) and pulsed fast thermal neutron activation (PFTNA) are re non-contact, non-destructive analytical techniques used to determine the elemental composition of bulk raw materials. (Learn more about PGNAA and PFTNA Technology).
One operator of a sintering plant had a sample analyzed and found that after a blending bed change was made, the calcium content from one blending bed to another jumped almost 2 percent. That difference could affect stabilization of the blast furnace and the ability to perform at optimized levels. With the typical 6-8 hour time lapse, approximately 300+ minutes went by before changes were made.
When an online sinter feed analysis system utilizing PGNAA and PFTNA Technology was implemented, the elemental composition of the bulk raw materials was analyzed in real time, and changes could be made immediately – thus optimizing operations and helping to ensure better quality sinter across the stream.
In another example, a sintering plant was experiencing a lot of variability in the calcium percentage of the blend. An analysis showed a high amplitude of calcium data points. Almost immediately after installing an online analyzer, one could see the amplitude of the calcium change so it could be controlled to lower the standard deviation. After automatic control of the calcium silica ratio was implemented using the analyzer, results showed a big difference in the variability and a basicity standard deviation reduction.
Because of the control and the immediate data that was available via the online analyzers, these sintering plants and others have realized a more stable sinter process and improved quality, more effective blending bed transitions, a decreased variation of slag composition and value, a savings of limestone and cook breeze, and elimination of quartz addition to the blast furnace. This has resulted in higher productivity, a reduction in return fines, and ultimately a reduction in costs.
If those results aren't enough, PGNAA control and optimizing the blast furnace also has reach outside the sintering plant itself. One key result of improved sinter and optimizing the blast furnace is a net reduction in Co2 emissions.
We've discussed this and more about controlling sinter quality with online elemental analysis technologies in our 15-minute on-demand webinar, Controlling basicity (Ca/Si ratio) using PGNAA in sinter plants . You can watch it now and possibly get inspired to make changes to your sintering plant that will result in better quality sinter and optimized operations.
Resources:
Watch webinar: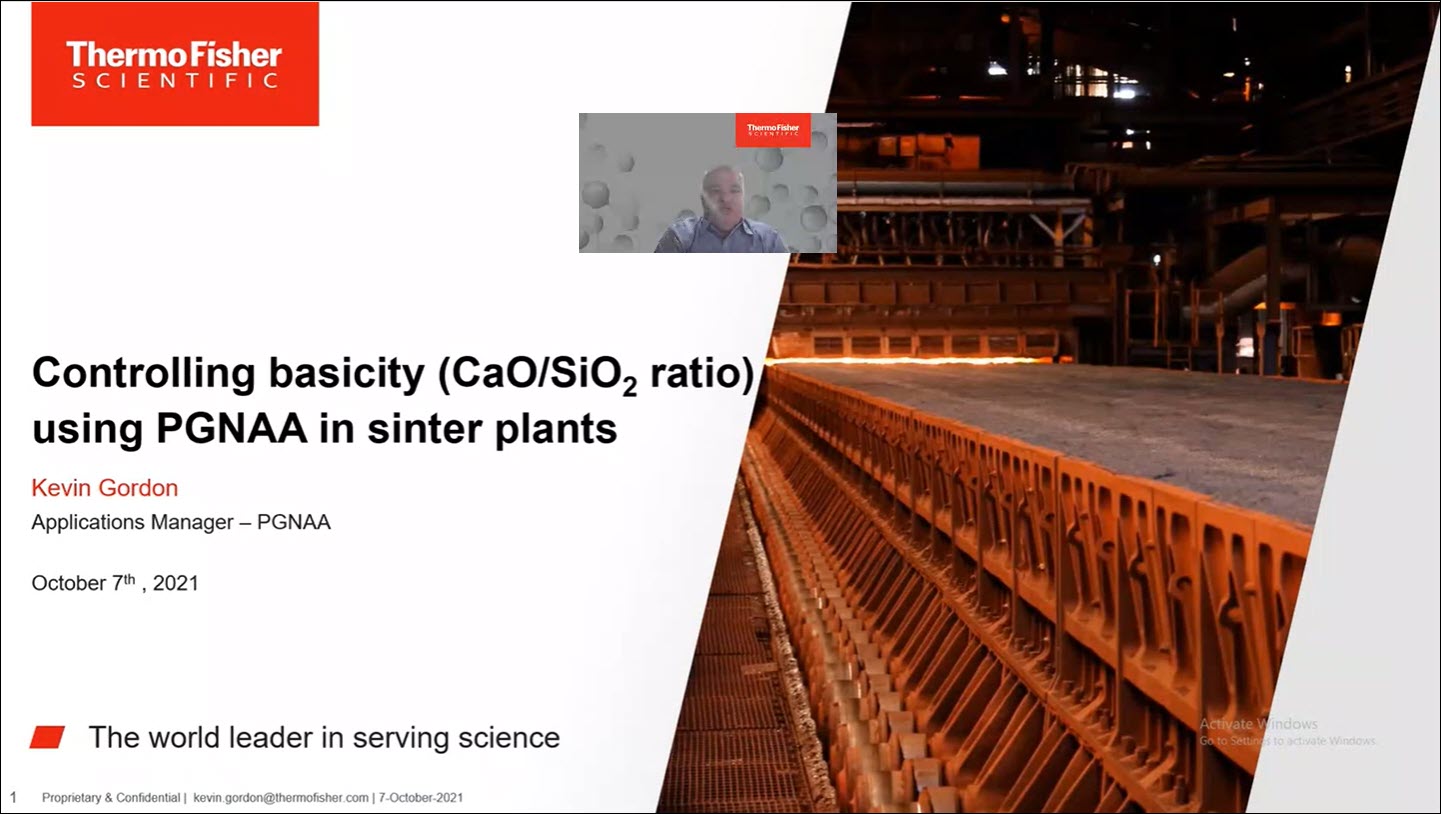 Controlling basicity (Ca/Si ratio) using PGNAA in sinter plants