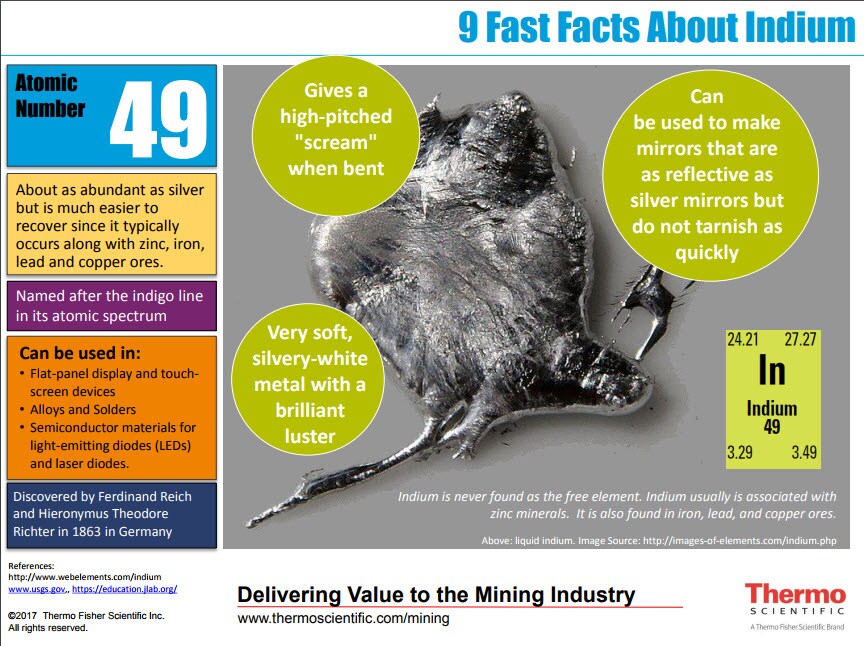 Did you know that Indium — that element that typically occurs with zinc, iron, lead and copper ores — can be used to make mirrors that are as reflective as silver mirrors but do not tarnish as quickly? You're also probably reading this through Indium oxide, which is used on flat-panel displays, touch screen devices, and LEDs.
We've put together an infographic that lists some interesting facts about Indium. Download it now and learn 9 Fast Facts About Indium (Atomic Number 49).
Visit the Cement, Coal & Minerals Resource Library for more info on minerals.

Editor's Note: I came across a YouTube video that shows different Indium sheets and foils and how they behave when various thicknesses are bent or rolled.