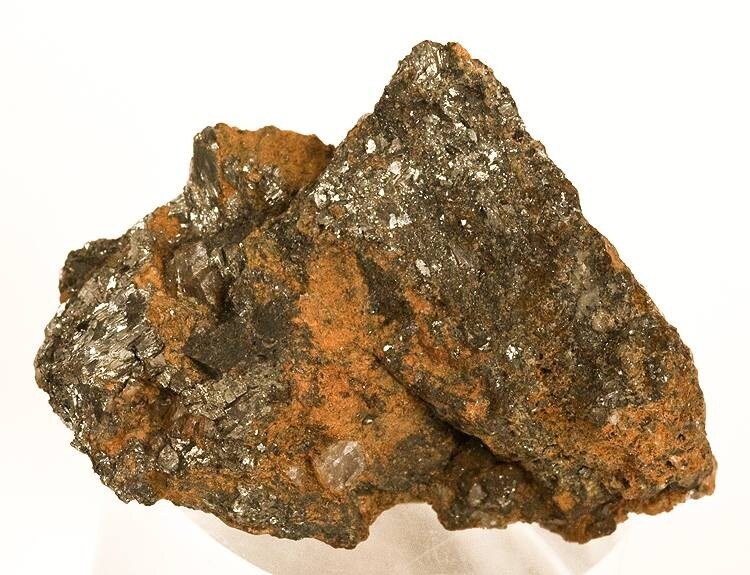 Tellurium is a scarce element with metallurgical applications as an additive to stainless steel, and as an ingredient in alloys made with copper, lead, and iron. However, human exposure to tellurium can lead to a garlic odor on the breath, nausea, and eventual respiratory problems.
The U.S. Geological Survey Fact Sheet, Tellurium —The Bright Future of Solar Energy explains that tellurium's primary use is for manufacturing films essential to thin film photovoltaic solar cells. When alloyed with other elements such as cadmium, tellurium forms a compound that exhibits enhanced electrical conductivity. A thin film can efficiently absorb sunlight and convert it into electricity.
Tellurium is occasionally found as a free element, but is more often found as gold telluride (calaverite), and combined with other metals. It is considered one of the world's rarest metals. Most tellurium used today is indirectly mined, as it is recovered as a byproduct of milled copper, iron, and other base-metal-rich ore bodies containing trace amounts of tellurium-bearing minerals.
Field-portable x-ray fluorescence (XRF) instruments provide fast acquisition of geochemical data for mine mapping and ore deposit modeling. XRF is an established technique for easily determining elemental constituents for most natural low concentration samples, and it is recognized as an effective analytical tool for high grade ore concentrates and grade control as well.
Take a look at this infographic and discover 9 Fast Facts About Tellurium.