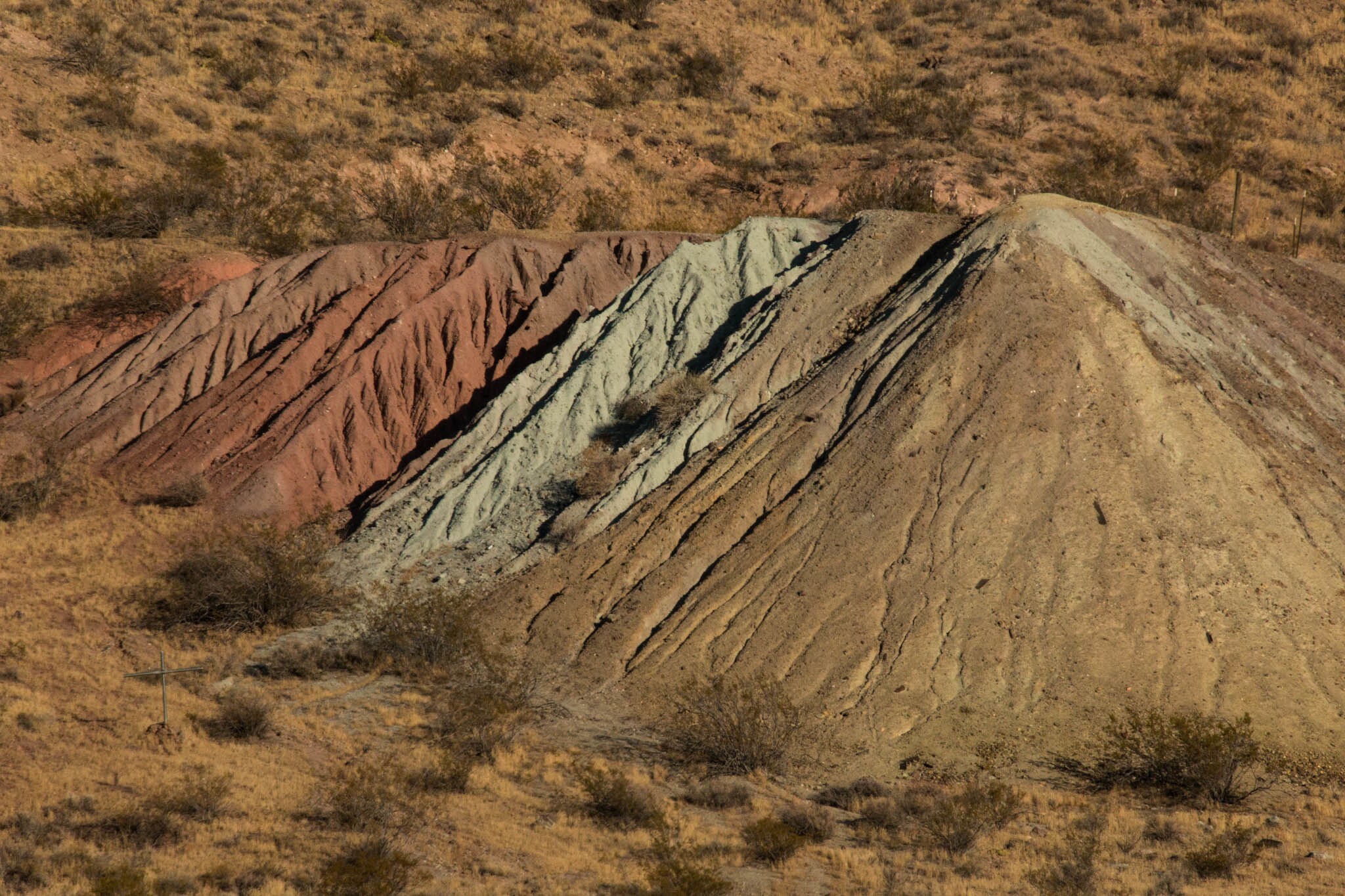 Mine exploration and production activities are focused on finding and exploiting the most worthwhile deposits. No matter how productive a mine site is, eventually it will no longer provide a return on investment and the site will be closed. At this point, remediation activities will begin to restore the site back to its original state. But companies are beginning to realize that former mine sites may yet be useful.
Renewable Energy
Rocky Mountain Institute's (RMI) Sunshine for Mines (SfM) team recently unveiled a new strategy to use inactive mine sites for innovative renewable energy and storage applications such as independent power plants, storage facilities, or value-added grid-service providers.  Read New Revenue from Old Mines Through Renewable Energy.
Using the land at these locations will require chemical analysis of soil and sediment samples to detect environmental contaminates resulting from mining activities. Handheld X-Ray Fluorescence (XRF) analyzers and instruments provide instantaneous analysis in the field when used to monitor elemental contaminants at mine sites and in waste streams. Lab-based WDXRF instruments perform accurate quantitative analysis of the vast variety of material, matrix types, and concentrations that must be evaluated in soil and sediment analysis.
Tailings Not Necessarily Trash
Tailings produced by mining operations also require remediation. However, some mining companies have developed novel reprocessing technologies to extract valuable metals from the waste. As we first described in the post, From Tailings to Treasure? A New Mother Lode, very small diamonds can be recovered from the residue of the original diamond-bearing ore, and the U.S. Geological Survey found that discarded mine tailings may yield significant amounts of rare earth elements.
To accurately identify minerals within tailings, geologists may use analytical technologies including both laboratory and portable X-ray fluorescence (XRF) instruments. Portable XRF analyzers provide fast, accurate analysis of tailings to quickly and easily gauge the efficiency of extraction and enrichment processes. The real-time assay data provided by a portable XRF analyzer allows for timely process adjustments and productivity improvements.
Energy Storage
Now the company Gravitricity has a new idea for old mine shafts. The company is developing an energy storage technology based on raising and lowering heavy weight in a deep hole in the ground, such as a mine shaft. The Gravitricity web site explains their patented technology as follows:
Essentially, the Gravitricity system is a huge 'clock weight'. A cylindrical weight of up to 3000 tonnes is suspended in a deep shaft by a number of synthetic ropes each of which is engaged with a winch capable of lifting its share of the weight. Electrical power is then absorbed or generated by raising or lowering the weight. The weight is guided by a system of tensioned guide wires (patents applied for) to prevent it from swinging and damaging the shaft. The winch system can be accurately controlled through the electrical drives to keep the weight stable in the hole.
The key requirement is a deep hole in the ground; it can be a disused mineshaft brought back into use, or a purpose-sunk shaft. Shaft depths can be from 150m for new shafts down to 1500m for existing mines. The biggest single cost is the hole, and initially we will prove the technology using existing mine shafts. We aim to trial our first full-scale prototype in 2019 or 2020 at a disused mine in the UK.
Explore more aspects of mining, exploration, processing, and mineral analysis in the Cement, Coal, and Minerals Learning Center.