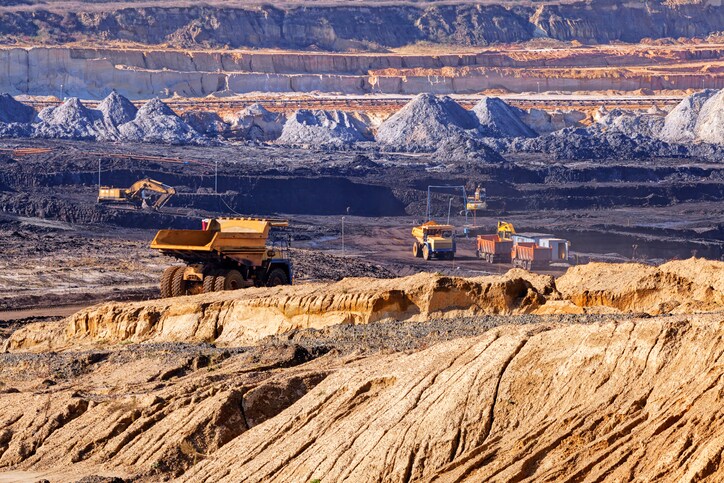 If you are a miner or involved in mining operations, you know that much of the equipment you use is made of strengthened metal. We previously wrote about the Most Common Types of Mining Equipment, including mining drills, blasting tools, earth movers, crushing equipment, feeding and conveying equipment and elemental crossbelt analysis equipment. What all these pieces of mining equipment have in common is that they have to be made tough enough to withstand the harshest of conditions.
If you are going to crush rock and stone, haul ore, and move earth, you need heavy-duty metal. But did you ever stop to think that the ore you are mining is turned into the metal used in your mining equipment?
Before manufacturers get access to the metals to produce their products, that metal has to be removed from the ground. (Although much of the metals we use today are recycled from scrap, their origination is still in mining.) That ore then needs to be transformed into materials that can be used in manufacturing. For example, the World Steel Association reports that steel — which is used in most earth-moving, drilling, and mining equipment — is an alloy of iron and carbon containing less than 2% carbon and 1% manganese and small amounts of silicon, phosphorus, sulphur and oxygen. According to the organization, there are more than 3,500 different grades of steel with many different physical, chemical, and environmental properties, depending on the alloyed material.
Getting the right alloy "recipe" is especially important in industrial applications such as mining equipment parts. Costly incidents can result when incorrect or out-of-specification metal alloys enter the manufacturing process, resulting in defective critical components. A great deal of metallurgical testing is done to ensure the right metal is made for the job. (XRF analysis can be used to verify metals and alloys during the manufacturing process, as well as in identifying elements during mining exploration.)
If you are a mining operator, you of course want your equipment to be made of the proper alloy so repairs aren't needed and won't hurt your bottom line. In addition, you want your equipment to process the ore efficiently so it helps the bottom line. You use cost accounting to track your equipment expenses, but metallurgical accounting is used to account for the metal plant operations, metal recovery rates and material losses as it pertains to the performance of the mine and of mining operations. There's metallurgical testing for verifying metal, and metallurgical accounting for improving a mine operations.
Metallurgical accounting has become a focus of many metals industries, from mining to foundries to refineries because it includes everything from the mineral resource, to where the metal is transferred from the mine to the concentrator, the smelter, the refinery, and finally to the financial accounts. We previously wrote about the importance of online analysis in metallurgical accounting and how proper selection and application of on-line analysis and slurry sampling zones for flotation plants will deliver a reliable and trustworthy solution for both flotation control and metal accounting, ensuring that the expected ROI for such investments can be realized… which is great for the bottom line.
Learn more about metallurgical testing and metallurgical engineering in our sister blog article Metallurgical Testing in Manufacturing.