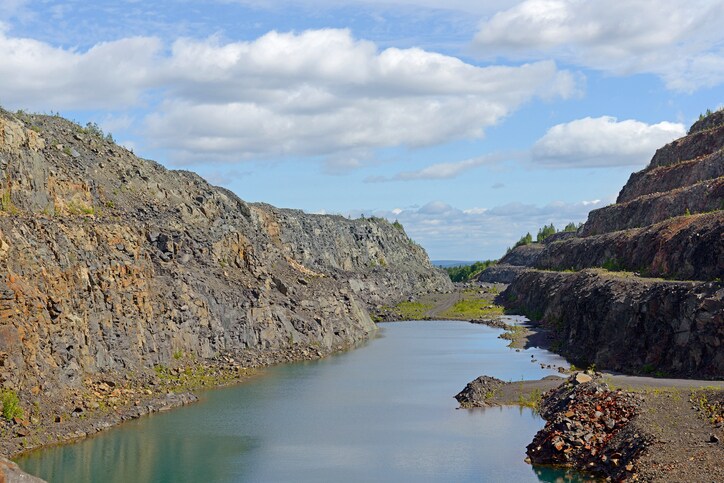 Getting to where the resources are may be one of the mining industry's biggest challenges. The cost of building access roads and moving people and equipment to remote locations is often prohibitive. Lockheed Martin may soon present a solution with the Hybrid Airship.
The Airship will be able to reach locations with little or no infrastructure all around the world, and could be used to support mining and oil & gas operations in remote locations in North/South/Central America, Canada, Asia, the South Pole, and other inaccessible areas.
According to the company's web site, "The Airship offers the simplicity of a pickup truck by carrying cargo loads and personnel in and out of remote areas daily, not just certain seasons or only after major road, rail or airport infrastructure is developed.
"Lockheed Martin has invested more than 20 years to develop the Hybrid Airship's technology, prove its performance and ensure there are compelling economics for various markets who would benefit from using this platform. More than 10 years ago, the team built and flew the technology demonstrator known as the P-791, which successfully demonstrated all the technologies needed to make this real. Since then, the team has completed all required FAA certification planning steps for a new class of aircraft and they are ready to begin construction of the first commercial model and the completion of the FAA Type certification process."
According to a CNN article, Virginia-based logistics and defense group Bravo Industries recently announced that it's buying 10 of Lockheed Martin's new version of its military airlifter, the LM-100J Super Hercules, for cargo operations in Brazil. Bravo's president and CEO JR Pereira said he's also interested in the Hybrid Airship.
"In the Brazilian market, we've talked to some of the oil and gas and some mining companies that have already shown us a great deal of interest about the hybrid ship due to the capacity and versatility of supporting heavy duty equipment to different areas," Pereira said during a news conference.
Lockheed Martin's first customer is Quest Rare Minerals Ltd., an exploration and development company with a focus on Strange Lake—a site with notable rare earth deposits but which presents numerous challenges, as described in an article on the Mining and Energy web site:
"The road was an issue," said Dirk Naumann, president of Quest Rare Minerals. The expense, as well as the surrounding environment was a huge factor in Quest's decision to consider airships. "Road construction has a clear impact on the environment," said Naumann. "We would interfere with the caribou."
"An even bigger issue was that shipments could only happen from July to early December. For the rest of the year we would have to build stockpiles," Naumann said, "stockpiles of hundreds of millions of dollars of material. We were looking for alternatives to make the production more efficient."
According to the article, Lockheed Martin expects to build airships with increased capacity suitable for mining in the next decade. Quest Rare Minerals expects to complete a new feasibility study with the inclusion of airships over the next few years.
In the future, Hybrid Airships may help mine operators improve efficiency and profitability. To learn about current mining equipment and technology designed to improve productivity and quality, visit the Cement, Coal & Minerals Learning Center. The Learning Center offers application notes, infographics, product spec sheets, videos, case studies, and eBooks dealing with all aspects of the mining industry, from exploration through processing, mineral analysis, and bulk weighing, monitoring, and sampling systems, and more.