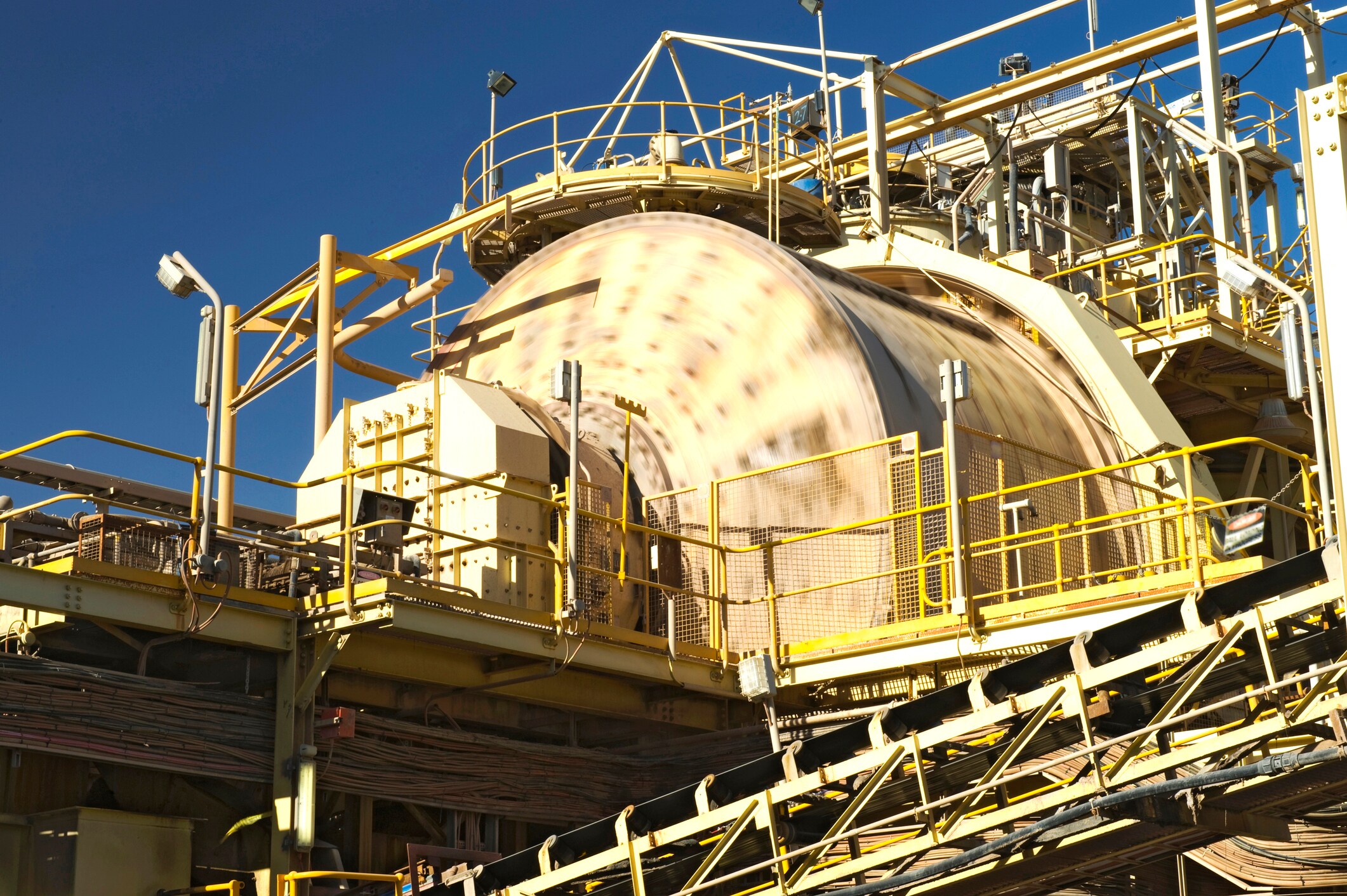 Continuous control of the final grinding product size is important to optimize gold liberation for gold milling operations. In addition, the live monitoring of the final product particle size leads to a maximum grinding circuit throughput. This is essential for driving the overall efficiency of the operation because the process of grinding and crushing ore — known as comminution — is on average the highest energy step in mining. (For more information refer to https://www.ceecthefuture.org/resource-center/smart-facts.)
Comminution circuits are used to optimize the liberation of valuable mineral particles from waste rock for downstream separation processes. When the target grind is not achieved (under-grinding), it results in a higher number of unliberated gold particles. This in turn causes a loss in gold recovery and therefore revenue. Over-grinding does not have a significant benefit to gold recovery but reduces the mill throughput and results in higher unit costs in terms of energy, grinding media and reagent consumption.
If there are frequent changes in ore hardness, grinding circuit performance is affected and poses challenges for operators to maintain the target particle size. Further, metallurgical testing has shown that the optimal grind targets can be different for each ore type which proves an additional challenge since the mill feed can consist of either ore type of a blend and can change quickly depending on mining operations.
A particle size monitor can assist the mill operator to maximize the grinding circuit throughput as the milling conditions change due to variable ore processed at the mine. Particle size monitors use ultrasonic attenuation technology to provide particle size analysis of a mineral slurry stream. They can help ensure the final grind target at each instant of the process. Continuous, real-time feedback will instantly alert the plant manager to process upsets, allowing a quick reaction to lessen the impact. This helps to maximize mill throughput, product quality and energy efficiency.
Maximum grinding control benefits are obtained when the particle size analyzer receives a sample from:
a truly representative sampling system
a sampler located as close as possible to the classifier to minimize measurement lag and process noise. Process noise can be introduced by pumps/sumps and long pipe runs.
Particle size monitors can be used in conjunction with representative slurry sampling systems — which provide periodic composite samples of a full slurry stream for metallurgical accounting. The latest systems use a series of tanks featuring fixed and cross cutters and a variable speed mixer to produce a representative sample. Usually a variety of models and options are available to fulfill an operation's sampling requirements, including continuous sampling for an online analyzer, sampling for particle size analysis, outlet distribution and screening of oversized particles. These systems enable improvements in accountability, process efficiency and profitability.
To learn more about a specific Gold operation that improved recovery utilizing a representative slurry sampling station and particle size monitors, read the case study presented at the 49th Annual Canadian Mineral Processors Operators Conference: Grinding Circuit Final Grind Control at Agnico Eagle Meadowbank Mine.