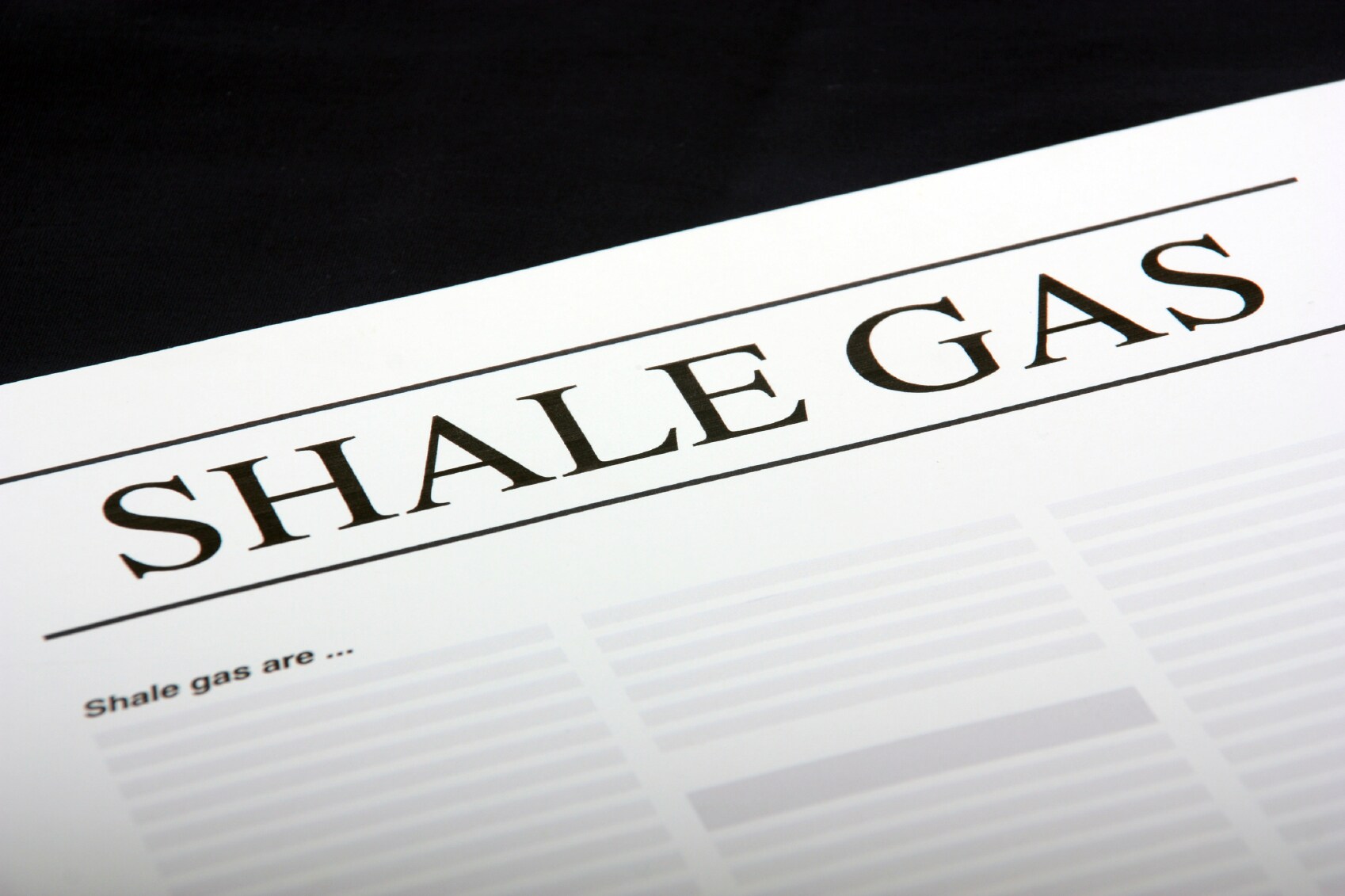 Shale gas deposits, or "plays," are contained in fine-grained sedimentary rocks that contain clay and other fine-grained minerals. Shale gas is difficult to extract because the low permeability and high clay content of the rock keeps the gas trapped inside. Hydraulic fracturing, (fracking), a technique of injecting water, sand, and chemicals into shale and other tight rock formations, has emerged over the past decade as an increasingly popular means of producing natural gas. (Read An Overview of Fracking Policies to learn more.)
Identifying the most productive plays is the first and most important step in natural gas extraction. Gas-producing shales have a high organic content originating from kerogen, a fossilized organic material. Kerogen content, or total organic carbon content (TOC), is an important indicator of overall reservoir quality. Over time, pressure and temperature changes convert kerogen into hydrocarbon, which remains trapped in the rock. Production potential and strategy is determined by the volume of hydrocarbon and how easy or difficult it is to recover. Geologists carefully analyze geochemical and geological information: the mechanical properties of the rock (porosity and permeability); the presence of faults and fractures; thermal maturity; depth and thickness; and environment. To learn more about the techniques used to acquire this data, read Shale Gas Plays: Finding the Sweet Spot with XRF.
Today, the United States has access to significant shale resources. In the Annual Energy Outlook 2014, the U.S. Energy Information Administration (EIA) estimated that the United States has approximately 610 trillion cubic feet (Tcf) of technically recoverable shale natural gas resources and 59 billion barrels of technically recoverable tight oil resources. Currently, the United States is the second highest global producer of shale oil resources and the fourth highest global producer of shale natural gas resources.
The ready availability of shale gas is having a big impact on industry. Natural gas is used as a feedstock in the manufacture of a number of chemicals and products, particularly in the plastics industry. According to NaturalGas.org, industry is the largest consumer of natural gas, accounting for 43% of natural gas use across all sectors.
Natural gas is consumed primarily in the pulp and paper, metals, chemicals, petroleum refining, stone, clay and glass, plastic, and food processing industries. These businesses account for over 84% of all industrial natural gas use. The EIA's report, The Rising Competitive Advantage of U.S. Plastics states, "Companies are capitalizing on the U.S. shale advantage. ACC is tracking more than $130 billion dollars of new investment in chemical manufacturing capacity that has been announced (since 2010) to be put in place over the next decade."