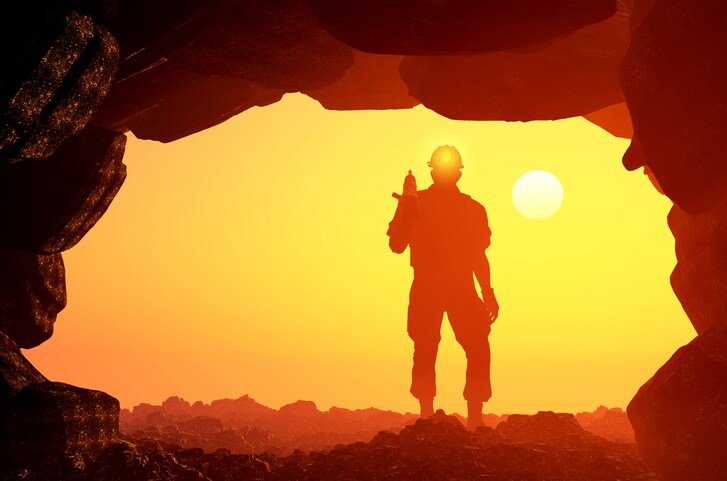 As demand for various metals, fuels, and other commodities ebbs and flows, so does the job market in the mining industry. In the oil and gas sector, the natural gas surplus brought on by the rise of fracking, combined with constant OPEC output has caused prices to decline, putting some rigs, and employees, out of commission. Although the CNBC report, Energy jobs: Oil and gas industry could hire 100,000 workers – if it can find them, suggested jobs will return in the next few years as oil prices recover, the report also states that many former oil and gas industry employees may have already found more stable places to go.
There are still plenty of job options in mining. According to Careerplanner.com, many geoscientists help to search for natural resources such as groundwater, metals, and petroleum. There are numerous subspecialties related to mine exploration:
Petroleum geologists map the subsurface of the ocean or land and interpret this geological information to find oil and gas deposits.
Engineering geologists apply geologic principles to the fields of civil and environmental engineering. They supervise major construction projects, including mine construction, and assist in environmental remediation and natural hazard-reduction projects.
Mineralogists analyze and classify minerals and precious stones according to their composition and structure. They study the environment to find new mineral resources.
Sedimentologists study the nature, origin, distribution, and alteration of sediments, such as sand, silt, and mud that may contain oil, gas, coal, and many other mineral deposits.
Stratigraphers examine the formation and layering of rocks to understand the environment that formed them.
Geochemists study the nature and distribution of chemical elements in groundwater and earth materials.
For geologists and geoscientists who stay in the oil & gas business, portable X-ray fluorescence (XRF) analyzers can help them do their jobs. XRF analyzers provide rapid sample analysis in the field that improves efficiency in oil and gas exploration and production (E&P) operations. Portable XRF analyzers are not used to directly analyze hydrocarbon fluids, but they can be used to characterize reservoir properties that influence porosity (cements), permeability (clays, cement type), fracture population (Si content), and productivity (e.g. Si, Mg content). These assay data are very important in interpretation of the hydrocarbon potential of the strata and can be used in the areas of inferring mineralogy, mud logging, chemostratigraphy, reservoir characterization, and oil and gas productivity.
For those geologists and geoscientists who decide to pursue other jobs, an article on Geology.com paints a favorable long-term picture, especially in the environmental, government, and education sectors, due to increasingly stringent regulations and new legislature. Although the pay is less than in the commodity sectors, these jobs are expected to offer more stability as governments grow more concerned about issues such as pollution, land use, and climate change.
Recommended reading: