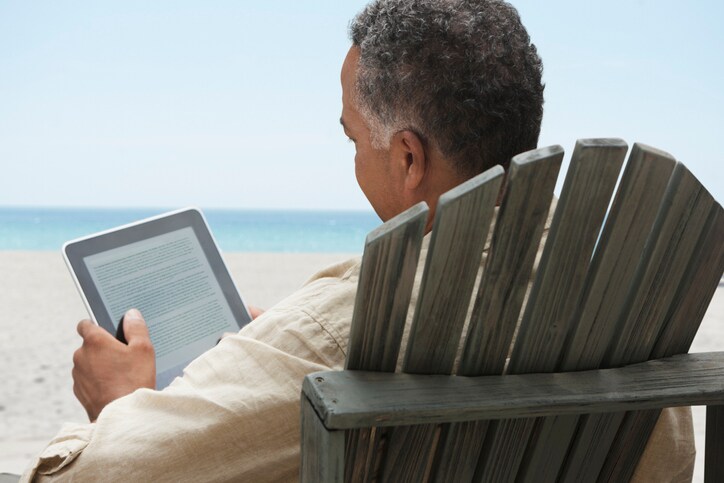 I recently came across the article The Reading Habits of Ultra-Successful People and found a nugget of information that I thought could be beneficial to our own readers. The article delved into the idea that there is a habit that ultra-successful people have in common: they read a lot. The article quoted the ultra-successful businessman Warren Buffett who was once asked about the key to success. According to the article, he pointed to a stack of nearby books and said, "Read 500 pages like this every day. That's how knowledge works. It builds up, like compound interest. All of you can do it, but I guarantee not many of you will do it."
We want our readers to be successful. So, the goal with this blog is to educate miners, mining and cement operators, mineral processors, and geologists on the latest technologies to help improve their exploration and operations, which could lead to better profitability. We invite you to browse through our many articles that discuss everything from mineral exploration and analysis to bulk weighing and monitoring, to sintering and sampling, and to dust monitoring, Explore our Cement, Coal & Minerals virtual learning center and you will find articles, application notes, infographics, videos, webinar recordings, case studies, and ebooks dealing with mining, exploration, processing, and analysis of cement, coal and minerals.
Speaking of eBooks, since summertime is a great time to sit on the beach or back deck and read a book (if it's winter time where you are, then sit by a cozy fire with hot cup of cocoa), here are our top three industry technology ebooks. They are much shorter than 500 pages — more like 25 or 30 pages — but it's a great way to build up your knowledge of the technologies used in the industry.
A Guide to PGNAA and PFTNA Technology for Non-Scientists
Online elemental analyzers based on PGNAA or PFTNA technology can help help cement, coal, and steel producers achieve consistent raw material quality, boost efficiency, and lower productions costs. An online elemental analyzer integrates into a material conveyor and provides a minute-by-minute elemental analysis of the bulk raw materials. Online analysis of ores, concentrates and various raw materials allows accurate high frequency process control to reduce process upsets, increase throughput and maintain quality all while extending mine life. Our ebook explains how

PGNAA and PFTNA technologies work, in an easy-to-understand manner.

XRF in the Field
XRF (X-ray fluorescence) is a non-destructive analytical technique used to determine the elemental composition of materials, including minerals. Miners seek solutions for rapid geochemical analysis that will enable them to increase discovery success rates, imake on-site decisions about whether to stop or continue drilling, and decide where to focus on the grid.

XRF technology provides rapid, on-site qualitative screening directly in-situ or lab-quality quantitative analysis on prepared samples.

Written by an expert in XRF techniques and applications, our eBook explains the technology in an easy-to-understand manner, including: the basics of XRF and how it works, benefits of XRF, strengths and limitations of portable analyzers, and applications of portable XRF technology.
A Practical Guide to Improving Cement Manufacturing Processes and Production
One can

optimize the cement process by reducing variation, extending quarry life, and decreasing fuel and electricity costs. Learn everything you need to know to improve product quality, boost efficiency, lower productions costs, and create safer, cleaner cement production lines. In this ebook, you will learn about technology used from the quarry to the finished product silos, to the emissions from the stack.
Happy reading!