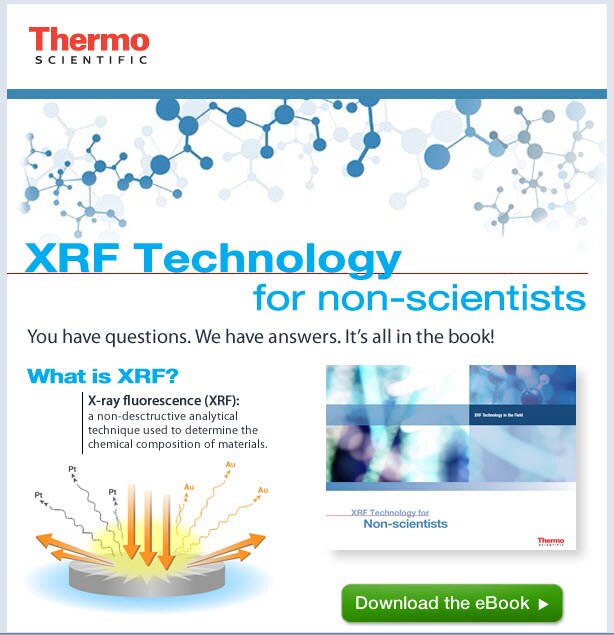 Are you exploring, doing some geochemical mapping and mine site analysis, or analyzing concentrate and tailings?  If so, you probably are using a portable x-ray fluorescence (XRF) analyzer.  In all stages of the mining and exploration process, portable XRF analyzers are used to maximize exploration budgets, pre-screen laboratory samples, identify drill targets quickly, reduce re-mobilization costs, and get an accurate report to the capital markets as fast as possible.
But have you ever wondered about the technology in that handheld analyzer?  Is it safe?  How does it work?
If you are not a scientist, but you have asked these questions, then this free eBook – XRF in the Field: XRF Technology for the Non-Scientist – is for you. This publication was written by an expert in X-ray fluorescence (XRF) techniques who explains the technology in an easy-to-understand manner. It's a quick read and perfect for poolside or beach summer reading.
Register now to download your free eBook for portable XRF analysis!