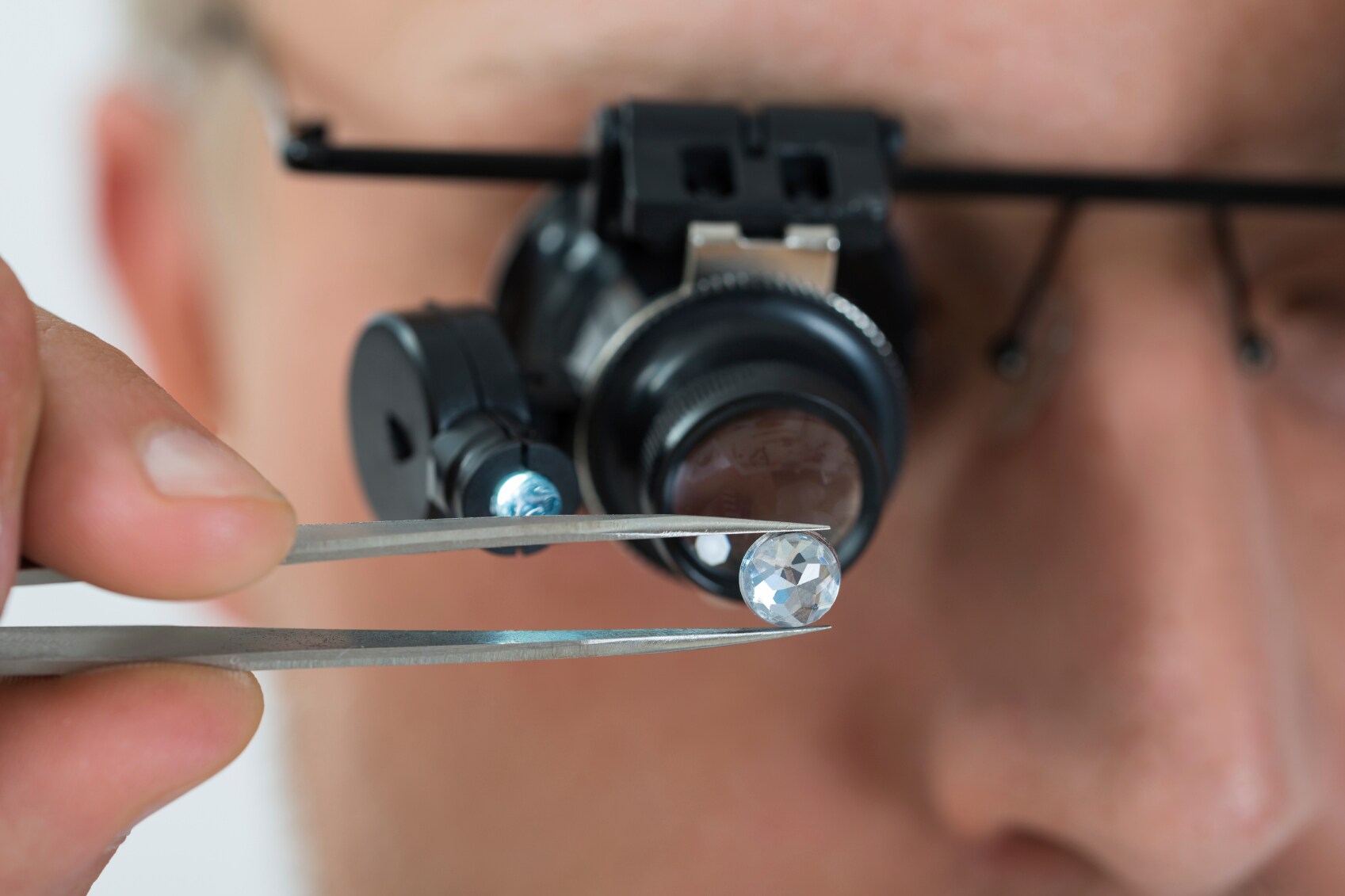 Diamonds have been in the news lately. In May, Mining.com reported that the giant 1,109-carat diamond named "Lesedi La Rona" is expected to sell for more than $70 million. The stone is the world's second largest gem quality diamond ever recovered; only the the Cullinan diamond in the British Crown jewels is bigger. Mining.com also recently reported the rare 2.83-carat Argyle Violet  diamond could sell for more than $4 million. According to GIA.com, the 10.1 ct. De Beers Millennium 4 Fancy Vivid blue diamond sold for $31.8 million at Sotheby's Hong Kong sale.
While the average person obviously can't afford these famous, fancy diamonds, U.S. consumer demand for diamond jewelry remains strong, reaching a record level of US$39 billion in 2015, according to data published by The De Beers Group of Companies. Chinese demand growth was also positive last year. The company expects the United States to be the main growth driver in 2016.
If these figures make you think gem-quality diamonds are where all the money is, think again. Only about 20-30% of mined diamonds are suitable for jewelry; the remainder are are sold for industrial applications. But perhaps even more surprising, synthetic diamonds, still shunned in the jewelry world, are much more widely used  in industry than natural diamonds. Synthetic industrial diamonds are chemically identical to natural diamonds but can be manufactured in large quantities and tailored to specific applications including computer chip production, construction, machinery manufacturing, mining operations such as drilling for minerals, natural gas, and oil exploration, stone cutting and polishing, and transportation systems.
According to the U.S Geological Survey's 2016 Industrial Diamond Mineral Commodity Report, total U.S. domestic production of industrial diamond was estimated to be 111 million carats with a value of $109 million in 2015. About 95% of the U.S. industrial diamond market now uses synthetic industrial diamond because its quality can be controlled and its properties can be customized to fit specific requirements. For more information about the properties and advantages of synthetic industrial diamonds, read Synthetic Diamonds: The Industrial Supermaterial.
Synthetic diamonds are formed by high-pressure, high-temperature (HPHT) technology or by Chemical Vapor Deposition (CVD). The HPHT method works by exposing carbon and graphite to high pressure and temperature, similar to the natural geologic factors that form diamonds (at depth of more than 100 km within the Earth), while CVD accomplishes the same result in the opposite environment, low temperature and pressure.
The results are diamonds nearly indistinguishable from natural, mined diamonds. In the jewelry industry, this is a real problem for both legal and ethical reasons if synthetics, or lab-grown as they are more commonly known, are passed off as the real thing. It's also a perception problem. Like synthetic industrial diamonds, synthetic diamond jewelry offers advantages over natural stones (lower price, better ethical and environmental profile) but have yet to achieve anywhere near the popularity of industrial diamonds.
Fourier Transform Infrared (FTIR) spectroscopy can be a useful tool for buyers and sellers to determine whether diamonds are natural and what type they are. The infrared spectrum of diamond is unique and can be used to easily confirm that a stone is actually a diamond. The infrared peaks corresponding to the presence of other elements can be used to provide valuable evidence that a stone is not natural.
Learn about several diamond analysis techniques based on FTIR spectroscopy that are extremely valuable to gemological laboratories.