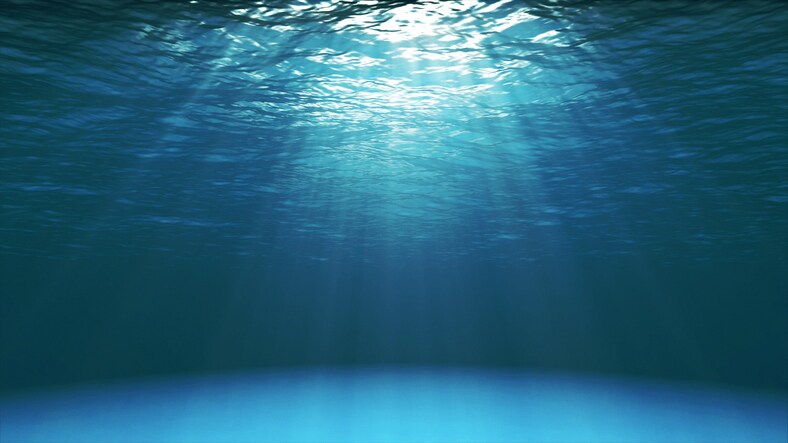 Mining companies looking to improve ways of extracting mineral resources from the earth may be interested in the EU-funded project VAMOS, which is developing an underwater mining system to access deep-lying resources in abandoned flooded mines and in unmined underwater deposits that can't be exploited using conventional dry mining techniques.
As described in an article on Phys.org provided by CORDIS, the robotic mining system can pave the way for reopening abandoned and flooded opencast mines that have an open pit rather than shafts. The technology also has the potential to extend the lifespan of opencast mines with high stripping ratios where large amounts of waste rock need to be mined to obtain a given amount of ore or with hydrological and geotechnical problems. It may even lead to the opening of new European mines with a smaller environmental footprint.
"The process is unmanned so it is much safer and because there is no dust explosives noise or vibration and you are not demolishing large areas of rock to get to a small amount of mineral it has a much smaller environmental footprint than conventional mining" says Jenny Rainbird of project coordinator BMT Group Ltd in a news item posted on the website 'The Engineer'.
With the Earth's more easily accessible mineral resources being rapidly depleted, many other novel mining strategies are making an impact on the industry:
Biomining
The American Geosciences web site describes biomining as the process of using microorganisms (microbes) to extract metals of economic interest from rock ores or mine waste. Biomining techniques such as agitated leaching, dump leaching, and heap leaching may also be used to clean up sites that have been polluted with metals.
Urban mining
Technologies for recycling e-waste are sometimes called "urban mining." E-waste is any consumer electronic product that becomes part of the waste stream when these items are discarded. To learn about emerging technologies and efforts to advance e-waste recycling, read Urban Mining May Bring New Supplies of Precious and Rare Earth Metals.
Bitcoin mining
Why do we call it mining? As Coindesk.com explains, "Because it's similar to gold mining in that the bitcoins exist in the protocol's design (just as the gold exists underground), but they haven't been brought out into the light yet (just as the gold hasn't yet been dug up). The bitcoin protocol stipulates that 21 million bitcoins will exist at some point. What "miners" do is bring them out into the light, a few at a time."
To learn why the mining industry is becoming interested in blockchain digital encryption technology to protect intellectual property, insider information, and other valuable data, read Can Blockchain Technology Save the Mining Industry from Cyber Threats? and Mining Industry Explores Potential Applications for Blockchain Technology.
Space mining
Companies are dedicating a surprising amount of effort to space mining projects. To learn more, read First Asteroids, Now the Moon: Space Mining Inches Closer to Reality.
For more mining industry news, visit the Cement, Coal & Minerals online learning center featuring content on all aspects of the mining industry, from exploration through processing, mineral analysis, and bulk weighing, monitoring, and sampling systems, and more.