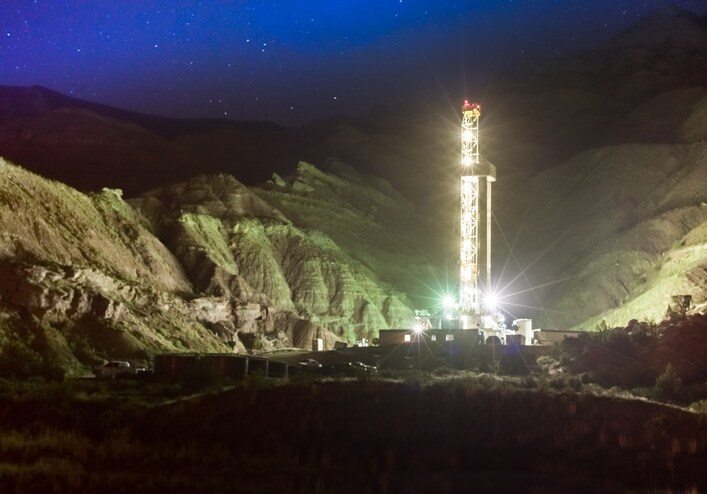 Establishing a reliable, diversified supply of lithium continues to be a top priority for battery suppliers and vehicle manufacturers, who are expected to require an estimated 100,000 tons of lithium carbonate to meet output by 2021.
The lithium supply issue is so concerning because lithium is a poorly concentrated mineral that is difficult to obtain. About half of the world's supply of lithium is produced by the evaporation of highly concentrated lithium brine, a relatively simple but time consuming method. Traditional hard-rock mining of lithium-bearing pegmatite and spodumene is a costly and time-intensive endeavor, although the lithium concentrate is considerably higher. Efforts to recycle lithium from recycled batteries may not prove cost-effective. At the 2016 International Battery Recycling Congress, noted speaker Alain Vassart, Secretary General of the European Battery Recycling Association (EBRA), described the conditions for a recycling loop for lithium, including a sufficient, constant flow of recyclable material, economically viable and competitive recycling processes, and a high price level for lithium for a stable time period to justify the cost of recycling.
Scientists may have discovered an alternative means of obtaining lithium, from an unlikely source. Mining Technology reports that scientists from the University of Texas at Austin, the Monash University, the Chinese Academy of Sciences and the Commonwealth Scientific and Industrial Research Organisation (CSIRO) have discovered how to extract lithium and other minerals from water, including wastewater from hydraulic fracturing.
The technique uses a metal-organic framework, made from a material that has the largest known internal surface area. During ion selectivity, it mimics the filtering function of biological cell membranes to separate metal ions from water.
The technology could also be used on fracking wastewater, which could prove particularly useful in Texas, where the Barnett and Eagle Ford shale formations contain high amounts of lithium. Each well can generate up to 300,000 gallons of produced wastewater per week, which the researchers believe will yield enough lithium to power 200 electric cars or 1.6 million smartphones.
The process could also help with water desalination, with the new membrane process dehydrating ions as they pass through the membrane channels and removing only select ions. Existing reverse-osmosis membranes—responsible for over half of the world's water desalination capacity—removes ions indiscriminately.
The findings were published in Science Advances.
For more information about current and emerging mining technologies, visit the Cement, Coal & Minerals online learning center and check out the application notes, infographics, product spec sheets, videos, case studies, and eBooks dealing with all aspects of the mining industry, from exploration through processing, mineral analysis, and bulk weighing, monitoring, and sampling systems, and more.