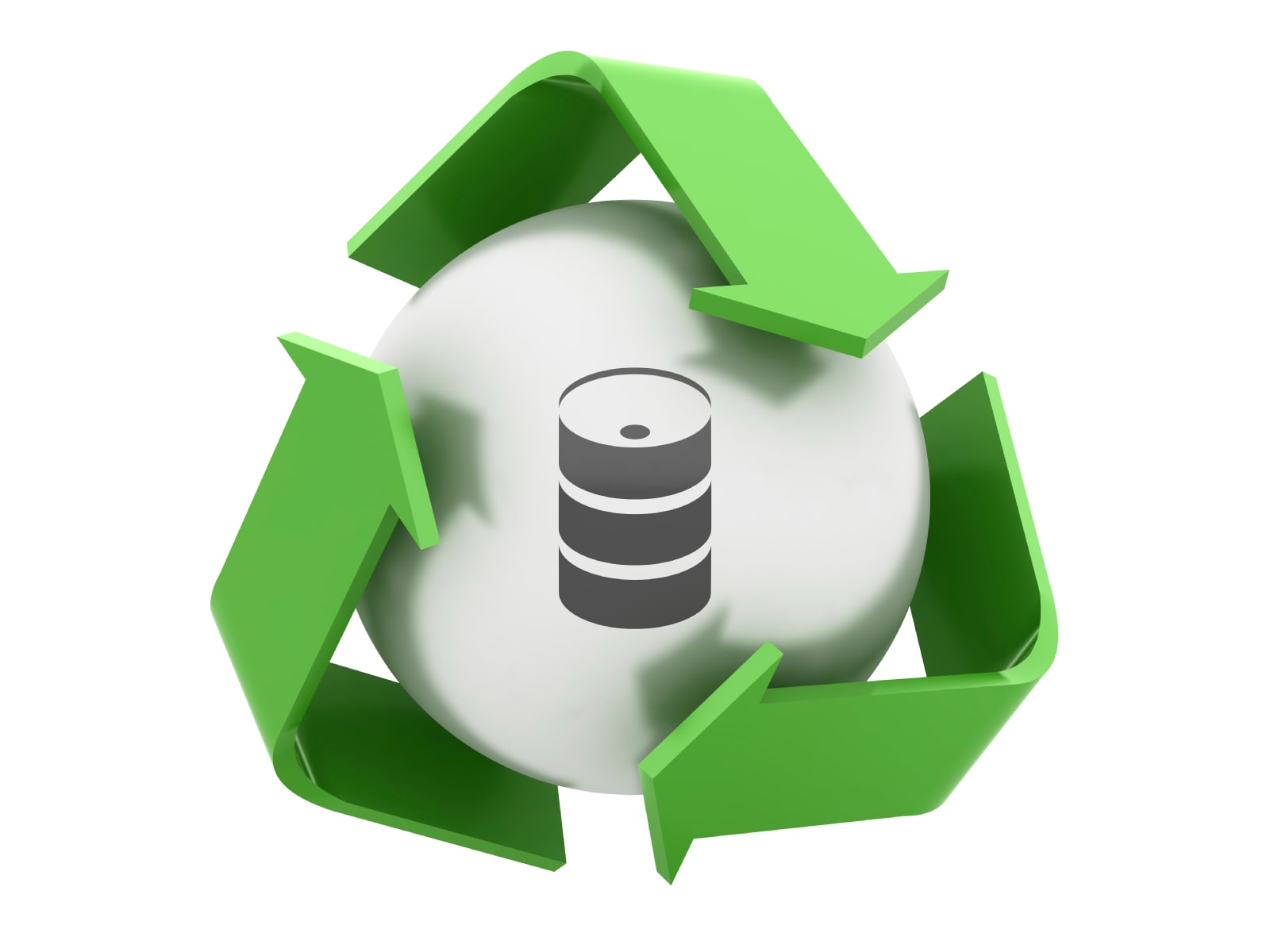 The U.S. EPA estimates that two hundred million gallons of used oil, such as engine lubrication oil, hydraulic fluids, and gear oils used in cars, bikes, or lawnmowers are improperly disposed of each year, posing a significant environmental hazard. The EPA defines used oil as any oil refined from crude oil or any synthetic oil that has been used and as a result of such use is contaminated by physical or chemical impurities. Recycling used motor oil is an environmentally — and economically-friendly way to conserve this valuable resource. If handled appropriately, used oil can be "rerefined" into lubricants, processed into fuel oils, and used as raw materials for the refining and petrochemical industries. The presence of chlorine in fuel oil causes engine corrosion or failure, damages the catalyst, and poses significant environmental concerns. The introduction of chlorine can come from contamination from environmental sources, as a product of wear, or from lubrication additive packages. Contamination from recycled waste oil is of particular concern as explained in this Pennsylvania DEP fact sheet:
Most waste oil today is recycled as fuel. During the combustion process, some of the chlorine compounds are chemically converted into hydrogen chloride. When combined with water, which also forms during the burning of fuels, hydrogen chloride becomes hydrochloric acid. Hydrochloric acid is a toxic compound that can corrode furnaces and threaten public health. Additionally, products created from the incomplete combustion of chlorine compounds, such as dioxins, pose significant health risks in the exhaust. Increasingly, the more volatile halogen compounds have been shown to damage the ozone layer.
In industrial settings and auto repair shops, halogens frequently get into waste oil from other products used by waste generators, including chlorinated solvents found in some degreasers, brake cleaners and carburetor cleaners. Their presence in waste oil can make the mixture a hazardous waste, requiring disposal under hazardous waste regulations, which can be more costly.
Federal regulations mandate that the chlorine content of used oil be determined prior to recycling and reuse; such oil is considered to be a hazardous waste unless it can be proven that the chlorine content is inorganic or that the halogenated organics are not hazardous constituents. In addition, the cost of disposing hazardous waste is much higher than the cost of disposing used oil. Petrochemical producers and refiners need reliable, accurate testing technology to ensure that halogen contaminants such as chlorine are removed, and that the rerefined oil meets all of the same regulatory standards as virgin oil. Chlorine analysis in fuel oil can be performed in many ways including bomb calorimeter, potentiometer titration and X-ray fluorescence (XRF). The simplest and fastest method of analysis is by XRF. This technique offers excellent repeatability and resolution for elements ranging from Beryllium (Be) to Uranium (U). In addition, it allows petroleum based products to be measured directly without dilution, which significantly reduces sample preparation time and increases speed and throughput of analyses. Chlorine Analysis in Fuel Oils presents data and analysis of the use of an XRF instrument for this important application.