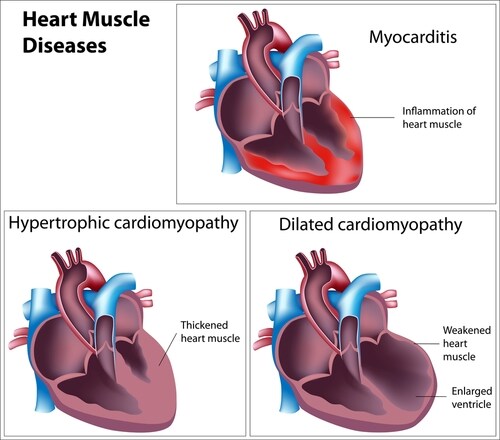 Acetylation of lysine residues in cardiac proteins is a common post-translational modification (PTM), as important as phosphorylation in other systems. Acetylation is believed to play a significant role in transcriptional control of various functions within the myocardium, including pathological remodeling, cell proliferation and cardio protection during caloric restriction.
Foster et al. (2013) characterized the cardiac lysine acetylome of guinea pig hearts, physiologically similar in conductivity and electrical profiles to that of humans, to examine the role of this PTM in cardiac function.1 Using an affinity enrichment technique to purify acetylated proteins from fractionated tissue, they were able to identify functional pathways in which acetylated proteins existed.
The researchers dissected heart tissue taken from three individuals and separated the tissue into myofilament-, mitochondrial- and cytosol-containing fractions. They carefully minced the tissues and buffered them with lysine deacetylase inhibitors before fractionating with differential and density gradient centrifugation. They then digested samples from each fraction with trypsin before an enrichment step designed to enhance detection of the low-abundance acetylated proteins.
Foster and colleagues incubated the digests with agarose-conjugated anti-acetyl-lysine antibody and eluted the enriched proteins prior to liquid chromatography–tandem mass spectrometric analysis (LC-MS/MS) using an Orbitrap Velos hybrid ion trap-Orbitrap mass spectrometer (Thermo Scientific). The researchers searched LC-MS/MS data against guinea pig databases. They used BLAST to map the peptides identified in the spectral data to human homologs, thereby aligning the acetylation sites. The authors note that guinea pig and human proteins share 94% sequence conservation.
LC-MS/MS analysis of enriched samples identified 608 proteins, of which 252 (41%) were acetylated and 149 were found in all three hearts examined. In contrast, where the enrichment step by acetyl-lysine precipitation had been omitted, the researchers found that samples contained only 0.7% acetylated proteins.
Examining the data for site alignment calculated by comparison with human homologs, the researchers identified 1,075 acetylated peptides representing 994 distinct acetylation sites on 240 proteins. They noted that 53 of these acetylated proteins were novel identifications.
When listed according to cellular location, Foster and co-authors found that the majority of acetylated proteins came from the mitochondrial fraction. Mitochondrial proteins accounted for 59% of all proteins and 64% of all acetylation sites identified; the proteins were strongly associated with fatty acid metabolism enzymes, oxidative phosphorylation and the tri-carboxylic acid cycle. These proteins usually contained more than one acetylation site.
Other heavily acetylated proteins included histones, two myofilament proteins (myosin heavy chain and cardiac troponin I), and calcium-handling proteins involved in electrical events within heart muscle.
The researchers then examined the data to discover the biological processes and molecular functions associated with acetylated proteins, using the Cytoscape plug-in BiNGO as a tool for functional classification. According to this analysis, metabolism, redox sensing and muscle contractility control functions ranked highly.
In discussing their findings, the authors acknowledge that this first characterization of the guinea pig cardiac acetlyome may be incomplete, requiring further refinement of the enrichment step to capture all acetylated proteins present in cardiac tissue. They are, however, excited to identify novel acetylated proteins involved in contractility and conductivity, noting that these may represent new areas of investigation in models of cardiac pathology. They also agree that functional studies are required to elucidate the relevance of lysine acetylation in cardiac function and in heart disease.
Reference
1. Foster, D.B., et al. (2013) "The Cardiac Acetyl-Lysine Proteome," Public Library of Science ONE 8(7) (p. e67513), doi: 10.1371/ journal.pone.0067513.
Post Author: Amanda Maxwell. Mixed media artist; blogger and social media communicator; clinical scientist and writer.
A digital space explorer, engaging readers by translating complex theories and subjects creatively into everyday language.