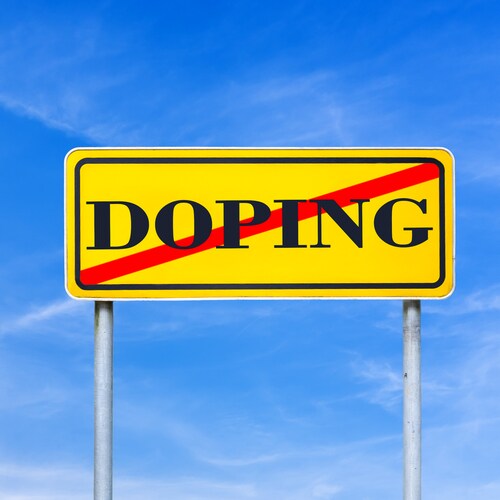 One clinically accepted treatment for attention deficit hyperactivity disorder (ADHD) is the stimulant amfetamine. Recently, the U.S. Food and Drug Administration approved the stimulant prodrug lisdexamfetamine as a therapeutic intervention for this neurobehavioral condition. In the bloodstream (and, to a lesser degree, the gastrointestinal tract), lisdexamfetamine metabolizes into lysine and d-amfetamine. The latter derivative remains elevated in the blood for a 24-hour period and effectively treats the symptoms of ADHD with a once-a-day dosing schedule.
Amfetamine is banned by the World Anti-Doping Agency, however, and classified on the Prohibited List as a non-specified prohibited substance that may carry heavy sanctions. It is imperative that athletes and athletic organizations have access to reliable protocols that demonstrate whether an adverse analytical finding for amfetamine indicates actual stimulant doping or ADHD treatment.
Thevis et al. recently evaluated a quantitative assay for the identification of urine-excreted lisdexamfetamine and 4-hydroxyamfetamine sulfate (major metabolite) using liquid chromatography–high-resolution, high-accuracy tandem mass spectrometry (LC-MS/MS).1 To prove the applicability of the assay, the researchers collected six blank urine samples, as well as four urine samples (3, 6, 9 and 11 hours post-administration), from a patient receiving 17.3 mg lisdexamfetamine free base and 8.9 mg amfetamine in a once-daily format. They used the blank samples to determine specificity, limits of quantitation (LOQ), and limits of detection (LOD) and also to probe for matrix interference on the MS signal.
For urinalysis by LC-MS, the researchers used a Q Exactive Plus hybrid quadrupole-Orbitrap mass spectrometer (Thermo Scientific) with a Accela liquid chromatograph (Thermo Scientific) and a heated electrospray ionization source. They relied on a Accucore C-8 XL column (3×100 mm, 4μm) (Thermo Scientific) with a flow rate of 600 μL/min for LC separation. The full scan experiment (m/z 100–600, resolution 35,000 FWHM), and three targeted MS/MS experiments (m/z 264.2, 268.2 and 232.2, resolution 17,500 FWHM), all employed a precursor isolation window of 1.2 Da. For portions of the experiment that required multi-stage MS, the team used an LTQ Orbitrap hybrid ion trap-Orbitrap mass spectrometer (Thermo Scientific). They used the standard doping control method (gas chromatography/MS) to detect amfetamine.
For the assay, LOQs were 0.15 ng/mL for lisdexamfetamine and 5 ng/mL for 4-hydroxyamfetamine sulfate, with a signal-to-noise ratio of ≥9. LODs were 0.05 ng/mL and 2 ng/mL, respectively, with a signal-to-noise ratio of ≥3. Both analytes demonstrated linearity, with correlation coefficients of R2=0.9978 and 0.9968, respectively. The accuracy range for the analytes was 90–120%. The investigators observed no signal interference at the retention time for the analytes.
Analysis of the urine samples revealed that, at 3, 6 and 9 hours post-administration, lisdexamfetamine was present above the LOQ (80, 13, 0.6 ng/mL). It was also detectable in trace amounts below the LOQ, but above the LOD in the sample taken at 11 hours post-administration. These findings are in agreement with a previous study of radioactively labeled lisdexamfetamine.2 At the same testing intervals, 4-hydroxyamfetamine sulfate was present above the LOQ (8, 56, 21 and 44 ng/mL). The urinary concentrations of amfetamine were 37, 107, 451 and 1,146 ng/mL.
The researchers note that these values are consistent with the pharmokinetics of the prodrug.3 They also posit that their study illustrates the essential nature of rapid, sensitive protocols to discern between actual amfetamine doping and "false" positives that result from the administration of lisdexamfetamine and other ADHD medications. They indicate the need for future studies that clearly delineate typical ratios of amfetamine, lisdexamfetamine and metabolic products to establish standards for the differentiation of therapeutic use from drug abuse.
References
1. Thevis, M., et al. (2014) "Isotope-dilution mass spectrometric quantification of the prodrug lisdexamfetamine in human urine in doping control analysis," Rapid Communications in Mass Spectrometry, 28(7) (pp. 781–6), doi: 10.1002/rcm.684.
2. Krishnan, S.M., et al. (2008) "Metabolism, distribution and elimination of lisdexamfetamine dimesylate:open-label, single-centre, phase I study in healthy adult volunteers," Clinical Drug Investigations, 28 (p. 745).
3. Steer, C., et al. (2012) "Lisdexamfetamine dimesylate: A new therapeutic option for attention-deficit hyperactivity disorder," CNS Drugs, 26 (p. 691).
Post Author: Melissa J. Mayer. Melissa is a freelance writer who specializes in science journalism. She possesses passion for and experience in the fields of proteomics, cellular/molecular biology, microbiology, biochemistry, and immunology. Melissa is also bilingual (Spanish) and holds a teaching certificate with a biology endorsement.