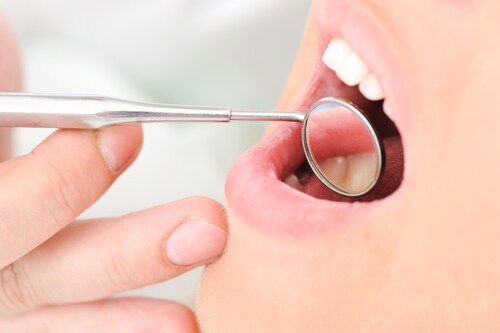 Aggregatibacter actinomycetemcomitans is found in the mouths of 20% of the population. This bacteria can be healthy, or it can develop into aggressive periodontitis with systemic infections, including infective endocarditis and pulmonary infections. However, it is not clear whether the consequences of A. actinomycetemcomitans colonization are due to individual immune responses, a heterogeneity in A. actinomycetemcomitans or both. Currently, seven different A. actinomycetemcomitans strain serotypes have been identified, differing by O-polysaccharide (O-PS) structures of lipopolysaccharides, though A. actinomycetemcomitansheterogeneity relies on more than just O-PS gene clusters. Tang-Siegel et al. (2016) investigated A. actinomycetemcomitans gene expression and protein expression at the transcriptional and translational levels in human serum.1
The authors used 25 strains of A. actinomycetemcomitans and one non-human strain, RhAA1, from a rhesus macaque. They grew each strain on a tryptic soy broth yeast extract (TSBYE) agar plate for 48–72 hours, before transferring a single colony from each into 6 ml of TSBYE broth for 20–23 hours. Three strains, D7S-1, SCC1398 and D11S-1, became representative strains for serotypes a, b and c of A. actinomycetemcomitans. They grew these in three different broths (TSBYE, TSBYE + 50% horse serum and TSBYE + 50% human serum). From each, they determined total extracted DNA and colony-forming units.
For the remaining A. actinomycetemcomitans, the authors transferred the bacterial colonies to culture tubes containing 6 ml of either TSBYE, TSBYE + 50% horse serum or TSBYE + 50% human serum, before extracting total RNA for transcriptomic analysis. Further studies of A. actinomycetemcomitans included cloning using the putative promoter sequence of rpoE to drive lacZ expression, and using β-galactosidase assays to quantitatively determine the response of the 132 bp proE promoter of A. actinomycetemcomitans to either human serum or hyperosmotic stress in Escherichia coli. Tang-Siegel et al. used an LTQ Orbitrap XL mass spectrometer (Thermo Scientific) to identify proteins within A. actinomycetemcomitans.
From the samples grown in TSBYE, the authors identified two major phenotypes according to their responses to human serum. They measured this according to changes in culture turbidity and classified them as low or high responders. High-responder strains showed initial logarithmic growth starting at two to four hours, followed by a second rapid turbidity increase at nine hours post–human serum exposure. These strains reached a final optical density two- to seven–fold higher than the low-responder strains grown under the same conditions. Nine of the 25 A. actinomycetemcomitans strains were low responders, with 16 classified as high responders.
Tang-Siegel et al. identified over 2,000 genes with transcripts in strains D11S-1, SCC1398 and D7S-1, grown in TSBYE with human serum, TSBYE with horse serum or TSBYE alone. Up to 20% of the genes were found to be accessory genes. Among genes with the highest rate of upregulation in D11S-1, five were core genes present in all strains. The most active genes that responded to human serum in the strain of D11S-1 were in a putative artPIQM operon, which encodes a binding protein–dependent transport system specific for L-arginine in E. coli and is a core gene operon with similar promoter sequences in A. actinomycetemcomitans strains.
Overall, the authors found that particular strains of A. actinomycetemcomitans responded specifically to human serum with a second rapid increase of turbidity in the serum culture broth. They suggest this is a consequence of cell deterioration and protein aggregate formation, and is most likely triggered by interactions between human serum and the bacterial membrane or parts thereof. In addition, they suggest that this activates an extracytoplasmic stress response controlled by rpoE, which then causes different accessory genes to be activated, resulting in high- and low-responder strains, which impacts A. actinomycetemcomitans pathogenesis.
Reference
1. Tang-Siegel, G., et al. (2016) "Human serum-specific activation of alternative sigma factors, the stress responders in Aggregatibacter actinomycetemcomitans," PLoS One, 11(8) (e0160018), doi: 10.1371/journal.pone.0160018.

Post Author: Emily Humphreys. Emily has previous research experience in eye development, infectious diseases, and aging. Emily has been a regular contributor to Accelerating Science since 2012.