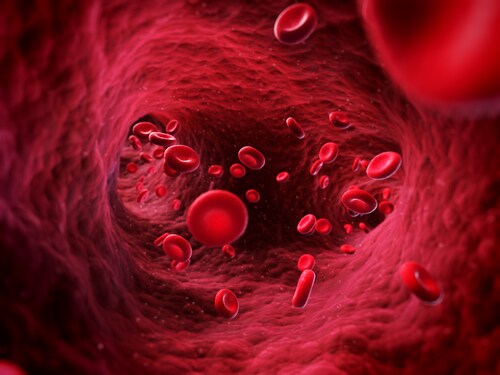 Wan et al. (2016) used gel-based proteomics to study the post-translational modifications (PTMs) of Avastin (bevacizumab) to better understand some of its adverse effects.1 Avastin is an antibody that neutralizes vascular endothelial growth factor to moderate tumor growth. However, it is also associated with increased risk of serious hemorrhage, hypertension, proteinuria, cardiac toxicity, vascular thromboembolism, and gastrointestinal, dermatological and endocrine toxicity in cancer patients.
In order to better understand Avastin's adverse effects, Wan et al. applied 100 μg of Avastin on immobilized pH 3–10 nonlinear gradient strips. Starting at 200 V, they increased the voltage gradually to 8,000 V at 4 V/minute and kept it constant for a further three hours. They equilibrated the strips twice for 15 minutes with gentle shaking in 10 mL of sodium dodecyl sulphate (SDS) equilibration buffer, and then incubated them twice (once with dithiothreitol and a second time with iodoacetamide), before they performed a 2-dimensional separation using 10–16% gradient sodium dodecyl sulphate polyacrylamide gel electrophoresis (SDS-PAGE). They digested selected spots and then extracted peptides, which they pooled for LTQ Orbitrap (Thermo Scientific) tandem mass spectrometry (MS/MS) analyses.
The investigators used an HCT Ultra ETD II to record peptide spectra over the mass range of m/z 350–1,500, and MS/ MS spectra in information-dependent data acquisition over the mass range of m/z 100–2,800. They followed this with three data-dependent collision-induced dissociation MS/MS spectra and three electron transfer dissociation (ETD) MS/MS spectra generated from three highest-intensity precursor ions. They used an LTQ-Orbitrap Velos ETD mass spectrometer for liquid chromatography (LC)-MS/MS analysis. Wan et al. set electrospray voltage to 1,500 V and operated the Orbitrap in positive ionization mode, recording a window between 400 and 1,800 m/z and a minimum MS signal for triggering MS/MS set at 500.
In total, Wan et al. picked seven spots for digestion. Only spots 2, 3, 6 and 7 presented with tyrosine nitrations. MS analysis found protein modifications in some Avastin spots, on both light and heavy chains. The investigators also found nitration as nitrotyrosine and aminotyrosine. These multiple nitrations of Avastin may have chemical and biological consequences. The investigators posit that these changes could be causing the drug's adverse effects. They note that this warrants further investigation to quantify nitrations and determine whether they are present across multiple batches of Avastin.
Reference
Wan, J., et al. (2012). "Proteins from Avastin (bevacizumab) show Tyrosine nitrations for which the consequences are completely unclear," PLoS One, 7(4): e34511.