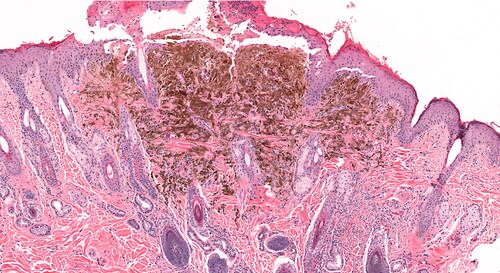 Capillary ion chromatography (Cap IC) coupled with mass spectrometry (MS) offers resolution to drawbacks that commonly accompany other separation techniques, including the inability of conventional columns to retain ionic or highly polar compounds. Recently, Wang et al. demonstrated Cap IC-MS to be an effective approach for the untargeted analysis of metabolites in head and neck squamous cell carcinoma (HNSCC) cells and stem-like cancer cells.1
For their study, the researchers acquired 42 polar metabolite standards and a mixture of 17 amino acids (Standard H, Thermo Scientific) to evaluate the performance of Cap IC-MS. They detected these metabolites at concentrations of 60 ppb (0.2–0.7 µmol/L), with a signal-to-noise (S/N) ratio of approximately 1,000, or 0.5–2.5 picomols on column. They detected half of the metabolites at very low concentrations (60 ppt, 0.2–3.4 fmol on column), with an S/N ratio of 3–20. The limits of detection were very low (0.04–0.5 nmol/L) for concentration and similar (0.2–3.4 fmol) for mass when compared to other methods, indicating that Cap IC-MS is sensitive for metabolomics. The scientists also determined the approach to be both stable and reproducible, noting that they resolved four isomeric compound groups even at lowered concentrations. Interday reproducibility values were within 8%. By comparison, ultra-high-performance liquid chromatography (UHPLC) and hydrophilic interaction liquid chromatography (HILIC) underperformed, particularly in peak shape and regarding the resolution of sugar phosphate isomers.
The team enriched stem-like cancer cells by spherogenic assay before metabolic extraction. For separation, they used five chromatographic methods on UltiMate 3000 technology (Thermo Scientific), optimized for each technique: Cap IC (25 µL/min, 10 µL/min make-up flow), UHPLC (450 µL/min, Hypersil GOLD C18 column), Cap LC (40 µL/min, Hypersil GOLD C18 column), HILIC (250 µL/min, ZIC-pHILIC column) and Cap HILIC (35 µL/min, Luna amine column). For detection, they relied upon a Q Exactive hybrid quadrupole-Orbitrap mass spectrometer (Thermo Scientific) in full scan (m/z 67–1,000) at 70,000 resolution and 50 ms maximum injection time.
Cap IC detected 65 peaks, compared to 38 peaks with ZIC-pHILIC and 29 peaks with UHPLC. Only the large molecule acetyl-CoA was uniquely detected by HILIC, most likely due to column size or decomposition during separation. In terms of MS, the equivalent intensities for Cap IC and UHPLC were 10 to 1,000 times higher than for HILIC. The team notes that, at m/z 259.0225, Cap IC detected a surprising 11 peaks that, when searched, revealed 33 candidate metabolites, including major and positional isomers of sugar monophosphates. By comparison, ZIC-pHILIC either missed or co-eluted over two-thirds of the isomers. When run at flow rates comparable to Cap IC, the other methods again underperformed, revealing markedly worse separation and MS intensities approximately 10 times lower than at the higher flow rates. When compared with Cap IC, the intensity loss for the most abundant peak was 15-fold for UHPLC, 67-fold for ZIC-pHILIC, 100-fold for Cap LC, and 1,000-fold for Cap HILIC.
Wang et al. used SIEVE software for data analysis (revision 2.1, Thermo Scientific), and ChemSpider and KEGG searches for presumed identifications and pathways. They first looked at UM1 and UM1-KD cells with transcription factor SOX11 (stem cell development and cancer cell progression) knocked down. For this set, SIEVE detected 1,160 components that filtered to 270 components, or 71 pathways with 2–36 metabolites each. Moreover, they determined that SOX11 knockdown reduces proliferation rates in HNSCC cells by disrupting the glycolysis and tricarboxylic acid pathways. Because Cap IC-MS had achieved almost total coverage for the glycolysis metabolome, the team was able to note the following metabolite-level changes between oral stem-like cancer cells (CSCs) and non-stem cancer cells (NSCCs): elevated levels of α-D-glucose, pyruvate and lactate, as well as general upregulation of the glycolysis pathway. Of interest, NADH and ADP were downregulated, while ATP remained unchanged.
Finally, the research team evaluated altered metabolites that were common to three sample sets (CSC/NSCC, UM1/UM1-KD and UM5/UM5-KD). MetaXCMS software revealed 218 common features, including 11 sugar phosphates, which were matched or tentatively assigned. The team points to future studies of monophosphate sugar upregulation and glycolysis activation in cancer cells. Overall, Wang et al. posit that Cap IC-MS is ideal for the analysis of polar metabolites in complex matrices. They call for continued technological enhancements that will aid in the broad application of the technique in metabolomics.
Reference
1. Wang, J., et al. (2014) "Metabolomic Profiling of Anionic Metabolites in Head and Neck Cancer Cells by Capillary Ion Chromatography with Orbitrap Mass Spectrometry," Analytical Chemistry, 86(10) (pp. 5116–24), doi: 10.1021/ac500951v.
%MCEPASTEBIN%
Post Author: Melissa J. Mayer. Melissa is a freelance writer who specializes in science journalism. She possesses passion for and experience in the fields of proteomics, cellular/molecular biology, microbiology, biochemistry, and immunology. Melissa is also bilingual (Spanish) and holds a teaching certificate with a biology endorsement.