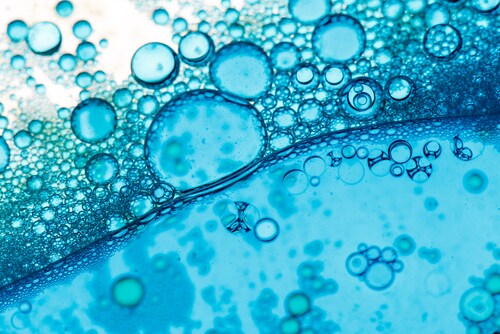 Cell surface proteins facilitate cell signaling within multiple biological systems. By studying these surface proteins, researchers can better understand cell responses associated with environmental changes. A recent publication by Artemenko et al. reports on an approach to characterize and quantitate cell surface proteins expressed in the female reproductive tract during in vivo insemination.1
The team remarked that analyzing cell surface proteins requires specialized methodology. These proteins are often few in number; in addition, common detergents (such as SDS and DTT) used to concentrate proteins may interfere with the conventional BCA protein quantitation method. As a result, the researchers carefully optimized their working protocol specifically with these challenges in mind.
The researchers examined changes in rabbit oviductal epithelia in response to insemination. After administering gonadotropin-releasing hormone (GnRH), the researchers endoscopically inseminated rabbits in the right uterine horn. A control group received phosphate-buffered saline (PBS) instead of semen.
At three different time points (immediately (0 h), 1 h and 2 h) after insemination, the research team isolated oviducts and subjected them to biotinylation with thiol-cleavable sulfo-N-hydroxysuccinimide-SS-biotin (EZ-Link Sulfo-NHS-SS-Biotin, Thermo Scientific); they also used the Cell Surface Protein Isolation Kit (Thermo Scientific) to isolate the biotinylated proteins, enriching them using NeutrAvidin agarose resin. To further concentrate the proteins, the team pooled and precipitated them. After additional steps, they performed sodium dodecyl sulfate–polyacrylamide gel electrophoresis and a Western blot to examine the protein localization. Another protein assay, the Dot-It-Spot-It assay, allowed the researchers to further concentrate proteins prior to an in-solution trypsin digest.
The scientists then differentially labeled semen with dimethyl N-termini and lysine residual amine groups to investigate interactions between the female reproductive tract and the male gametes. For the labeling, they used either 4% formaldehyde to semen samples assigned for a "light" label or 4 μL of 4% formaldehyde-d2 for control samples as a "medium" label. They pooled light-labeled samples and medium-labeled controls (respectively) and prepared them for analysis. The team performed liquid chromatography and tandem mass spectrometry (LC–MS/MS) using an LTQ FT Ultra mass spectrometer (Thermo Scientific) fitted with a nano-electrospray ionization ion source.
As a result of these experiments, the team quantified and obtained expression ratios of 175 proteins. Thirty-one of these were found to be altered over time; five proteins had a greater than two-fold change between all three time points. The changing proteins were representative of different specific protein classes, structural molecules, and hydrolases, as well as molecules with oxidoreductase activity.
The researchers measured an 18-fold increase in Lamin B1 during the 1-h time group. Lamin B1 has been previously identified in the maintenance of cell proliferation.
Artemenko et al. concluded that cell surface proteins play an important role in the formation of new life. They hypothesize that semen may directly trigger signaling pathways involved in cell proliferation and differentiation in order to establish favorable conditions for successful insemination. Their described workflow reliably monitors the expression changes of cell surface-exposed molecules in response to male gametes. The described methodology can be applied to future studies involving biological events in the oviduct and other reproductive mechanisms.
Reference
1. Artemenko, K., et al. (2015, January) "A proteomic approach to monitor the dynamic response of the female oviductal epithelial cell surface to male gametes," Journal of Proteomics, 113 (pp. 1–14), doi: 10.1016/j.jprot.2014.09.016.
Post Author: Emily Humphreys. Emily has previous research experience in eye development, infectious diseases, and aging. While she enjoyed the thrill of research, She has since traded bench work for science journalism. Emily has been a regular contributor to Accelerating Science since 2012.